A 3-1 day with good pitching at Single-A and Double-A.
HR Roll Call: Amalani Fukofuka (2)
BP KC Hitter of the Day – Robert Pehl 3-4, 2b, BB, 3 RBI
BP KC Pitcher of the Day – Jake Junis 7 IP, 2 H, 0 R, 2 BB, 4 K, 10 GO 3 FO, 91p/60k
Iowa Cubs 6 Omaha Storm Chasers 5
The Chasers put together a couple of multi-run innings in the 1st and 9th Sunday. Unfortunately those runs were sandwiched around another poor outing from Miguel Almonte as the Chasers dropped their second game to the Cubs as part of this four-game series. The Cubs collected 11 hits off Almonte in his five and two-thirds innings of work, the most ever allowed in a game for the starter. Outfielder Brett Eibner maintained his hot pace with a two hit day while scoring a run and driving in another. Over his past 11 games Eibner is hitting .389 with four home runs and twelve walks drawn.  Reliever Evan Beal made his Triple-A debut after getting called up from Wilmington and was outstanding, striking out three and allowing just one hit in two and one-third innings.
Evan Beal 2.1 IP, 1 H, 0 BB, 3 K
Jorge Bonifacio 1-4, R
Brett Eibner 2-3, R, RBI
NW Arkansas Naturals 1 Arkansas Travelers 0
Much like Saturday's game, the Naturals got an excellent pitching performance leading to a shutout and a big extra base hit from Bubba Starling to take home a win. Something about the Travelers Dicky-Stephens Park must be appealing to Bubba as he's went 11 for 24  with five doubles, two triples and one home run in his last three series at the park. It was one of those doubles that drove in the Naturals only run in this one to give them the advantage in the 4th inning. That run proved be enough when Jake Junis, Yender Caramo and Kevin McCarthy combined for a three-hit and two-walk shutout. For starter Junis, it was a second solid start in as many efforts, building on his quality start provided on May 3rd.
Bubba Starling 1-3, 2b, BB, RBI
Raul Mondesi 1-4, SB (11)
Ryan O'Hearn 2-4, 2b, R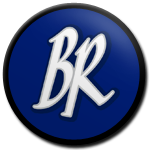 Wilmington Blue Rocks 6 Myrtle Beach Pelicans 5 F/11
After losing an early 4-1 lead, the Rocks walked off in extra innings to complete a victory in their first series since April 20th. The big hit in the early going came from Robert Pehl when he unloaded the bases with a double in the 4th inning. Reliever Derek Gordon and Tim Hill gave up the lead by allowing four runs to score in the 8th and 9th innings, but a Wander Franco single in the 11th won it for the Rocks.
Wander Franco 1-6, RBI
Robert Pehl 3-4, 2b, 3 RBI, BB
Matt Tenuta 5.1 IP, 5 H, 1 ER, 1 BB, 4 K
Lexingon Legends 3 Greensboro Grasshoppers 2
Starter Emilio Ogando gave the Legends seven quality innings of work, spreading around five hits and a pair of walks while striking out six to earn his first win in a starting role this season. Catcher Chase Vallot drove in a run and had a pair of hits as did centerfielder Cody Jones. Outfielder Amalani Fukofuka hit his first home run since opening night.
Emilio Ogando 7 IP, 5 H, 2 R, 1 ER, 2 BB, 6 K
Chase Vallot 2-4, RBI
Amalani Fukofuka 1-4, HR, SB (8)