A pair of wins and a couple of losses for the affiliates on Saturday.
HR Roll Call: Brett Eibner (10)
BP KC Hitter of the Day – Frank Schwindel 3-3, 2b, R, RBI
BP KC Pitcher of the Day – Eric Skoglund 6 IP, 2 H, 0 R, 0 BB, 4 K, 6-7 GO-FO, 79p/54k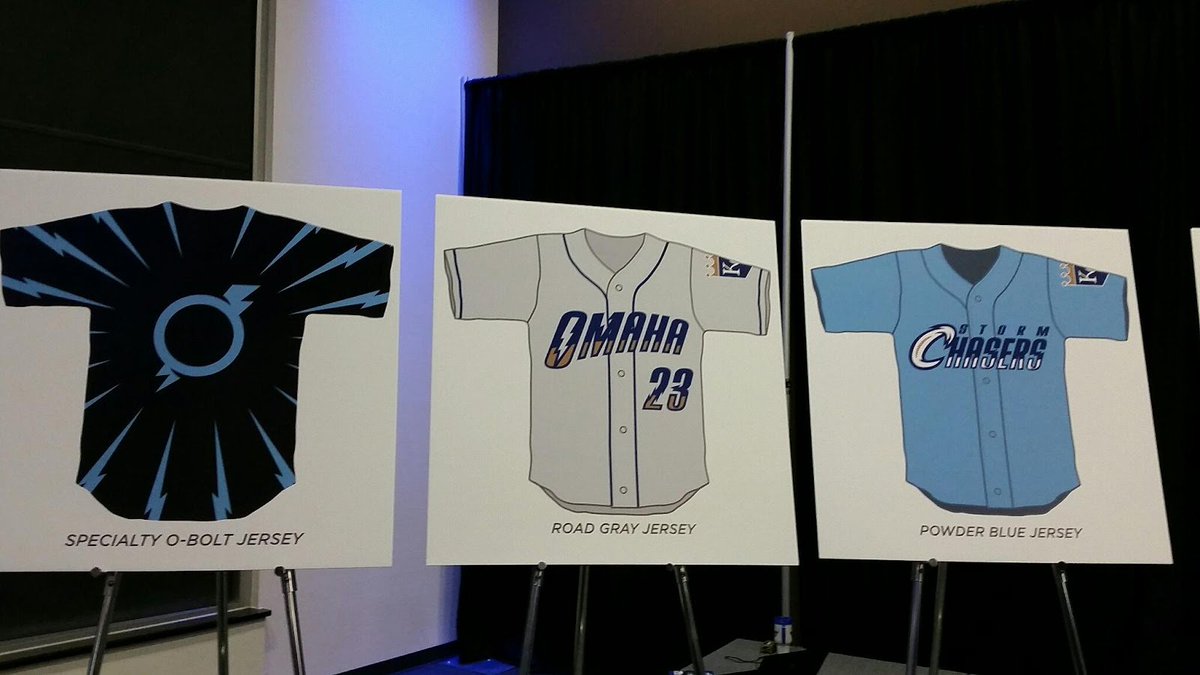 Reno Aces 3 Omaha Storm Chasers 1
The Chasers ran into a buzzsaw Saturday as former 1st round pick Archie Bradley chewed them up and spit them out over 8 innings of work. The big Oklahoman right-handed starter worked 108 pitches allowing only three hits while striking out nine, preventing the Chasers from mounting much of a threat all night long. Lefty Jonathan Dziedzic fell on the losing end of Bradley's performance, giving up eight hits and three runs in five innings to drop to 1-5 on the season. Outfielder Brett Eibner hit his third home run in as many games in the ninth but the Chasers were unable to mount any additional comeback.
Brett Eibner 1-4, HR
Hunter Dozier 1-3, BB
NW Arkansas Naturals 4 Tulsa Drillers 0
Naturals pitchers have tossed 18 consecutive shutout innings in the first two games of their series with the Drillers after their victory Saturday. Game two belonged to starter Eric Skoglund and the lefty was on cruise control through his six innings, allowing just two hits while on the hill. Skoglund gave up a leadoff double in the second, retired 12 in a row before a leadoff single in the sixth, and then finished off his inning and start. The Naturals offense had plenty of opportunities to put runs on the board having collected 11 hits on the evening, but needed just one big rally in the 4th to cash in. In that inning, a run of four consecutive singles plated one before Carlos Garcia unloaded the bases with triple that gave NW Arkansas a 4-0 lead. Reliever Ashton Goudeau worked two scoreless innings in his first Double-A appearance. Starting pitcher Alec Mills will start Sunday after making his major league debut last week with the Royals.
Ryan O'Hearn 2-3, R, BB
Terrance Gore 2-4, 2 SB (5)
Carlos Garcia 1-3, 3b, 3RBI
Game 1
Lexington Legends 4 Greenville Drive 0 
The Legends scored three times in the fifth inning of game one to push that game out of reach, thanks to solid pitching from Emilio Ogando. The lefty worked around a one out double in the 1st and gave up a pair of solo home runs in the game but really didn't face much adversity in his six innings on the hill. Former Rice closer Matt Ditman shut the door in the seventh for his first Single-A save of the season. Outfielder Amalani Fukofuka had his hit streak snapped at 11 games.
Emilio Ogando 6 IP, 6 H, 2 ER, 1 BB, 4 K, 89p/57k
Samir Duenez 2-3, 2b, BB, RBI
Amalani Fukofuka 0-3, R, BB, RBI
Game 2
Greenville Drive 7 Lexingon Legends 0
Just four singles and a pair of walks for the offense while Drive rightfielder Trent Kemp hit a pair of home runs and drove in four runs in game two. The eight and nine hitters in the Greenville lineup reached base all six times they came to the plate while scoring four runs combined. Tate Matheny, son of Cardinals manager Mike Matheny, drove in a pair after homering in game one of the doubleheader.
Franco Terrero 2 IP, 4 H, 4 R, 2 ER, 2 BB, 1 K
Cody Jones 1-2, HBP, hitting .300
Mike Hill 1-2, BB, 1st game at catcher this season