After a week of Royal dominance and frenzy hitting, it all went cold. It all went dark. The best of times have turned into the worst of times and the Royals have lost every game on the road trip so far, scoring just barely over a run per game and giving up way too many.
Then Yordano Ventura went out and beaned Manny Machado and restarted all of the fretting about his antics from last season.
We tried to come up with some answers – for the offense, for Ventura, and what the Royals might do to handle the skid.
REMINDER:
Mike will be joining Darin Watson from Baseball Prospectus Kansas City at the Negro Leagues Baseball Museum for an event featuring Jonah Keri and NLBM Hall of Game inductees Tim Raines and Andre Dawson. Also added to the event is Royals Hall of Famer Amos Otis.
Tickets are available on HomestandSports.com for $25 *OR* $20 with the case-sensitive promo code "bpro". Admission includes a year membership with the NLBM. (http://www.homestandsports.com/showslist/2016/6/10/pitch-talks-kansas-city)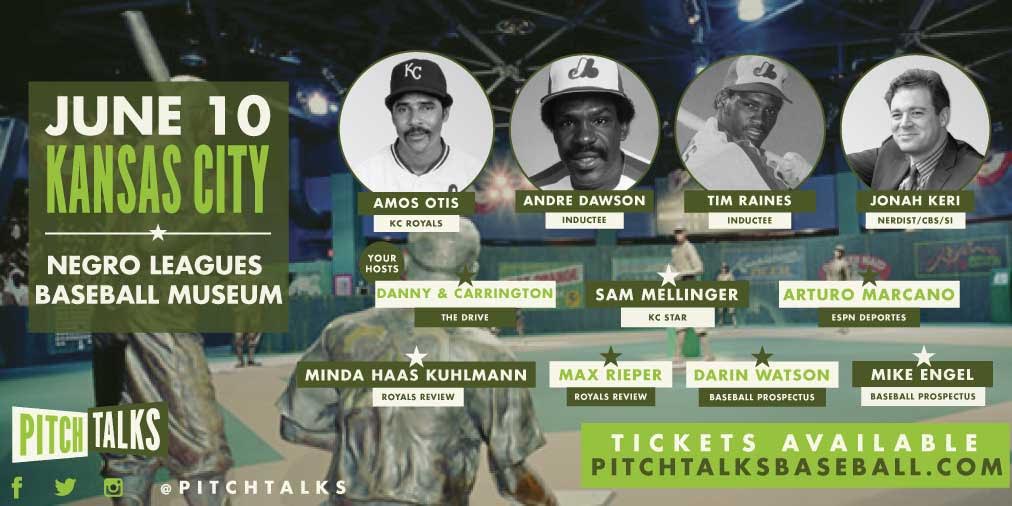 Follow the Vault at @KCBaseballVault. Follow host Jeff Herr at @TheJeffReport, co-host Michael Engel at @michaelengel. You can also email feedback to KansasCityBaseballVault@gmail.com. Email us a question and if we answer it on the air, we'll send you a gift certificate to our friends at Kelly's Westport Inn.
Subscribe to the podcast via iTunes and BlogTalkRadio. You can also download this episode here (mp3).