1-4 day for the Royals affiliates despite outstanding pitching at both Double-A and High-A
HR Roll Call: Brett Eibner (11), Irving Falu (2), Ryan O'Hearn (11), Alfredo Escalera (1), Marten Gasparini (5)
BP KC Hitter of the Day – Marten Gasparini 3-4, HR, CS (5)
BP KC Pitcher of the Day – Alec Mills 7 IP, 2 H, 0 R, 0 ER, 0 BB, 11 K, 9-1 GO-FO, 90p/62k
---
Oklahoma City Dodgers 9 Omaha Storm Chasers 3
Starter Miguel Almonte had one of those ugly starts that he tosses out every now and then, working 38 pitches, giving up four hits, two walks and lasting just 0.1 of an inning. Reliever Clayton Mortensen stepped in and saved the bullpen some with 4.1 innings of one-run ball but the Dodgers Triple-A affiliate was quiet for only a short time, tacking on four more runs in the their last three innings to separate easily from Omaha. Outfielder Brett Eibner homered for the first time in his rehab stint and added a double as well. Omaha went 0 for 8 with runners in scoring position, scoring their only runs courtesy of the Eibner solo home run and a Irving Falu two-run dinger in the 3rd.
Irving Falu 1-4, HR, 2 RBI
Brett Eibner 2-4, HR, 2b
Jorge Bonifacio 0-4, 3K
Arkansas Travelers 3 NW Arkansas Naturals 2
Starter Alec Mills had one of his best nights in the minor leagues Monday, but it still wasn't enough to earn the Naturals a win. The righthander outclassed the Travelers offense for seven innings, allowing just a meaningless single and a no-damage double in his time on the hill. Mills was more than pounding the zone, collecting 62 strikes on 90 pitches while he earning 22 swing and misses in the process. With the swing and misses and the called strikes Alec would set a new career high, striking out 11 while also earning nine groundouts to just one flyout. A solo home run from Ryan O'Hearn in the fourth and a RBI single by Mauricio Ramos in the fifth would give the Naturals a 2-0 lead that they would take to the eighth inning. With Mills out, the Naturals turned to closer Kevin McCarthy to try to get a two inning save. The Travelers would win that battle, scoring a run off McCarthy in the eighth before using a pair of doubles, a single and a fielder's choice to put two across in the ninth for the walkoff win.
Corey Toups 1-4, BB, SB (11)
Logan Moon 2-5, R, 2b
Ryan O'Hearn 2-4, HR
Wilmington Blue Rocks 3 Winton-Salem Dash 1
When Josh Staumont is on and in the zone he can dominate. That's exactly what the Rocks got on Monday night.

The righty K'd 12, walked three and allowed three singles over five innings. He used 96 pitches, 56 of them for strikes. When Staumont can hammer the zone with that type of frequency he can be very difficult for hitters to connect on. Likely he is a reliever over time, but I like the fact that the Royals are taking a patient approach and not rushing him to the bullpen just in case they can iron out the mechanics and make him a starter. With Staumont pitching well, the Rocks offense gave him enough support with a RBI single by Elier Hernandez in the first and a two-run home run for Alfredo Escalera in the third. For Escalera, it was his first home run of the season. The two teams wouldn't score after the fifth inning, with Jake Newberry continuing his stellar relief work by tossing four scoreless with just one hit allowed in that time.
Josh Staumont 5 IP, 3 H, 1 R, 1 ER, 3 BB, 12 K, 2 HBP, 3-0 GO-FO, 96p/56k
Alfredo Escalera 1-4, HR, 2 RBI
Cody Jones 1-3, R, BB, SB (17)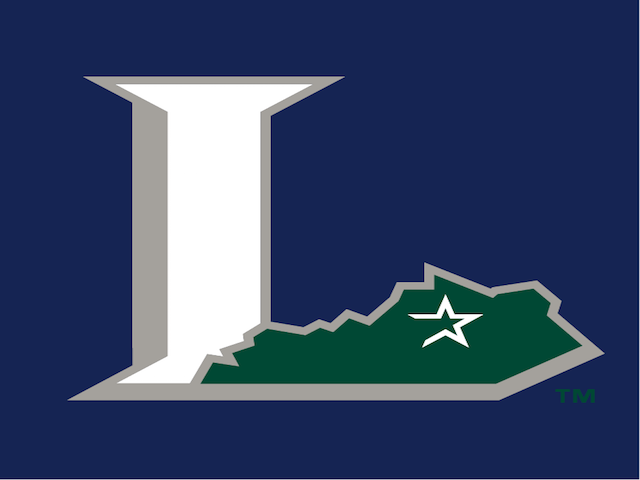 West Virginia Power 5 Lexington Legends 3
The Legends staged a late rally to tie this one versus West Virginia just to watch the pen give it back and hang them with a loss. Starter Scott Blewett got touched up for three runs in the second inning, but was able to toss up zeroes in his other four innings of work. The Legends offense would spare Blewett the loss with a pair of runs in the eighth to pull the score even. Shortstop Marten Gasparini did the heavy lifting with a solo home run that tied the game. The Power would flex their own offense soon after, doubling, walking and stealing in front of a single to score twice in the ninth. Lexington wouldn't threaten in their half of the frame to drop the first game of the series.
Scott Blewett 5 IP, 7 H, 3 R, 3 ER, 0 BB, 2 K, 7-3 GO-FO, 92p/56k
Samir Duenez 2-3, BB
Ben Johnson 1-3, R
DSL Astros 1 DSL Royals 0
Just one hit as the DSL Royals dropped their third game in a row.
Paul Mondesi 1-2
Jeison Guzman 0-3, BB
Janser Lara 3.2 IP, 2 H, 1 ER, 2 BB, 2 K, 5-1 GO-FO