A solid 5-2 night for the Royals affiliates with a no-hit start out of their 2nd round pick.
HR Roll Call: Hunter Dozier (23), Whit Merrifield (10), Roman Collins (9), David Edwards 2 (8), Jonathan McCray (7), Cal Jones (4), Jose Marquez (1)
BP KC Hitter of the Day – Whit Merrifield 3-3, 3R, HR, 2 RBI, BB 
BP KC Pitcher of the Day – A.J. Puckett 5 IP, 0 H, 0 R, 0 ER, 1 BB, 4 K, 9-2 GO-FO, 56p/37k 
Nashville Sounds 13 Omaha Storm Chasers 7 
An ugly game was played in Omaha Sunday afternoon, as the teams took 3:26 to complete a nine inning game. The Chasers pitching combined with atrocious home plate umpiring to walk eight hitters and give up 13 runs on 18 hits. Starter Jake Junis was rough in his four innings, using 96 pitches while walking five and surrendering four runs. It seemed that Junis and catcher Tony Cruz were regularly crossed up as the righthander threw three wild pitches and had several other balls that were dropped or mishandled by Cruz. Things didn't improve for John Lannan with the veteran lefty being forced to lay on the sword with 10 hits and nine runs allowed in just 3.2 innings of work that also featured three more walks with two balls leaving the yard. The Chasers offense kept pace for awhile, leading through six, until a pair of four-run innings off Lannan gave Nashville all the separation they needed. On the plus side of things, Hunter Dozier connected on a double and a home run while Whit Merrifield reached a personal goal that he set prior to the season by connecting on this 10th home run between Triple-A and Kansas City.
Jake Junis 4 IP, 6 H, 4 R, 4 ER, 5 BB, 6 K, 2-4 GO-FO, 96p/53k
Whit Merrifield 3-3, 3R, HR, 2 RBI, BB
Hunter Dozier 2-3, 2b, HR, 4 RBI
NW Arkansas Naturals 2 San Antonio Missions 0
A low-scoring affair broke out at Arvest park with the Naturals coming out ahead late. Wild man Josh Staumont controlled the zone better than he had of late, hitting the strikezone with 49 of his 84 pitches in five scoreless innings. Putting away four hitters via strikeout, Staumont pitched around three hits and walks before turning things to Evan Beal tied at 0-0. The South Carolina alum, Beal worked through his two innings perfectly with four strikeouts and also keeping the game knotted. After a perfect Tim Hill inning, the Naturals broke the tie in the eighth. A Corey Toups single started things off, which quickly got going after the pitcher committed an error to allow Alfredo Escalera to reach on a bunt. With two on and no out Ryan O'Hearn broke the tie with a single to bring around Toups and push Escalera to third base where he would score two hitters later on a sac fly. Reliever Mark Peterson would finish off the ninth inning for the win that would keep their lead in the division at 1.5 games.
Corey Toups 2-4, R
Alfredo Escalera 1-3, R
Evan Beal 2 IP, 0 H, 0 R, 0 ER, 0 BB, 4 K, 1-1 GO-AO, 28p/20k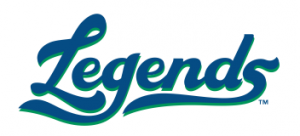 Game 1
Lexington Legends 1 Hagerstown Suns 0
In what has been a rough season for Nolan Watson there a slimmer of hope Sunday as the the former first round pick pitched a solid start versus Hagertown. In the seven inning shortened game, due to the doubleheader, Watson spun five innings of shutout ball while working around three singles and a pair of walks. The righty avoided the home run ball for just the ninth time in 22 starts this season while not allowing an extra base hit for just the third time this season. The Legends offense scored the only run of the game in the first inning on a two-out run-scoring single by Brandon Dulin to drive in Roman Collins for the win.
Roman Collins 1-3, R, SB (9)
Nolan Watson 5 IP, 3 H, 0 R, 2 BB, 4 K, 5-1 GO-FO, 73p/48k
Gabe Cramer 2 IP, 2 H, 0 R, 0 ER, 0 BB, 2 K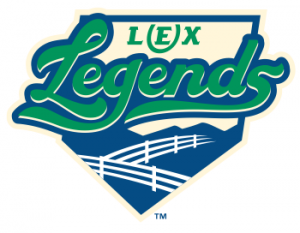 Game 2
Lexington Legends 8 Hagerstown Suns 2
The second game featured a little bit of offense combined with an outstanding start. After winning the first game by scoring the only run, Roman Collins opened the second with a leadoff home run to put Lexington ahead. The Legends plated another in the first and added one in the second before breaking things open with a four-run fourth inning. That was more than enough offense for A.J. Puckett who had his most impressive start of the season. The 2016 second round pick worked five hitless innings on 56 pitches, getting nine groundball outs and four strikeouts while walking just one hitter before turning thing to the pen in the sixth inning. Reliever Daniel Concepcion couldn't complete the no-hitter, allowing a hit to first hitter he would face before allowing two runs in his two innings to complete the win.
Roman Collins 1-4, HR
Ben Johnson 2-2, 2R, 3b, RBI, BB
Jecksson Flores 1-2, R, 2 RBI
Grand Junction Rockies 10 Idaho Falls Chukars 6
The Chukars pitchers were knocked around Sunday night during a loss in Grand Junction. Starter Igol Feliz gave up more home runs than strikeouts he earned while surrendering seven runs in just four frames before turning things to a bullpen that allowed three more runs. The lineup put up six runs with two David Edwards home runs, but came up short due in part to eight strikeouts.
Meibrys Viloria 2-5, R, 2b
David Edwards 2-4, 2 HR, 3 RBI
Manny Olloque 1-3, 2 RBI, BB
Burlington Royals 10 Greeneville Astros 1 
The Royals Geoffrey Bramblett was outstanding and the offense exploded in the fourth inning to make a laugher of the Sunday game with Greeneville. The Royals entered the fourth inning with a 2-0 lead built on Jonathan McCray's seventh home run of the year. In the fourth, Boo Vazquez and McCray sandwiched triples around a Gabriel Cancel single to plate two runs prior to Chase Livingston bringing McCray home with a single. After a strike out of Nicky Lopez, the rookie club mirrored the big league club by keeping the line moving with three hits and a hit by pitch combined with a sacrifice fly to plate four more runs and take a commanding 9-0 lead. All those runs didn't deter Bramblett from tossing solid baseball over five innings with just one hit and one walk giving up while striking out seven Astros hitters to improve his record to 5-1 on the season.
Jonathan McCray 2-4, 2R, 3b, HR, 3 RBI
Chase Livingston 2-4, 2R, RBI
Geoffrey Bramblett 5 IP, 1 H, 0 R, 0 ER, 1 BB, 7 K, 4-3 GO-FO
AZL Royals 11 AZL Rangers 2
The Royals 27th round pick Rex Hill set a career high with eight strikeouts in the first start of his career. Lasting just four innings, the lefty gave up just one hit while walking three in shutout fashion just missing a win by one inning. A fellow 2016 draftee, Cal Jones, blasted a two-run home run in the first inning, his fourth in nine games for the speedy outfielder. A two run single by Khalil Lee plated Jeison Guzman and Jones in the third inning to push the lead to 4-0. After the Rangers scored a run in the sixth inning, the Royals broke the game open with an RBI single by Sebastian Rivero and a grand slam by Jose Marquez to take a 9-1 lead on the way to a comfortable win.
Sebastian Rivero 3-5, R, 2b, 2 RBI
Jose Marquez 2-4, HR, 4 RBI, BB
Cal Jones 2-5, 2b, HR, 2 RBI