The Burlington Royals took another step to the playoffs with a win while the organization's affiliates went 3-3 on Thursday.
HR Roll Call: Corey Toups (11), Mauricio Ramos (9), Mike Hill (9), Anderson Miller (6), Chris DeVito (9), Cristhian Vasquez (3)
BP KC Hitter of the Day – Cristhian Vasquez 3-4, 3R, HR, RBI, BB
BP KC Pitcher of the Day – Christian Binford 6 IP, 3 H, 1 R, 1 ER, 1 BB, 3 K, 5-5 GO-FO, 85p/52k
Omaha Storm Chasers 8 Iowa Cubs 1
The Chasers pitching staff tossed a gem in a convincing win over Iowa on Thursday. Lead by starter Christian Binford the Chasers limited the I-Cubs to just three hits and one run with neither reliever allowing a hit. A three-run third inning put a firm grip on the game for Omaha before a four-run ninth strangled the life out of it. Lead by Jorge Bonifacio's three hits, two runs scored and two driven in, the Chasers connected on twelve hits and eight runs in the win.
Tony Cruz 3-4, 2b, RBI, BB
Hunter Dozier 1-4, 2R, 2b, RBI, BB
Andrew Edwards 1 IP, 0 H, 0 R, 1 BB, 2 K, 21p/12k
Springfield Cardinals 4 NW Arkansas Naturals 3 F/11
The Naturals bullpen gave up a lead and then lost a game to Springfield that shrunk their lead in the division to just a half of a game over Arkansas. Second baseman Corey Toups quickly put the Naturals up 1-0 in the first inning with his third leadoff home run during the month of August. A home run by Mauricio Ramos in the sixth put NW Arkansas up 3-1 after Springfield had scored it's only run off Yender Caramo in the third inning, but it wouldn't be enough. Reliever Evan Beal took a couple of hitters to get situated, unfortunately that was two hitters too late as the righty allowed a two run home run in the seventh after he entered to start the inning. From there Beal settled to toss two scoreless innings, but the damage was done and the game went to extra innings tied at three. After the Naturals would miss out on a chance to take the lead in the tenth with a one-out double, the Cardinals would walk it off in the eleventh for the win with a one-out home run by Allen Staton off reliever Tim Hill.
Corey Toups 2-5, HR
Alfredo Escalera 2-5, R
Humberto Arteaga 2-4, 2-2b
Lynchburg Hillcats 5 Wilmington Blue Rocks 3
An uncharacteristic outing for reliever Jake Newberry put the L in the column for Wilmington in the series finale versus Lynchburg. An Anderson Miller first inning home run and Corey Ray's solid outing had the game knotted 1-1 through seven innings. Enter Newberry, a reliever with a 2.05 ERA this season across two levels  likely had the Rocks feeling good about their chances, but things didn't go well with the righty loading the bases and then giving up a bases-clearing triple prior to a sac fly to put Wilmington in a 5-1 hole. A Mike Hill home run trimmed the lead to 5-3 in the ninth prior to the Hillcats shutting the door for the win.
Mike Hill 1-4, HR, 2 RBI
Anderson Miller 1-3, HR, BB
Corey Ray 5 IP, 7 H, 1 R, 0 ER, 1 BB, 8 K, 3-1 GO-FO, 83p/55k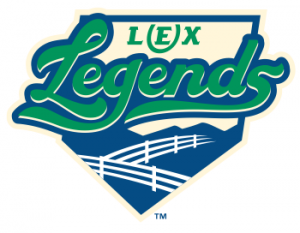 Lexington Legends 6 West Virginia Power 4
Despite 13 walks allowed, the Legends came out ahead over West Virginia with some nifty pitching navigation. The first two pitchers on the hill walked 10 of those hitters, but the staff as a whole kept the Power powerless with a 1 for 13 effort with runners in scoring position and a couple multi-run innings gave Lexington a lead. A two-run single by Colton Frabasilio gave Lexington a 2-0 lead that stood up until they could add more in the fifth. In that inning, Roman Collins plated a pair with a triple prior to scoring on a sac fly to push the lead to 5-1. That lead was enough to stand up for the Legends despite all the free passes allowed.
Julio Pinto 4.2 IP, 1 H, 1 R, 1 ER, 5 BB, 3 K, 5-3 GO-FO, 85p/44k
Roman Collins 2-4, 2R, 3b, 2 RBI, BB
Xavier Fernandez 2-3, R, 2 RBI, BB
Orem Owlz 8 Idaho Falls Chukars 0
Not much went right for Idaho Falls in their second game with Orem last night. Just eight singles led to few scoring chances as the team went 0-3 with runners in scoring position to get shutout while the pitching staff was tuned up. Three different pitchers combined to allow 12 hits and 8 runs, with starter Reinald Cepin giving up most of the damage in his five innings, allowing two home runs in that time.
Joe Dudek 2-2, 2 BB
Yeison Melo 1-4
Meibrys Viloria 0-3, 2 K
Burlington Royals 11 Elizabethton Twins 0
The Royals pounded out 16 hits while the pitching staff tossed another shutout to win their sixth in a row. Five of the nine hitters had multi-hit games with three different hitters coming out with three hits apiece as they punched out 11 runs in the rout. The beneficiary of the scoring was Garrett Davila, improving the lefty to 6-0 with six innings scoreless despite four walks allowed. The win kept the Royals three games ahead in the divisional race.
Garrett Davila 6 IP, 3 H, 0 R, 0 ER, 4 BB, 5 K, 7-3 GO-FO
Gabriel Cancel 3-5, 3R, 3 RBI, BB
Kort Peterson 3-4, 2R, RBI, SB (6)