The affiliates went 3-1 with large margins of victory at Double-A and Triple-A on Tuesday.
HR Roll Call: Whit Merrifield (3), Ramon Torres (2), Logan Moon (1)
BPKC Hitter of the Day: Logan Moon 3-4, 3R, 2b, HR, 3 RBI, BB
BPKC Pitcher of the Day: Zach Lovvorn 6 IP, 2 H, 1 R, 1 ER, 2 BB, 8 K, 6-4 GO-FO, 81p/51k, 13 swinging strikes
Player Spotlight
If Zach Lovvorn's first two starts are any indication, then I have him WAY too low in the Royals system. The righty has worked up to 94 mph, usually 91-93 mph, with his fastball that he can place on both sides of the plate and elevate when needed. That pitch is a nice average fastball, but it pairs well with his changeup that features good arm speed with sink and a solid 12-6 curveball with good shape that he can spot for strikes, or manipulate to dive out of the zone for a swing and a miss. The righty has so much confidence in his changeup that he will use it in any count and against same-sided hitters.
It's just two starts so it is too early to change my rankings based on this, but if he continues to progress, then he will rank in the Royals Top 15 prospects and maybe even in the 5-10 range.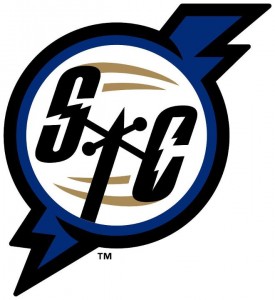 Omaha Storm Chasers 9 Round Rock Express 1
The Storm Chaser's offense jumped out with a big night at the plate on Tuesday to cruise to an easy win. Six different Chaser hitters reached base two or more times with Whit Merrifield connecting on three hits, including his third home run already this season. In addition to Merrifield, designated hitter Jorge Bonifacio had a big night at the dish with a bases-loaded double to the left-center gap that plated three and another fielder's choice to finish with four of Omaha's nine RBI. Lefty Jon Dziedzic twirled another good start with 5.2 shutout innings with five strikeouts to earn his first win of the year. Working his fastball in the 87-89 range along with an upper 70's change and mid 70's curveball, Dziedzic kept Round Rock hitters off balance during his time on the mound.
Reliever Matt Strahm worked a quick inning, touching 96 mph with his fastball and working around a leadoff double.
Whit Merrifield 3-5, 2R, HR
Jorge Bonifacio 2-4, 2R, 2b, 3b, 4 RBI
Cam Gallagher 3-4, RBI
NW Arkansas Naturals 12 Corpus Christi 3
The Naturals had a big night at the plate as well, pounding out 17 hits and 12 runs with four players having multi-RBI nights. Outfielder Logan Moon broke a 0-10 start with eight strikeouts with a three-run home run in the second inning en route to a 3 for 4 night with three runs scored. The offensive effort backed Lovvorn, who had another outstanding night on the mound, working six innings with just one run allowed. The former 6th round pick struck out eight hitters for a second consecutive start, allowing just two hits and two walks on the night.
Samir Duenez 3-5, R, 3b, 2 RBI
Donald Dewees 3-4, 2R, RBI, 2BB
Evan Beal 2 IP, 1 H, 0 R, 0 BB, 3 K, 0-3 GO-FO, 25p/17k
Wilmington Blue Rocks 3 Carolina Mudcats 2
The Rocks staged a late comeback to snap their three-game losing streak in the second game of their series with Carolina on Tuesday. Starter Cristian Castillo opened his season with a solid effort, allowing just two hits and an unearned run in his five innings while striking out five. The lefty is a control type pitcher, mixing at 86-89 with his solid change and curve to keep hitters off balance. Castillo earned 11 swinging strikes with the only run coming via a three-base error on a steal attempt when Chase Vallot uncorked a ball to center that Elier Hernandez misplayed which allowed the runner to come all the way home.
The Mudcats would give back a gift of their own in the seventh, when their shortstop's error allowed Hernandez and Anderson Miller to score to give Wilmington the lead that their bullpen held for the win.
Cristian Castillo 5 IP, 2 H, 1 R, 0 ER, 2 BB, 5 K, 52k/82p, 3-4 GO-FO
Chase Vallot 1-3, 2b, BB
Yunior Marte 1 IP, 0 H, 0 R, 1 BB, 2 K, 19p/10k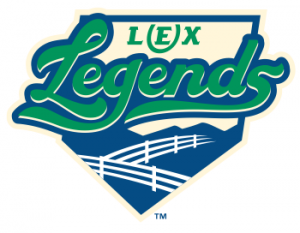 Greenville Driver 4 Lexington Legends 3
The Legends staged a two run rally in the ninth inning in their second game of the Greenville series, but fell one run shy in defeat. Starter Nolan Watson, who lead the league in home runs allowed last season gave up two big flies in the first before settling in. The righty worked five innings with just three hits allowed, but the home runs over the Little Green Monster were enough to give Lexington the loss. Third baseman Emmanuel Rivera had a big night at the plate going 4 for 4 with a pair of doubles, but his first inning error extended the inning prior to the second home run off Watson.
Nolan Watson 5 IP, 3 H, 4 R, 2 ER, 2 BB, 3 K, 6-4 GO-FO, 80p/43k
Meibrys Viloria 1-4, RBI
Emmanuel Rivera 4-4, R, 2-2b