Stock UP
Corey Toups – The small second baseman that I wrote a story about last year continues to hit, hit and hit some more, connecting on two home runs this week and slashing .325/.413/.550 through Friday. In addition to the hitting Toups has been solid with the glove at both second and third base.
Nicky Lopez – The Creighton shortstop isn't off to a spectacular offensive start .267/.343/.333 but he continues to play stellar defense and control the zone offensively. Not likely to be the impact offensive shortstop that you see other teams carry Lopez could be a solid defender and bottom of the order hitter which is as much as some others have shown in the system.

Miguel Almonte – We often look at Almonte as one of the Mr. Disappointments in the Royals system. The last two seasons have been disappointing no doubt, but we must remember that he just turned 24 years old on April 4th and there is still time to fix some of his problems. The Royals resident "Mr. Fix It" Steve Luebber is the one they employ for these task as he has done in the past with Yordano Ventura, Josh Staumont and few others and thus far his returns with Almonte are encouraging. With Almonte's 6 inning 1 run start on Thursday his statline reads at a 1.42 ERA with a K per inning through 12.2 innings. Definitely an intriguing start for the talented right-handed pitcher.
Others with good starts
A.J. Puckett 3 starts 18 K's in 17 inning with a 1.59 ERA at High-A
Ryan O'Hearn – Steady Eddie keeps hitting for power with quality AB's .304/.361/.589 w/ 4 HR.
Stock Down
Garrett Davila - It's early but the lefty with plus pitchability from most observors has't pitched with the control that you would like to see, walking 9 in just 14 inning. It's highly doubtful that he can survive with that type of control and command with a fastball that is average if not a tick below.
Chase Vallot – I know I'm beating a deadhorse here but I just don't think this guy is a catcher longterm. The league is running wild (15 steals) and he continues to struggle to receive some behind the dish. To put that in some context in nearly 160 more innings Wil Myers had thrown out 10% more runners while making four less errors and allowing two more passed balls. Most didn't see him as a big league catcher at the time. The bat is lagging also .182/.327/.318 with 1 home run.
Ricky Aracena – The Latin shortstop continues to show very little with the bat, hitting just .116/.116/.116 through 14 games. The speed of his game was a bit overhyped at the time of his signing and the lack of an advanced plate approach hurts further with a lack of pop. The defense has looked slightly cleaner in the early going compared to what he showed last year in Idaho, but he's still made four errors in 12 games.
Others with rough starts
Nolan Watson nearly a 2 WHIP in just 18.2 innings with a 6.75 ERA.
Bubba Starling hitting just .159 in 44 AB
Yender Caramo with a rough start after a stellar spring 15 hits, 7 run in 9.1 innings
The affiliates went 1-2 with a rainout at Double-A.
HR Roll Call Ryan O'Hearn (4), Jorge Soler (1)

BPKC Hitter of the Day Jorge Soler 2-3 HR 3 RBI
BP KC Pitcher of the Day Jon Dziedzic 7.1 IP 7 H 1 R 1 ER 0 BB 7 K 4-6 GO-FO 100p/62k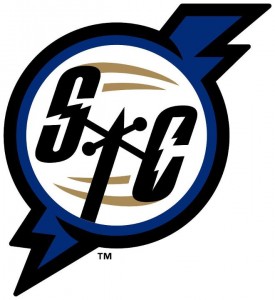 Omaha Storm Chasers 6 Round Rock Express 2
In his first rehab game with Omaha Jorge Soler went 2 for 3 with a three run home run while starter Jon Dziedzic navigated around seven hits in a one run seven inning start.
Ryan O'Hearn 2-3 HR
Billy Burns 1-3 R, 2 BB, SB (6)
Cam Gallagher 1-4 R, 2b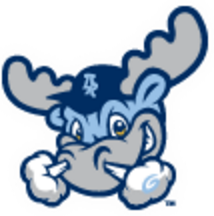 Winston-Salem Dash 4 Wilmington Blue Rocks 1
Very little offense for Wilmington with the club collecting just four hits in this one. Starter Cristian Castillo took the loss while allowing three runs on nine hits and a pair of walks in his five and two-third innings.
Elier Hernandez 2-4 2b
Cristian Castillo 5.2 IP 9 H 3 ER 2 BB 3 K 4-5 GO-FO 84p/55k
Wander Franco 1-4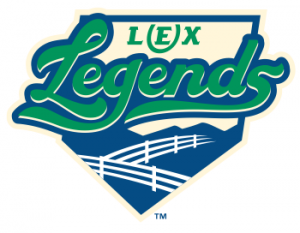 Columbia Fireflies 6 Lexington Legends 0
The Legends were limited to just four singles in their shutout on Friday. Starter Nolan Watson dropped to 0-3 while getting touched up for 10 hits in just four and one-third innings. The Legends yielded a perfect night by Tim Tebow as the one time QB was 3 for 3 with a walk and a double.
Nolan Watson 4.1 IP 10 H 4 ER 1 BB 2 K 6-3 GO-FO 93p/56k
Khalil Lee 1-4
Chris DeVito 1-4