A 2-2 day with trouble getting any offense going at Single-A.
HR Roll Call: Jorge Soler (2), Frank Schwindel (2), Humberto Arteaga (1)
BPKC Hitter of the Day: Frank Schwindel 2-4, HR, 2b, 2 RBI
BPKC Pitcher of the Day: Miguel Almonte 5.2 IP, 3 H, 0 R, 0 ER, 3 BB, 7 K, 2-2 GO-FO, 87p/53
Omaha Storm Chasers 7, New Orleans Baby Cakes 5
The Chasers used three multi-run innings to earn a split in New Orleans, while securing a winning road trip. Trailing 2-1 at the start of the fourth, Ramon Torres tripled to drive in Peter O'Brien before scoring on a Corey Toups sac fly to take a 3-2 Omaha lead. That lead would get pushed to 5-2 in the sixth when catcher Parker Morin doubled in Ryan O'Hearn and Bubba Starling. The Baby Cakes would close the gap to one run, but a Toups two-run single to bring in Torres and Starling in the eighth would push enough runs across to earn the win.
Rehabbing Jorge Soler hit his second home run with the club in the first inning while Raul Mondesi's struggles continued with a 0-4 day with four strikeouts.
Jorge Soler 1-4, HR, BB
Ramon Torres 3-5, 2R, 3b, RBI
Corey Toups 1-2, 3 RBI, BB
NW Arkansas Naturals 4, Springfield Cardinals 1
Starter Miguel Almonte had to work a bit Tuesday night, but still managed to put up zeroes on the board over his 5.2 innings. The hard-throwing righty was up to 97 mph per Levi Payton while striking out seven and allowing just three singles. The game was knotted up until the seventh inning when Frank Schwindel and Humberto Arteaga both homered to give the Naturals a 3-0 lead. The two teams would exchange runs in the eighth before Reid Redman averted some trouble in the ninth to close things out.
Terrance Gore 2-3, R, SB (2)
Humberto Arteaga 2-3, HR
Reid Redman 1 IP, 1 H, 0 R, 0 BB, 2 K, 13p/9k
Myrtle Beach Pelicans 7, Wilmington Blue Rocks 6
The Rocks and Pelicans exchanged big eighth innings with the Blue Rocks coming up on the short end of the stick Tuesday night. Trailing 3-2, Wilmington mounted a two-out rally with four consecutive singles to plate three runs and take a 5-3 lead. Reliever Franco Terrero put the tying runs on with two outs in the bottom of the frame before striking out a hitter on a pitch that eluded Chase Vallot and brought in a run. The reliever couldn't prevent any more damage, allowing a triple and a single to the next two hitters which allowed Myrtle Beach to take the lead.
The Blue Rocks would threaten in the ninth, pulling within a run but ultimately falling short.
Nicky Lopez 4-6, 2R, 3b, SB (6)
Emilio Ogando 5.1 IP, 6 H, 3 ER, 1 BB, 5 K, 7-3 GO-FO, 74p/48k
D.J. Burt 2-5, R, 2b, 3 RBI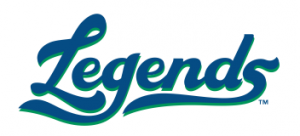 Augusta GreenJackets 9 Lexington Legends 0 
This was a perfect game on just 85 pitches with nine strikeouts for Giants prospect Domenic Mazza. The Legends have one hit in just 19 innings so far in this series. All this while South Atlantic League Pitcher of the Week Andre Davis got knocked around for seven hits and five runs in just three innings of work.
Andre Davis 3 IP, 7 H, 5 R, 4 ER, 0 BB, 1 K
Khalil Lee 0-3, 3 K
Nick Dini ejected in the 8th inning.