The Royals affiliates went 2-2 on Thursday with a big win at Single-A.
HR Roll Call Frank Schwindel (3), Chris DeVito (5), Kort Peterson (1)
BPKC Hitter of the Day: Kort Peterson 4-5 2R, HR, 3 RBI
BPKC Pitcher of the Day: Christian Binford 6.2 IP 5 H 1 R 1 ER 1 BB 6 K 7-5 GO-FO 94p/63k
Oklahoma City Dodgers 3 Omaha Storm Chasers 2 F/12 
The Chasers took a 2-1 lead into the ninth inning in the first game of their series with Dodgers affiliate Oklahoma City. The Chasers had built that lead in the third inning on Paulo Orlando's single to score Corey Toups and Billy Burns. That lead stood at 2-0 until the eighth when the Dodgers got on the board with a two-out double by O'Koyea Dickson double that scored Charlie Culberson from first base to pull the game within a run. From that point, the Omaha offense went dormant, the Dodgers tied the game with a mammoth home run by Ike Davis in the ninth and then scored again in the 12th on a sac fly to win it.
Starter Jon Dziedzic left with shoulder discomfort after tossing a few warm-up pitches prior to the fifth inning. Manager Brian Poldberg said pulling him out was precautionary.
Jon Dziedzic 4 IP 1 H 0 R 2 BB 3 K hasn't given up a run at Werner Park this season
Paulo Orlando 2-5 2 RBI
Raul Mondesi 1-4 2BB, 2 K
NW Arkansas Naturals 4 Springfield Cardinals 3 F/11
The Naturals bullpen allowed Springfield to tie the game late, only to walk it off in extra innings. Starter Christian Binford was solid in his 6.2 innings, allowing just a solo home run while striking out six and leaving the game with a 3-1 lead. That lead was built on the back of Frank Schwindel's third home run of the season, a two-run homer that brought in Samir Duenez in the sixth inning. The game remained tied until the ninth when reliever Jake Newberry allowed a two-run home run to Jacob Wilson to push the game to extras.
In extras, it was a wild pitch that brought home Ruben Sosa to walk it off for NW Arkansas.
Samir Duenez 3-4 R, RBI, BB
Frank Schwindel 3-5 R, 2RBI
Jake Newberry 2.1 IP 2 H 1 R 1 ER  4 K 2-1 GO-FO 41p/32k
Myrtle Beach Pelicans 4 Wilmington Blue Rocks 0
The Blue Rocks offense was held scoreless on four hits Thursday while going 0-6 with runners in scoring position. While the offense was being pushed aside, lefty Cristian Castillo was finding difficulty navigating around seven hits, allowing four runs in six innings to drop his second decision of the season.
Nicky Lopez 1-4 3b
Elier Hernandez 1-4 OF Assist
Cristian Castillo 6 IP 7 H 4 R 4 ER 1 BB 2 K 8-7 GO-FO 72p/47k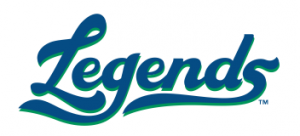 Lexington Legends 12 Hagerstown Nationals 2
The Legends offense was basically non-existent in their last series, but broke out Thursday in their first game with Hagerstown. The team pounded out six extra-base hits among their 11 on the night including three home runs. After the two teams exchanged runs in the first inning, Nick Dini hit a two-run homer in the second inning to give Lexington a lead they wouldn't relinquish. A run in the fourth pushed the lead to 4-1 before Lexington would open things up in the seventh frame. In that inning Chris "The GirthQuake" DeVito would hit his fifth home run of the season, a three run shot as part of the five run inning. Outfielder Kort Peterson would add three more runs an inning later with his first of the season to push the final advantage to 12-2.
Lefty Garrett Davila would push his record to 2-0 with six innings of two run ball despite just two strikeouts.
Khalil Lee 1-4 2R, 2b, RBI
Chris DeVito 1-3 HR, 4 RBI, BB
Gabe Cancel 3-4 3R, 2b, BB