The Royals affiliates had a solid day with three wins in four games.
HR Roll Call Chris DeVito (9), Khalil Lee (5), Nick Dini (2)
BPKC Hitter of the Day: Elier Hernandez 3-4 2-3b, 2b, R, 2 RBI
BPKC Pitcher of the Day: Gabe Cramer 3 IP 3 H 0 R 0 ER 0 BB 8 K 45p/34k
Wilmington Blue Rocks 10 Salem Red Sox 2
The Blue Rocks broke through for the first time versus Salem this season with a big offensive night by their three main weapons.
Leadoff man Nicky Lopez, outfielder Elier Hernandez and infielder Wander Franco combined for eight of the Rocks twelve hits while also driving in five of the 10 team runs.
Trailing 2-1 after a first inning double by Michael Chavis, Wilmington broke through with a four-run second inning that featured a two run triple by Lopez. From there, starter Cristian Castillo found a groove, retiring 10 straight Red Sox hitters on his way to earning his first High-A win of the season.
Reliever Gabe Cramer pitched three strong innings with eight strikeouts to earn his first save of the year.
Anderson Miller 1-5 R, RBI 17-game on base streak
Wander Franco 3-4 2R hitting .293
Cristian Castillo 6 IP 3 H 2 R 2 ER 3 BB 4 K 8-2 GO-FO 91p/55k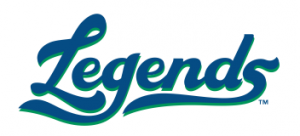 Lexington Legends 8 Greensboro Grasshoppers 4
The Legends used their big power to flex their way to a win over the Marlins affiliate in the first game of their series in Greensboro on Tuesday.
Trailing 2-1 in the 3rd inning, Khalil Lee quickly tied things up with his fifth home run of the year, a drive over the left-center field fence. The homers weren't finished for the Legends in that inning however as Chris DeVito, the South Atlantic League home run leader, took the Grasshoppers pitcher deep for a two-run blast over the right-center fence to give Lexington a 4-2 lead.
That offense would make sure that lead would not be relinquished with solo runs in four of the next six innings, including Nick Dini's second home run of the season. It was enough for starter Nolan Watson to win his first decision of the year.
Khalil Lee 2-4 HR, BB
Chris DeVito 2-4 2R, HR, 2b, 3 RBI
Gabe Cancel 3-5 3R, 2b (10)
Memphis Cardinals 2 Omaha Storm Chasers 1
After two 2-1 games on Monday the Chasers thought they would play another, unfortunately, this one wouldn't go their way against Memphis.
Starter Jake Junis went toe to toe with Cardinals #7 prospect Luke Weaver. The Royals righthander went seven strong innings allowing just a run on five hits and three walks while striking out six. The only damage to Junis came in the second frame when Patrick Wisdom tripled to left in front of a Paul DeJong sacrifice fly.
The Chasers could put together just three singles off Weaver in his six innings and get their only run of the game in the ninth via a Jorge Soler single before stranding two runners to drop the game. The loss was credited to Junis despite Mark Peterson giving up the deciding run in the eighth on a solo home run off the bat of Luke Volt.
Jake Junis 7 IP 5 H 1 R 1 ER 3 BB 6 K 3-8 GO-FO 104p/64k
Jorge Soler 2-4 RBI
Ramon Torres 1-4 R
NW Arkansas Naturals 6 Springfield Cardinals 5 F/12
The Naturals bullpen wasted a good start by Christian Binford and a four-run lead in the first game of their series with Springfield.
It was the fifth straight quality start this season in five tries for Binford, giving NW Arkansas his first seven inning start this season. With just one run and five hits allowed, Binford gave a 5-1 lead to the bullpen after pounding the zone for 67 strikes in 92 pitches thrown.
From there, Sam Selman allowed three runs in just two-thirds of an inning and Reid Redman gave up a tying home run to send the game into extra innings once again.
In extras, the Naturals got a hit from Logan Moon to score pinch runner Humberto Arteaga from second before Ashton Goudeau picked up the final three outs to secure the win.
Alfredo Escalera 2-4 2R, 2b, RBI, BB
Frank Schwindel 3-5 2-2b, 3 RBI, BB
Logan Moon 2-6 RBI