Two wins and a loss for the affiliates after scoreless starts from both the High-A and Low-A starting pitchers.
HR Roll Call: None
BPKC Hitter of the Day: Elier Hernandez 3-4, 2-2b, 3 RBI 
BPKC Pitcher of the Day: Scott Blewett 7 IP, 3 H, 0 R, 0 ER, 2 BB, 6 K, 9-6 GO-FO
NW Arkansas Naturals 6, Arkansas Travelers 2
After encountering a finger injury in his last start on May 7th, Miguel Almonte was back out there for the Naturals to continue building on his strong start to the season.
The righty worked 3.2 innings, allowing one run when a passed ball allowed one of his runners he left for reliever Ashton Goudeau to score. Overall, it was a decent outing for Almonte, tossing a few extra pitches due to three infield singles extending innings, getting his pitch count to 63 in that time on the hill.
Newly promoted outfielder Elier Hernandez had a big day at the plate, doubling and driving in a pair in the first inning, then doubling in the third to drive in another as part of the six run night for the NW Arkansas offense.
Samir Duenez 2-3, 3R, 2b, 2BB
Frank Schwindel 2-4, R, RBI
Sam Selman 1.1 IP, 0 H, 0 R, 0 BB, 2 K, 1-0 GO-FO, 16p/10k
Wilmington Blue Rocks 2, Potomac Nationals 0
A week after getting knocked around by the P-Nats, starter Scott Blewett put together one of his better pitching performances of the season.
Working a season-high seven innings, Blewett navigated around a pair of doubles and a single to toss scoreless baseball while on the hill. The righty navigated around catcher Taylor Gushue with a pair of walks after he homered off him twice in his last start. The six strikeouts also tied a season high.
The Rocks got the game's only runs with a Cody Jones triple and RBI groundout by Nate Esposito in the fifth, and a throwing error that allowed Roman Collins to score in the sixth.
Outfielder Anderson Miller extended his on-base streak to 30 games while shortstop Nicky Lopez pushed his to 16 games.
Franco Terrero 2 IP, 1 H, 0 R, 0 BB, 2 K, 1-2 GO-FO
Cody Jones 2-4, R, 3b
Nicky Lopez 1-4, BB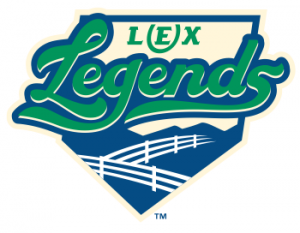 Augusta GreenJackets 2, Lexington Legends 1
It wasn't the perfect game that he tossed last time out versus the Legends, but it was still a quality outing for Giants Domenic Mazza.
The lefty spun seven innings of one-run ball and combined with his bullpen to limit Lexington to just 1 for 9 with runners in scoring position. He earned the win after his offense got a pair of runs off Lexington reliever Ofreidy Gomez in the seventh.
The runs came despite just one single allowed when Gomez gave up a walk, a balk, and a wild pitch before committing an error to give up the lead run.
The runs off Gomez ruined Garrett Davila's best outing of the year, with the lefty spinning six scoreless innings with a season-high six strikeouts.
Garrett Davila 6 IP, 3 H, 0 R, 0 ER, 2 BB, 6 K, 5-4 GO-FO, 76p/45k
Gabriel Cancel 2-4, R
Nick Dini 2-4, 2b, RBI