The Blue Rocks had their game in Potomac suspended which lead to a 1-3 day for the Royals affiliates after a walk-off loss at Low-A
HR Roll Call: None
BPKC Hitter of the Day: Ruben Sosa 3-4, 2R, 2b, 3b, RBI, SB (4)
BPKC Pitcher of the Day: Christian Binford 6 IP, 4 H, 0 R, 0 ER, 3 BB, 5 K, 5-4 GO-FO, 103p/72k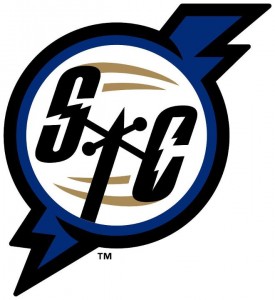 Game 1 Tacoma Rainiers 1, Omaha Storm Chasers 0
Game 2 Omaha Storm Chasers 5, Tacoma Rainiers 0
The Chasers split another doubleheader with the Mariners Triple-A affiliate Thursday.
In game one, starter Josh Staumont struggled with his control once again, walking seven in just six innings after walking five his last time out. The righty missed out on a chance to get out of an early jam when second baseman Ramon Torres tossed a potential double play ball in the dirt that first baseman Ryan O'Hearn couldn't pick. On the very next pitch, Staumont uncorked a wild pitch that brought home the game's only run to take the loss.
Game two went better for Omaha as Christian Binford pushed his run of quality starts to eight for eight with six innings of scoreless ball. The righty worked around four hits and three walks with five strikeouts and five groundouts.
The offense would back him with five runs to earn the win thanks to a pair of RBI by Bubba Starling and Gavin Cecchini.
Boxscore Game 1
Boxscore Game 2
Raul Mondesi 2-6, CS
Josh Staumont 6 IP, 2 H, 1 R, 1 ER, 7 BB, 8 K, 5-1 GO-FO, 105p/65k
Bubba Starling 4-6, R, 2 RBI
Arkansas Travelers 7, NW Arkansas Naturals 3
The Travs got to Corey Ray for eight singles in three innings, which led to five runs and chased Ray out of his shortest start of the season.
The Naturals went to the pen but Arkansas quickly extended their lead to 7-0 with a solo home run and a passed ball that scored off reliever Jake Kalish.
The Naturals scored a pair of runs in the ninth to finish off the final deficit at four runs. Outfielder Elier Hernandez who was off to a decent start at Double-A had his legs taken out by center fielder Donnie Dewees in a collision in the fourth inning and had to be carted off the field with a leg injury to his left leg.
Samir Duenez 1-4, 2b
Carlos Diaz 2-4, RBI
Elier Hernandez 1-2, left with injury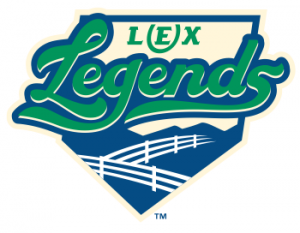 Rome Braves 7, Lexington Legends 6
The Legends built a big lead only to watch their bullpen blow another one.
A two-run second inning and a four-run third, with hits by third baseman Emmanuel Rivera in both innings, gave the Legends lead at 6-0.
Starter Andre Davis left with a 6-3 margin after a Rivera error led to a pair of runs in the sixth. With that lead in the eighth reliever Julio Pinto entered and walked all three hitters he faced before leaving for Matt Wynne. The Braves plated three runs on a one-out single when the Legends chose to get a runner out in a rundown instead of tossing home to try to cut down the tying run.
The Braves would walk things off in the ninth with a one-out double that plated a runner from first.
Kort Peterson 3-5 R, 2b, CS
Emmanuel Rivera 2-3 2R, 2b, RBI, BB
Amalani Fukofuka 2-4 R, RBI, 2SB (8)