3-1 day for the Royals affiliates with the only loss coming at Low-A.
HR Roll Call: Raul Mondesi (5), Garin Cecchini (2), Donnie Dewees (3) 
BPKC Hitter of the Day: Donnie Dewees 3-4, 2R, HR, 2b, 4 RBI
BPKC Pitcher of the Day: Jake Junis 6 IP, 3 H, 1 R, 1 ER, 0 BB, 9 K, 3-4 GO-FO, 83p/59k
Omaha Storm Chasers 2, Memphis Redbirds 1
Royals prospect Jake Junis continues to show that he's ready for a role in the major league rotation.
The right-handed starter made a mistake in the first, giving up a solo home run to Rangel Ravelo to spot Memphis to a 1-0 lead. That lead was quickly erased by a Garin Cecchini home run in the second by Omaha. Then Junis found himself and put the Memphis bats on ice.
Working six innings on just 83 pitches, Junis put away nine hitters via strikeout, allowed just two singles after the home run, and dominated the Memphis lineup. Starting off 17 of the 21 hitters he faced with a first pitch strike, Junis had his repertoire working to keep Memphis hitters on their heels.
Shortstop Raul Mondesi extended his hitting streak to 18 games with a solo home run in the third to give Omaha a 2-1 lead. Both offenses were shut out the rest of the game with Malcom Culver securing the save for the Chasers.
Raul Mondesi 1-4, HR, 2 K
Garin Cecchini 1-3, HR
Ryan O'Hearn 0-2, 2 BB
NW Arkansas Naturals 6, Frisco Rough Riders 5
A five-run sixth inning carried the Naturals to a series win in Frisco Thursday night.
Trailing 3-1 after starter Zach Lovvorn gave up a pair of runs in the fifth, the Naturals offense got their ball rolling in the sixth. A strikeout wild pitch allowed Alfredo Escalera to reach to leadoff the frame. A pair of singles by Mauricio Ramos and Humberto Arteaga quickly loaded the bases with no outs for Donnie Dewees. The former Chicago Cubs prospect jumped on a 1-0 pitch, hitting a grand slam to give the Naturals a 5-3 lead.
The Naturals kept the pressure on in the inning, getting a single by Luis Villegas, who advanced to second on another wild pitch before moving to third with a bunt sacrifice. Outfielder Elier Hernandez connected on a sac fly to pad the lead to three runs.
A pair of throwing errors would allow Frisco to get runs in the sixth and seventh, but the bullpen of Pedro Fernandez and Sam Selman would shut things down for the win.
Elier Hernandez 2-4, 2 RBI
Corey Toups 2-4, 2-2b, BB
Zach Lovvorn 5.2 IP, 5 H, 4 R, 3 ER, 3 BB, 6 K, 6-2 GO-FO, 95p/58k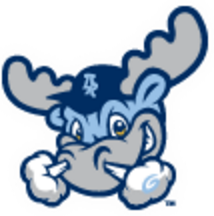 Wilmington Blue Rocks 9, Winston-Salem Dash 6
The Blue Rocks evened their series in Winston-Salem with plenty of offense.
The Rocks pounded 14 hits, had 10 hitters reach base, and connected on six extra base hits to work over the Dash pitchers. Things started almost immediately with a Nicky Lopez single to lead off the game. He was quickly was brought home on a triple by D.J. Burt. Outfielder Anderson Miller pushed Burt home with one of his two hits to give Wilmington a 2-0 lead.
Winston-Salem kept coming back, getting a pair in the second and three runs between the fourth and fifth, but it was always after Wilmington had captured the lead. All five hitters at the top of the Rocks lineup reached base at least twice.
Carrying a 6-5 lead into the sixth, the Rocks got a run in that frame on a throwing error that allowed Lopez to score from first. Two innings later, a passed ball pushed the lead to three before another Burt triple and a Miller double put the lead at four runs.
The Wilmington bullpen finished things off after Franco Terrero allowed a run in the eighth.
Anderson Miller 2-4, R, 2b, 2 RBI, 2 SB (13)
D.J. Burt 2-4, 2R, 2 3b, RBI
Richard Lovelady 1 IP, 0 H, 0 R, 0 BB, 3 K, 15p/9k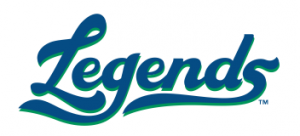 Augusta GreenJackets 4 Lexington Legends 0
The GreenJackets pitching staff dominated the Legends lineup to for a shutout win in the opener of their series.
Lefty Garrett Williams worked 6.1 innings for Augusta, striking out nine while giving up just four hits and limiting Lexington to an 0 for 4 night with runners in scoring position. From there, the Augusta pen worked the final 2.2 innings of perfect ball, striking out three more.
Lexington starter Geoffrey Bramblett took the loss despite allowing just one run in five innings, giving up a home run in the second inning. The rest of the runs came courtesy of Arnaldo Hernandez in his first appearance of the season, giving up three runs in 3.2 innings.
Emmanuel Rivera 2-4
Marten Gasparini 1-3, 2b
Geoffrey Bramblett 5 IP, 6 H, 1 R, 1 ER, 2 BB, 2 K