The Royals affiliates came away with just one win in five games played.
HR Roll Call Samir Duenez (8), Nick Dini (3), Gabe Cancel (5)
BPKC Hitter of the Day: Nick Dini 3-3 HR
BPKC Pitcher of the Day: Anthony Bender 3 IP 2 H 0 R 0 ER 0 BB 1 K 1-6 GO-FO 45/29k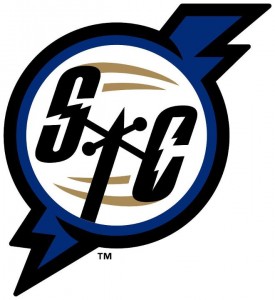 Nashville Sounds 4 Omaha Storm Chasers 0 
Nashville starter Chris Smith combined with three Sounds relievers to no-hit the Omaha Storm Chasers on Wednesday night.
The Chasers offense didn't threaten much the entire night as Smith worked six innings on 93 pitches, earning four strikeouts and seven groundouts before turning things to the bullpen. That pen featuring rehabbing Sean Doolittle worked three perfect innings before Simon Castro walked Ruben Sosa in the ninth. That walk would play no factor after Raul Mondesi and Jorge Soler would each groundout to finish the no-hitter.
Omaha's Christian Binford took the loss after giving up four runs in five and one-third innings on seven hits. A day after Nashville, the league's top home run hitting team, touched up Josh Staumont for four home runs they would send two out off Binford.
It was the first no-hitter at Werner Park and the first one versus an Omaha club since 2001.
Seth Manness 1 IP 0 H 0 BB 1 K
Raul Mondesi 0-3 BB
Christian Binford 5.1 IP 7 H 4 R 4 ER 3 BB 5 K 2 HR 5-3 GO-FO 102p/62k
Game 2
NW Arkansas Naturals 5 Springfield Cardinals 4 F/7
The Naturals made a final inning comeback to take the second game of their doubleheader with Springfield.
A solo home run from Nick Dini and a two-run job by Samir Duenez gave NW Arkansas a 3-2 lead at the end of the third inning. That lead held up until the fifth when rehabbing reliever Andrew Edwards gave up a pair of runs when he allowed a couple singles, hit a batter and walked another. The second run came in via a bases-loaded walk from reliever Tim Hill who was trying to get the Naturals out of the jam.
Down one run in the final inning, Duenez reached with a one out single. After a second out Donnie Dewees and Humberto Arteaga each singled, the second of which tied the game. Outfielder Logan Moon would walk to load the bases and setting up Alfredo Escalera. The outfielder came through with an infield single to the right side which allowed Dewees to score and walk things off for NW Arkansas.
Samir Duenez 2-4 HR, 2 RBI
Donnie Dewees 2-4 R
Humberto Arteaga 2-4 RBI
Game 1
Springfield Cardinals 5 NW Arkansas Naturals 1 F/7
Lefty Emilio Ogando got off to a rough start in game one of the doubleheader, allowing four runs in the first. After a leadoff walk, the Cardinals Magneuris Sierra doubled to put a pair in scoring position. A pair of flyball outs gave the appearance that Ogando may get out of the inning with just one run allowed but a two out single brought in Sierra before a two run home run by Alex Mejia gave Springfield the four spot.
Those runs proved to be plenty with the Naturals getting just two runs on a two out single by Mauricio Ramos in the fifth inning.
Corey Toups 1-3 R, SB
Emilio Ogando 6 IP 8 H 5 R 4 ER 1 BB 3 K 4-5 GO-FO 92p/59k
Mauricio Ramos 1-2 2 RBI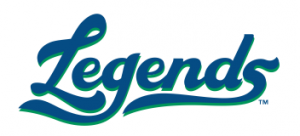 Columbia Fireflies 5 Lexington Legends 1
The Legends didn't have much luck facing off against Mets pitching prospect Merandy Gonzalez on Wednesday afternoon.
The starter improved to 8-1 while pushing his ERA to 1.56 with just six innings of shutout ball while allowing just three Lexington singles and a walk while on the hill. Lexington starter Garrett Davila couldn't match that output on his end, allowing 10 hits in five innings including five doubles which allowed Columbia to push five runs across.
The lone Legends run came via a ninth inning home run by Gabe Cancel, his fifth of the season.
Garett Davila 5 IP 10 H 5 R 5 ER 1 BB 1 K 3-5 GO-FO 95p/61k
Gabe Cancel 2-4 HR
Manny Olloque 2-4

DSL Marlins 6 DSL Royals 3
The DSL Royals dropped their first game of the season despite taking a 3-1 lead after four innings.
That lead was built on bases clearing double from Rubendy Jaquez that gave the Royals a two run lead. The Marlins answered back with a pair of runs in the fifth and the Royals bullpen couldn't hold things down, giving up three more runs in the loss.
Rubendy Jaquez 1-3 2b, 3 RBI
Felix Familia 1-4 R
Reynin Reynosa 2-3 BB