It was a 3-5 day by Royals affiliates on July 4th.
HR Roll Call: Bubba Starling (6), Anderson Miller (8), Zach Walters (1), Joe Dudek (4), Sebastian Rivero (2), Vance Vizcaino (1)
BPKC Hitter of the Day: Sebastian Rivero 2-4, 2R, 2b, HR, 2 RBI, BB
BPKC Pitcher of the Day: David McKay 7.2 IP, 5 H, 1 R, 1 ER, 0 BB, 6 K, HBP, 7-5 GO-FO
New Orleans Baby Cakes 3, Omaha Storm Chasers 2
Back from Kansas City, starter Jake Junis gave his squad a quality start, but it wasn't enough in another loss by the Chasers.
Omaha received 6.2 innings from Junis with just two runs allowed. The Baby Cakes Peter Mooney tripled off Junis with two outs in the second inning to put New Orleans ahead 1-0. After a Christian Colon single in the fourth inning, Junis retired eight in a row before Colon walked and scored off Junis before Brian Flynn could get him out of the inning with two outs in the seventh.
Outfielder Terrance Gore would drive in a run in the eighth and Bubba Starling would hit a solo home run in the ninth, but an additional run by the Baby Cakes ahead of that in the eighth would be enough insurance for a New Orleans win.
Bubba Starling 2-4, HR
Raul Mondesi 0-4
Jake Junis 6.2 IP, 7 H, 2 R, 2 ER, 2 BB, 7 K, 5-6 GO-FO, 99p/67k
NW Arkansas Naturals 6, San Antonio Missions 3
Emilio Ogando did what he usually does, which is to give his team a shot at the win with a solid effort.
The lefty worked around eight hits in 5.2 innings with eight groundouts – including two double plays – while allowing just two runs during his time on the mound. The control was solid for Ogando despite the two walks, hitting the zone 66 times on 96 pitches while pushing his overall record to 6-5 this year.
The offense staked Ogando to a lead in the second inning when Alfredo Escalera drove in three runs with a bases-loaded triple. Shortstop Humberto Arteaga pushed the lead to 4-0 in the third with a run-scoring single and Anderson Miller and Zach Walters answered San Antonio's runs with a pair of solo home runs to secure the win.
Anderson Miller 1-3, 2R, HR, BB
Zach Walters 3-4, 3R, HR
Emilio Ogando 5.2 IP, 8 H, 2R, 2ER, 2 BB, 3 K, 8-1 GO-FO, 96p/66k
Lynchburg Hillcats 7, Wilmington Blue Rocks 1
The Rocks ran into a pitching prospect buzzsaw on July 4th and it didn't go too well.
The Indians Triston McKenzie dominated Wilmington's lineup for seven innings, allowing just three hits and an unearned run. The right-handed starter struck out 11 Rocks while dominating the zone with 73 strikes on just 91 pitches. The Rocks must have been in swing mode as they didn't fare any better versus the Hillcats reliever as he struck out the side in the eighth before the rains came and washed out the game.
Starter Cristian Castillo took the loss when he gave up two runs in his five innings, allowing eight hits and two walks. Reliever Grant Gavin let the game get out of reach for the Rocks, allowing five runs in an inning and one-third.
Cristian Castillo 5 IP, 8 H, 2 R, 2 ER, 2 BB, 4K, 4-2 GO-FO, 90p/54k
Brandon Downes 0-3, 3K
Chase Vallot 0-3, 3K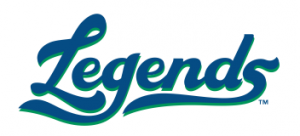 Lexington Legends 9, West Virginia Power 5
The Legends took advantage of some rough control by West Virginia pitching to win the first game of the series.
A four-run seventh inning by Lexington moved a 5-5 game into a comfortable advantage. Two of the runs came via errors while one was via a bases-loaded walk and another on a sacrifice fly. The bases loaded walk was one of nine issued by the West Virginia pitching staff which helped Lexington to plate nine runs despite a 2 for 13 effort with runners in scoring position.
Rudy Martin 0-3, 2R, 2 BB, 3 SB (25)
Gabe Cancel 1-3, R, 2b, 2RBI
Emmanuel Rivera 1-2, 2R, 2 RBI, 2 BB
Idaho Falls Chukars 7, Ogden Raptors 4 
The Chukars received an excellent start from lefty David McKay to take down the Raptors.
The 2016 draftee went a career-high 7.2 innings while allowing just one run. Generating seven groundouts, McKay also struck out six hitters against no walks to help take the pressure off the bullpen. The Chukars offense backed up McKay quite well with seven runs, scoring two in three different innings. Outfielder Vance Vizcaino had a big day at the plate with two hits and three driven in including his first professional home run to help Idaho Falls even up their record at 8-8.
Jon McCray 2-4, R, 2b
Robby Rinn 2-3, 2R, 2 RBI, BB
Amalani Fukofuka 2-4, R, 2b, RBI
Bluefield Blue Jays 9, Burlington Royals 6
The Royals fell behind early as starter Michael Messier got roughed up over his 4.2 innings, allowing 12 hits and nine runs (8 ER) while giving up a pair of home runs and putting his team down 7-0 at one point.
The offense got the team back in the game with a rally, pulling to within 9-6, as the top four hitters in the lineup all drove in a run and catcher Sebastian Rivero connected on his second home run. Unfortunately the team could get no closer to fall to 3-9.
Michael Gigliotti 0-3, R, RBI, 2BB
Cal Jones 1-5, R
Tyler Zuber 3.1 IP, 1 H, 0 R, 0 ER, 1 BB, 4 K, 51p/35k, 4-1 GO-FO
AZL Rangers 15, AZL Royals 7
A pair of pitchers coming back from injuries struggled in the first inning and dug the team a hole they couldn't escape.
Coming back from Tommy John surgery, the Royals Malcolm Van Buren committed an error, walked a hitter, hit a batter and gave up four hits while recording just two outs. The Royals turned to Nolan Watson who is on a rehab stint from an injury sustained in Lexington but that didn't do much as the former first round pick gave up four singles and a double to help the Rangers take an 11-0 lead after just one inning.
The Royals would score seven runs in the game, but fell short with four more runs off relief pitchers. The Royals first round pick Nick Pratto got hit in the wrist during the game but completed a couple of innings following the HBP before leaving in the seventh.
MJ Melendez 0-1, 2BB
Travis Jones 2-4, 2RBI
Cristian Perez 1-4, R, 2b, RBI
DSL Dodgers 8, DSL Royals 1
The Royals went 0 for 8 with runners in scoring position and one of their relievers got touched up in a big loss to the Dodgers Dominican squad.
Starter Delvin Capellan lost his second decision of the season, giving up a pair of runs in his five innings while allowing seven hits. In addition to the hits ,the battery of Capellan and Familia was victim to four of the Dodgers six stolen bases in the game.
Trailing 2-0, reliever Brian Abreu got knocked around for five runs over the sixth and seventh innings to push the game well out of reach.
Delvin Capellan 5 IP, 7 H, 2 R, 2 ER, 0 BB, 3 K, 3-3 GO-FO
Ismaldo Rodriguez 2-3
Warling Vicente 1-2, 2b, BB