All four rookie affiliates lost on a 3-5 Thursday in the Royals system.
HR Roll Call: Nick Dini (4), Chris DeVito (17), Nick Heath (1), Angelo Castellano (4), Luis Villegas (2), Oliver Nunez (1), Esteury Ruiz (3), MJ Melendez (2)
BPKC Hitter of the Day: Nick Dini 2-5, 4R, HR
BPKC Pitcher of the Day: Andres Machado 7.1 IP, 6 H, 1 R, 1 ER, 0 BB, 3 K, 7-7 GO-FO, 90p/59k
New Orleans Baby Cakes 7, Omaha Storm Chasers 0
Omaha starter Luke Farrell was roughed up in his return to Triple-A. The Baby Cakes tagged Farrell for five runs on seven hits, three of which went for extra bases including a home run from Moises Sierra. The Chasers, who have been lacking on pitching with the constant back and forth of many on their staff, got just 61 pitches and three innings from the starter.
The offense didn't threaten much, getting just six hits from three different players while going 0 for 4 with runners in scoring position.
Reliever Sam Selman gave up an unearned run but did strike out three hitters in his return to the Chasers.
Sam Selman 1.2 IP, 1 H, 1 R, 0 ER, 1 BB, 3 K, 42p/24k, 2-1 GO-FO, WP
Raul Mondesi 0-3
Cam Gallagher 2-4, E (4)
NW Arkansas Naturals 9, Corpus Christi Hooks 4
The Royals Futures Game representative, Foster Griffin, had his most challenging Double-A start to date, lasting just into the fifth inning Thursday night. Touched up for a pair of home runs and six other hits, Griffin gave up three runs before leaving in the fifth with a pair of runners on.
Luckily for Griffin, he turned things over to Richard Lovelady, the Royals hottest relief prospect. All Lovelady did when he entered was strike out the first two hitters he faced and earn a flyout to get the Naturals out of the jam. The Corpus defense lent them a hand in the next inning, making a pair of errors to help NW Arkansas to two runs to take the lead. After Lovelady spun two more perfect innings, the Naturals would take a commanding lead in the eighth, scoring four runs on four singles and another Hooks error.
Richard Lovelady 3 IP, 0 H, 0 R, 0 BB, 4 K, 2-1 GO-FO, 35p/23k
Anderson Miller 2-4, R, 2 RBI
Cody Jones 1-3, R, 3 RBI
Wilmington Blue Rocks 6, Lynchburg Hillcats 2
Right-hander Andres Machado couldn't match the 14 Ks he earned last time out, but instead pitched a season-high 7.1 innings to put his squad in position for a win.
The Rocks offense positioned Machado in a great spot in the first inning with home runs by Nick Heath, his first of the year, and Chris DeVito to put Wilmington up 3-0. The Wilmington starter gave up a solo home run of his own in the first before running off nothing but zeros for the rest of the game.
The Rocks two speedsters in Heath and D.J. Burt would provide two of their final three runs with Heath driving in one on a sac fly and Burt walking, stealing second and advancing to third on an errant throw before scoring on a wild pitch.
D.J. Burt 1-4, R, RBI, BB, SB (25)
Chris DeVito 1-4, HR, 2 RBI
Franco Terrero 1.2 IP, 1 H, 1 R, 1 ER, 1 BB, 2 K, HR, 24p/15k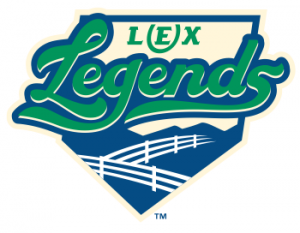 Lexington Legends 8, West Virginia Power 5 F/Susp.
The Legends finished off the suspended game that they led 5-2 on Wednesday. Each team scored three more runs in finishing the nine-inning game as Lexington kept the Pirates Low-A team at bay.
Pitcher Jace Vines took over the game, finishing the final six innings with three unearned runs allowed while striking out seven hitters against no walks. Offensively, it was a team effort, with seven Lexington hitters driving in a run and the nine hitters that took at-bats reaching base at least once. Second baseman Gabe Cancel pushed his hitting streak to six games, in that time he's 13 for 26 with a .962 slugging average in that time.
Gabe Cancel 2-4, 2b, 2 RBI
Yeison Melo 1-3, 2b, RBI, BB
Marten Gasparini 2-4, R, RBI, CS (9)
Ogden Raptors 18, Idaho Falls Chukars 1
The Chukars starting pitcher Jeremy Gwinn gave up three home runs as part of his 11 runs allowed in four innings to put his team down big. The Chukars offense scored their run in the fifth inning in this lopsided affair.
Offerman Collado 2-3, RBI
Amalani Fukofuka 1-2, BB
Cristhian Vasquez 1-4, R, 2b
Bluefield Blue Jays 11, Burlington Royals 1
The Royals trailed just 2-1 into the sixth in the final game of their series with the Blue Jays rookie squad when things got away from them. A pair of errors to start the inning opened the door to a huge frame for the Jays as they battered reliever Collin Snyder for six hits following the errors, including three doubles that led to seven runs.
Those runs were plenty to defeat the Royals whose only run came on an Oliver Nunez solo home run.
Carlos Hernandez 4.2 IP, 2 H, 2 R, 1 ER, 2 BB, 7 K, 3-3 GO-FO, 76p/56k
Oliver Nunez 2-3, HR
Cal Jones 1-4, 2K
AZL Rangers 5, AZL Royals 4
The Royals jumped on the Rangers for three runs in the first and then tried to make that stand up the rest of the way. Catcher MJ Melendez hit his second home run as a pro and Esteury Ruiz blasted his third of the young season to give the Royals that 3-0 lead. The offense would go on ice after a second-inning single by Angel Medina, going hitless until the ninth.
The three runs held up through eight innings, with Joey Markus going four while allowing two runs on three hits and three walks thanks to five strikeouts. Newly signed Mitchell Schulewitz worked two scoreless innings and it appeared the Royals were going to make the three runs stand up until reliever Stephen Greenlees struggled in the ninth, giving up three runs to give the Rangers a 5-3 lead.
The Royals would get one back in the ninth on a fielding error on a ball off the bat of Esteury Ruiz and a passed ball that brought him in, but could get no closer in the loss.
MJ Melendez 1-3, HR, 2 RBI, BB
Esteury Ruiz 1-4, 2R, HR
Nick Pratto 0-4, 2K
DSL Red Sox 4, DSL Royals 2
The Royals couldn't get much accomplished against the Red Sox starter early and the offense that did come late wasn't enough as the bullpen gave up a couple runs.
Warling Vicente 2-4, R, 2b, SB (7), CS (4)
Angel Zerpa 3 IP, 6 H, 2 R, 2 ER, 2 BB, 1 K, 6-1 GO-FO
Ismaldo Rodriguez 2-4