A rough day for the affiliates before their one day break for the MLB All-Star game, going 1-6 on Monday
HR Roll Call: Gabe Cancel (10), Joe Dudek (5), Robby Rinn (3), Seuly Matias (3)
BPKC Hitter of the Day: Gabe Cancel 2-3, 2R, HR, 2b, 2BB, 2 RBI
BPKC Pitcher of the Day: Franco Terrero 2 IP, 1 H, 0 R, 0 ER, 0 BB, 3 K, 1-2 GO-FO
San Antonio Missions 2, NW Arkansas Naturals 0
The Royals received Rule 5 pick, Glenn Sparkman, back from Toronto after he struggled in his brief relief role. It should be intriguing to see if the Royals keep him in that position or move him back to starting, which he has done primarily with the Kansas City minor league clubs. In this one, the Naturals failed to push a run across despite plenty of opportunities, going 1 for 11 with runners in scoring position. Starter Corey Ray took the loss, despite just two runs allowed in six innings.
Nicky Lopez 1-3, 2 BB, SB (17)
Samir Duenez 0-4, BB, K
Anderson Miller 1-4, hitting .302 at Double-A
Corey Ray 6 IP, 4 H, 2 R, 1 ER, 3-7 GO-FO, 87p/55k, E (pickoff)
Glenn Sparkman 2 IP, 3 H, 0 R, 0 ER, 0 BB, 0 K, 2-3 GO-FO, 32p/21k
Wilmington Blue Rocks 7, Potomac Nationals 3
A two-run double by Roman Collins in the sixth gave Wilmington a lead they built on to secure a series win over Potomac. Starter A.J. Puckett earned the win after allowing three runs over five innings, giving up a two-run home run to Taylor Gushue in the fourth inning and an RBI single in the fifth to Austin Davidson. Wilmington's D.J. Burt singled in a pair in the ninth, stole a base and scored on a throwing error.
D.J. Burt 1-4, R, BB, 2 RBI, SB (27)
Chris DeVito 0-4, K
Chase Vallot 1-2, R, 2 BB
A.J. Puckett 5 IP, 4 H, 3 R, 3 ER, 2 BB, 4 K, 6-4 GO-FO
Franco Terrero 2 IP, 1 H, 0 R, 0 ER, 0 BB, 3 K, 1-2 GO-FO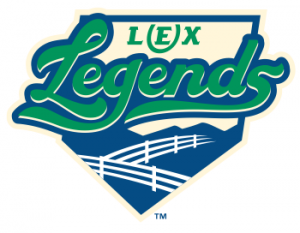 Greenville 8, Lexington Legends 7
For the second time this year, the Legends got after first round pick Jason Groome, scoring four runs (3 ER) in 2.1 innings off the lefty, but this time were unable to hang onto the lead. After establishing a 4-1 lead, Legends lefty Garrett Davila struggled, giving up seven runs (5 ER) on 10 hits in five innings. A late solo home run off Anthony Bender proved to be the winning margin as the Legends scored a run in the ninth but stranded the bases loaded.
Khalil Lee 0-3, K, ejected
Gabe Cancel 2-3, 2R, HR, 2b, 2BB, 2 RBI
Emmanuel Rivera 2-5, R
Meibrys Viloria 3-5, 2 RBI, 0-1 SB/Att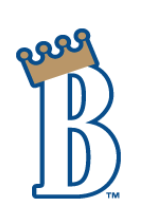 Danville Braves 4, Burlington Royals 3
The Royals got a game-tying home run from Seuly Matias in the seventh, but for the second day in a row stranded a runner in scoring position with no outs late. And for the second night in a row, it was Isranel Wilson connecting on the game-winning hit, this time an inside the park home run in the seventh was the difference maker.
Seuly Matias 3-5, HR, 2 RBI
Michael Gigliotti 1-3, R, BB
Sebastian Rivero 0-5, 2K
Orem Owlz 8, Idaho Falls Chukars 4 
Julio Pinto hit a batter and walked six in the first inning while recording one out and hitting the zone 17 times on 43 pitches. That inning put the Chukars behind 4-0 and from there the teams played to a 4-4 tie.
Robby Rinn 1-4, HR, 2 RBI
Julio Pinto 0.1 IP, 0 H, 4 R, 4 ER, 6 BB, 0 K, 0-1 GO-FO, 43p/17k
Vance Vizcaino 2-4, R, RBI, 2 SB (9)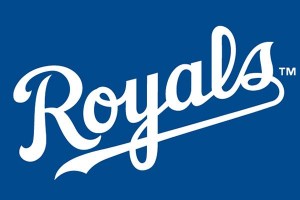 AZL Reds 11, AZL Royals 4
A rough first appearance from third round pick Dan Tillo, as the lefty was able to retire just two hitters while giving up five runs on five hits. The loss was the sixth in a row for the Royals squad who have struggled to pitch at the rookie levels. Starter Malcolm Van Buren was slightly better in this start, earning two Ks and giving up two runs in three innings as he continues to build back from Tommy John.
Nick Pratto 0-5, 2K, E (5)
Esteury Ruiz 2-5, 2R, 3b, RBI, SB (5), E (1)
MJ Melendez 1-3, R, RBI, BB
Charlie Neuweiler 1.2 IP, 1 H, 2 R, 0 ER, 1 BB, 1 K, 5-0 GO-FO
Malcolm Van Buren 2 IP, 3 H, 2 R, 1 ER, 1 BB, 2 K, 2-2 GO-FO
Dan Tillo 0.2 IP, 5 H, 5 R, 5 ER, 1-0 GO-FO

DSL Marlins 4, DSL Royals 3
The Royals lost in extra innings again, this time as they failed to push their free runner across in the tenth and eleventh innings.
Reynin Reynoso 1-6, RBI