The Royals affiliates went 3-4 on Thursday.
HR Roll Call: Jorge Soler (15), Cheslor Cuthbert (2), Jonathan McCray (6), Dennicher Carrasco (6), Sebastian Rivero (3), Cal Jones (1)
BPKC Hitter of the Day: Jorge Soler 2-4 2 HR 3 RBI
How strong is Soler Power? Enough to untie a game. pic.twitter.com/Gx52xDIF7d

— Omaha Storm Chasers (@OMAStormChasers) July 21, 2017
BPKC Pitcher of the Day: Angel Zerpa 6 IP 5 H 0 R 0 ER 0 BB 10 K 1-4 GO-FO
Omaha Storm Chasers 6 Colorado Springs Sky Sox 4
A pair of players some figured would contribute on the big league roster led the way for Omaha Thursday night. Infielder Cheslor Cuthbert had two hits including his first home run for the Chasers this season. That home run went well with Jorge Soler's two home runs including a bomb to center in the ninth that broke a 4-4 tie. Reliever Eric Stout was just that, working a perfect ninth with a pair of strikeouts.
Jorge Soler 2-4 2 HR, 3 RBI
Cheslor Cuthbert 2-3 2R, HR, BB
Cam Gallagher 2-4 RBI
Ryan O'Hearn 2-4 R, 2b
Miguel Almonte 2.1 IP 2 H 0 R 0 ER 2 BB 1 K
Eric Stout 1 IP 0 H 0 R 0 BB 2 K 12p/7k
Tulsa Drillers 2 NW Arkansas Naturals 1
The Naturals couldn't get much done on offense with three hitters in the lineup collecting hits but the rest coming up empty. Starter Glenn Sparkman tossed five shutout innings, but Jake Kalish couldn't match that effort, giving up a pair of two out hits to allow both Tulsa runs.
Samir Duenez 2-4 RBI
Donnie Dewees 0-4
Nicky Lopez 0-4
Frederick Keys 8 Wilmington Blue Rocks 2
The Rocks pitchers were tuned up for eight total runs while the offense couldn't keep pace on their end, going 2 for 7 with runners in scoring position to push just two runs across. Second baseman Jon McCray, getting some play after a push from Idaho Falls, hit his second home run in as many games, but it wasn't enough for the Rocks.
Chris DeVito 1-4 RBI
Brandon Downes 2-4 R, 2b
Chase Vallot 0-4 4K

Columbia Fireflies 4 Lexington Legends 0
The league's top pitching squad continued to dominate the South Atlantic League's top offense as Columbia shutout Lexington and limited them to just three singles on the night. Lefty Andre Davis took the tough luck loss despite giving up just one run in his five innings.
Andre Davis 5 IP 6 H 1 R 1 ER 0 BB 5 K 6-3 GO-FO 93p/59k
Emmanuel Rivera 0-3 BB
Marten Gasparini 2-3
Helena Brewers 7 Idaho Falls Chukars 4
The Chukars relief pitcher Christopher Marte couldn't keep the Helena Brewers bats silent, losing a 4-1 lead with six runs allowed from the sixth through eighth innings. Starter Janser Lara is still working his way back to full strength and was limited in his pitch count, which ended his day at three and one-third innings when his control wavered with three walks allowed.
Janser Lara 3.1 IP 2 H 1 R 1 ER 3 Bb 3 K 4-1 GO-FO 59p/35k
Amalani Fukofuka 1-3 R, BB, SB (18)
Burlington Royals 8 Johnson City Cardinals 1
Starter Sal Biasi limited the opponent to just two hits to earn his first Appy League win. The Royals 11th round pick has allowed just 12 hits in 21.2 innings since being drafted, but will need to miss more bats as he climbs the chain.
The Royals offense backed the starter with plenty of pop from the bats as the Royals knocked three home runs including a grand slam from centerfielder Cal Jones. The offense scored eight runs despite going 3 for 14 with runners in scoring position.
Seuly Matias 2-5 2b
Sebastian Rivero 2-4 HR
Cal Jones 1-4 HR, 4 RBI
Dennicher Carrasco 1-4 HR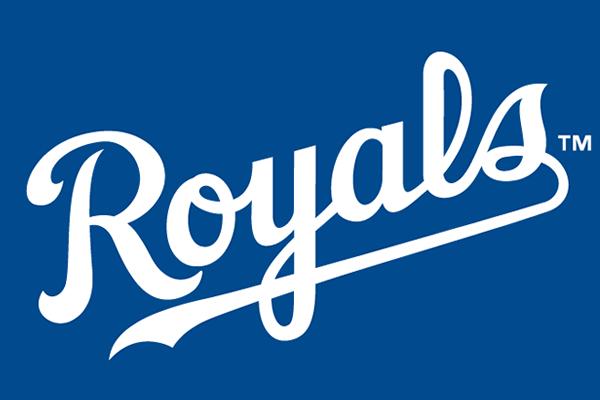 DSL Royals 4 DSL Astros 2
The Royals got a pair of early runs and an outstanding start from Angel Zerpa before hanging on with their All-Star reliever on the mound. The 17-year-old Zerpa was dominant, striking out 10 in six innings while working around five hits. The Royals tacked on a couple runs in the eighth thanks to doubles by Warling Vicente and Edickson Soto to push their lead to 4-0 which came in handy as Kelvin Gonzalez struggled with his control, walking three and allowing two runs before earning the save.
Angel Zerpa 6 IP 5 H 0 R 0 ER 0 BB 10 K 1-4 GO-FO
Kelvin Gonzalez 3 IP 2 H 2 R 1 ER 3 Bb 1 K
Warling Vicente 1-3 2R, 2b, BB