The Royals affiliates went 4-5 on Tuesday with a pair of doubleheaders.
HR Roll Call: Alfredo Escalera (7), Joe Dudek (8)
BPKC Hitter of the Day: Travis Jones 5-5, 3R, 2-2b, 2 RBI, SB (11)
BPKC Pitcher of the Day: Charlie Neuweiler 5 IP, 2 H, 0 R, 0 ER, 0 BB, 2 K, 6-6 GO-FO
Royals sign C.J. Eldred
The Royals signed C.J. Eldred, son of Cal Eldred, to a minor league contract this week. The former Iowa Hawkeye underwent Tommy John surgery during the season, after one quality start during his junior year. The pitcher started his career at Indiana before transferring to Iowa, his father's alma mater, where he had a solid sophomore season putting up a 3.43 ERA in 16 games (14 starts) for a team that reached the Big 10 tournament championship game. The right-handed pitcher has started to throw some already and has an outside shot of being able to pitch some during instructs. Terms were undisclosed.

AZL Royals 5, AZL A's 4
The Royals built a five-run lead thanks to 10 hits; then hung onto a win. Starter and 2017 draft pick Charlie Neuweiler tossed five scoreless innings, allowing two hits. This was a nice bounce-back start after allowing his most hits in his brief stint in Arizona.
The battery partner for Neuweiler, catcher MJ Melendez, had two of the squad's 10 hits while scoring twice to help pace the team in the win.
Mervyl Melendez one of the better players at the complex level. Can hit, will receive. Athlete. Competitor. Potential first division type
— Chris Kusiolek (@CaliKusiolek) August 7, 2017
MJ Melendez 2-4, 2R
Charlie Neuweiler 5 IP, 2 H, 0 R, 0 ER, 0 BB, 2 K, 6-6 GO-FO
Nick Pratto 1-5, 3b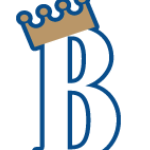 Game 1 – Greeneville Astros 6, Burlington Royals 5
Game 2 – Burlington Royals 3, Greeneville Astros 1
The Royals split a doubleheader with the Astros rookie squad on Tuesday. In game one, reliever Luis Alcantara couldn't close the door, allowing a two-run home run in the sixth inning after Burlington had claimed the lead on a sac fly by Seuly Matias.
The Royals scored a pair of late inning runs with a bases-loaded walk and a groundout by Cal Jones to plate Michael Gigliotti. Reliever Tyler Zuber continued his stellar work with a strikeout in the final inning to save his fifth game. The former Arkansas State pitcher has now struck out 33 hitters in just 20.1 innings for Burlington.
Seuly Matias 0-6, R, RBI, BB
Michael Gigliotti 2-7, R, BB
Cal Jones 3-6, R, 2b, 2 RBI, 2 BB
Idaho Falls Chukars 10, Billings Mustangs 7
The Chukars plated quite a few runs early and hung on late for another win over Billings. Things got rolling in the second when outfielder Travis Jones got his big night started with a run-scoring double. That opened a five-run inning that gave Idaho Falls a lead they wouldn't relinquish. The pitching staff did enough while the offense continued to pile on with 10 runs total. Jones scored three and drove in two more as part of his 5 for 5 night that also included a great catch in the outfield.
The best performance for a 2017 draftee definitely belongs to Jones thus far, with the outfielder hitting .426/.486/.591 in his three different stops and 32 games of rookie ball.
Travis Jones 5-5, 3R, 2-2b, 2 RBI, SB (11)
Amalani Fukofuka 1-5, SB (27), CS (5)

Asheville Tourists 10, Lexington Legends 7
The Legends jumped out to a 7-1 lead on Asheville with a string of five singles in the fourth inning that followed a two-run home run by Joe Dudek. Starter Ofreidy Gomez couldn't get away from trouble in the fifth, after allowing a pair of runs in the fourth inning. The righty allowed five runs including a three-run home run that handed Asheville the lead they wouldn't give up the rest the night.
Khalil Lee 3-4, R, RBI
Emmanuel Rivera 2-5, 2 RBI
Gabe Cancel 1-3, 2R, BB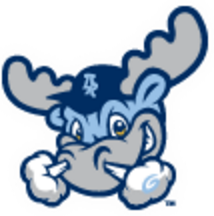 Down East Wood Ducks 11, Wilmington Blue Rocks 3
The Blue Rocks had one more opportunity to score than Down East but couldn't take advantage of the Rangers affiliate on this night. Wilmington went just 4 for 15 with runners in scoring position while Down East connected on 8 of 14 opportunities to keep the pressure on the Rocks pitching staff.
Starter Cristian Castillo's struggles continued with five runs allowed in 4.1 innings. The lefty could be tiring down the stretch with an 8.65 ERA in his last five starts. Prior to that run, Castillo had put up a 2.61 ERA in his first 17 starts of the year.
Cristian Castillo 4.1 IP, 8 H, 5 R, 5 ER, 2 BB, 2 K, 76p/44k, 3-2 GO-FO
Nick Heath 4-5, R, SB (16)
Chris DeVito 2-3, 2 BB
NW Arkansas Naturals 11, Midland RockHounds 5
Outfielder Alfredo Escalera's three-run home run in the seventh paved the way to a win for the Naturals over Midland. The Naturals plated three more runs in the eighth to tack on, and the bullpen shut things over the last three innings to claim the win.
Richard Lovelady 2.2 IP, 2 H, 0 R, 0 ER, 1 BB, 5 K, 38p/27k
Paulo Orlando 2-3, 2R, BB
Samir Duenez 0-4, R, BB
Donnie Dewees 1-3, R, 2b, CS (7)
Nicky Lopez 1-4, R, BB
Game 1 – Memphis Redbirds 3, Omaha Storm Chasers 1
Game 2 – Memphis Redbirds 4, Omaha Storm Chasers 2
Two games were played with each having a similar blueprint for Omaha on Tuesday. In both games of the doubleheader, the Chasers took leads to the latter innings only to give up the advantage and fall. In the first game, the Chasers grabbed a 1-0 lead in the fourth on a Logan Moon double, but four straight Memphis hits in the fifth scored three runs.
The second game had a similar feel for the Chasers. After an error gave Omaha two runs on a sacrifice fly by Frank Schwindel, the Chasers bullpen let the game get away. Usually reliable reliever Eric Stout gave up three runs as his control wavered. He walked the bases loaded before a bases clearing double by Gabriel Lino gave Memphis a 4-2 lead and the eventual win.
Boxscore Link G1
Boxscore Link G2
Eric Stout 1 IP, 1 H, 3 R, 3 ER, 3 BB, 2 K, 38p/16k
Emilio Ogando 5 IP, 4 H, 1 R, 1 ER, 3 BB, 2 K, 87p/50k
Frank Schwindel 2-4, RBI, BB
Jorge Soler 1-4, R, 2BB
Raul Mondesi 0-3, 2k
Wednesday Probables
Omaha – Christian Binford 5-8 7.93 ERA
NW Arkansas – Jake Kalish 0-7 3.41 ERA
Wilmington – Colin Rodgers 2-3 3.66 ERA
Lexington – Garrett Davila 7-6 5.59 ERA vs local product Riley Pint
Idaho Falls – Dillon Drabble 0-1 0.93 ERA
Burlington – Dan Tillo 1-0 2.45 ERA