The Royals affiliates went just 2-5 on Thursday.
HR Roll Call: Samir Duenez (16), Emmanuel Rivera (12)
BPKC Hitter of the Day: Emmanuel Rivera 2-4, HR, 3 RBI  

BPKC Pitcher of the Day: Carlos Hernandez 7 IP, 4 H, 1 R, 1 ER, 2 BB, 9 K, 94p/60k, 6-4 GO-FO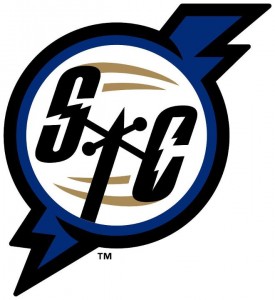 Memphis Redbirds 3, Omaha Storm Chasers 2 F/13
The Chasers lost to Memphis for the fourth game in a row and the second one in as many nights in extra innings. Starter Eric Skoglund put together one of his best starts at Triple-A. He worked seven innings, while tying a season high nine strikeouts and holding Memphis to four hits and a pair of runs.
The offense scored just two runs after being limited with runners in scoring position to just 1 for 8 and grounding into three double plays. Reliever Seth Maness took the loss after giving up three consecutive singles in the twelfth inning.
Raul Mondesi 0-4, 2K
Ryan O'Hearn 1-5, R, 2b, K
Frank Schwindel 2-6, 2K
Eric Skoglund 7 IP, 4 H, 2 R, 2 ER, 1 BB, 9 K, 7-3 GO-FO, 112p/80k
Sam Selman 3 IP, 1 H, 0 R, 0 BB, 3 K, 3-1 GO-FO, 44p/30k
Midland RockHounds 4, NW Arkansas Naturals 2
The Naturals offense was limited to just six hits in a loss to Midland. Starter Corey Ray took his tenth loss of the season after giving up four runs in 5.1 innings. Whether he struggled with his control or just wanted to avoid the hard hitting that he has been receiving of late, Ray struggled to throw strikes. He hit the zone with just 46 of 94 pitches while walking five hitters.
The only run was provided on Samie Duenez's sixteenth home run of the season.
Samir Duenez 1-4, HR, 2 RBI, 3 K
Anderson Miller 1-3, 2b, K
Paulo Orlando 1-4, R, K
Nicky Lopez 0-4
Donnie Dewees 0-3, 2 BB, K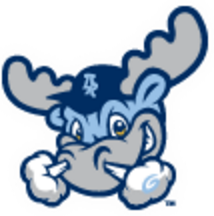 Wilmington Blue Rocks 5, Down East Wood Ducks 2 F/10
The Blue Rocks salvaged the final game versus the Down East Wood Ducks with a comeback win. Starter Scott Blewett navigated seven innings, allowing two runs (1 ER) on six hits and a pair of walks, while his defense committed errors behind him. The team as a whole made five errors on the night and amassed just three hits, but Down East's only error in the game allowed Wilmington to tie the game 2-2 in the sixth.
The Wilmington pitching staff kept the Rangers affiliate off the board after the second inning while navigating around the sketchy defense. In the tenth, the Rocks walked the bases loaded before scoring three runs to blow the game open on the way to the win.
Scott Blewett 7 IP, 6 H, 2 R, 1 ER, 2 BB, 4 K, 108p/71k, 10-6 GO-FO
Nick Heath 1-4, R, RBI, BB
Brandon Downes 0-4, 3K

Charleston River Dogs 7, Lexington Legends 4
The Legends jumped out to a 4-0 lead as starter Gerson Garabito was tossing up zeros until he ran into his pitch count and had to leave at 4.2 innings. From that point, things didn't go so well as the Legends offense went hitless from a third inning single by Khalil Lee until Lee hit another single in the ninth. Meanwhile, the Yankees affiliate scored seven runs off of Travis Eckert in the sixth inning to take hold of the game and eventually win.
Khalil Lee 2-3, 2R
Gerson Garabito 4.2 IP, 3 H, 0 R, 0 ER, 2 BB, 5 K, 61p/37k
Emmanuel Rivera 2-4, HR, 3 RBI
Gabe Cancel 1-4, R, 2b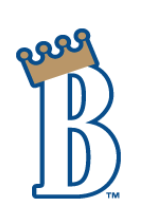 Pulaski Yankees 5, Burlington Royals 1
The Royals offense ruined a solid start by Carlos Hernandez with a 1 for 7 effort with runners in scoring position. The 20-year-old pitcher tossed seven innings of one run ball with nine strikeouts, allowing just a seventh inning run on a balk call. After the Royals tied the game in the bottom of the seventh, the Yankees got after reliever Yerelmy Garcia for four runs to distance themselves in the game.
Outfielder Seuly Matias slump continued with an 0 for 4 game with three strikeouts. The power prospect is now 3 for his last 43 with 21 strikeouts.
Seuly Matias 0-4, 3K
Cal Jones 1-4 R
Carlos Hernandez 7 IP, 4 H, 1 R, 1 ER, 2 BB, 9 K, 94p/60k, 6-4 GO-FO

AZL Royals 3, AZL Padres 2
The Royals received solid outings from four different pitchers to earn a win over the Padres. Starter Malcolm Van Buren allowed just a two-run home run in his four innings, striking out five before turning the game over to the relievers. Those three, Carter Hope (2 IP), Jackson Klein (1.2), and Michael Austin (1.1), worked scoreless relief to hold the lead.
The offense scored a pair of runs in the first on wild pitches and added a run in the second on an RBI single by Rafael Romero
Angel Medina 1-4,, R, 3b, 3K
Nick Pratto 1-4, SB (9)
Malcolm Van Buren 4 IP, 4 H, 2 R, 2 ER, 0 BB, 5 K, 3-3 GO-FO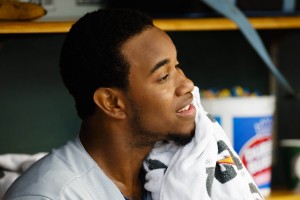 DSL Red Sox 7, DSL Royals 6 F/13
The Royals lost in the bottom of the thirteenth inning when the Sox scored the game-winning run off a Braulio Nunez balk. The Royals squad lost four different leads in the game, including a two run lead in the bottom of the ninth and leads in both the twelfth and thirteenth innings. Starter Delvin Capellan only worked three innings, but in usual fashion didn't allow a run, pushing his scoreless streak to 24 consecutive innings.
Delvin Capellan 3 IP, 3 H, 0 R, 0 ER, 1 BB, 5 K, 1-0 GO-FO
Kember Nacero 2-5, K