Royals affiliates went 4-5 on Friday.
HR Roll Call Samir Duenez (17), Khalil Lee (14)
BPKC Hitter of the Day Khalil Lee 2-3 2R, 3b, HR, BB, SB (19)
BPKC Pitcher of the Day Adriam Castillo 5 IP 3 H 0 R 0 ER 2 BB 5 K 3-1 GO-FO
Omaha Storm Chasers 6 Iowa Cubs 5
The Chasers and Cubs walked a combined 14 hitters while also combining for 19 hits.With all that action on the bases, Omaha was able to outscore the Cubs squad by a run thanks in part to a four run second frame. In that inning, Brayan Pena plated a pair with a rbi single prior to Corey Toups driving him in and then later scoring on a wild pitch. The difference in the game ended up being a bases loaded walk in the eighth to Raul Mondesi.
Ramon Torres 1-4 R
Raul Mondesi 1-3 RBI, BB
Frank Schwindel 2-4 R, RBI
NW Arkansas Naturals 2 Frisco RoughRiders 1
The Naturals scored just two runs on Friday but it was enough thanks to three pitchers holding Frisco at bay. Starter Zach Lovvorn worked around five hits to allow just one run in five and one-third innings. The righty who has gone back and forth between starting and the pen allowed a home run to Luis Marte but worked around everything else to hand the game to Matt Tenuta. Tied 1-1 Tenuta worked two and two-third scoreless, earning the win thanks to a solo home run provided by Samir Duenez in the sixth inning that gave NW Arkansas the lead.
Samir Duenez 1-4 HR, CS (3)
Hunter Dozier 1-3 R, 2b
Paulo Orlando 2-3 BB
Wilmington Blue Rocks 4 Salem Red Sox 2
The Rocks received a quality start from Jace Vines with the ground ball expert earning 11 groundouts to help navigate around seven hits allowed. Three double plays by the defense helped Vines navigate his six and one-third innings with just two runs allowed.
The Rocks scored three runs in the third inning with a bases loaded two run single by Wander Franco and another rbi single by Brandon Downes. Outfielder Roman Collins singled in an insurance run in the seventh frame and reliever Franco Terrero shut the door from there.
Brandon Downes 1-5 RBI
Nick Heath 1-2 2R, 3 BB, 2 SB (14)
Jace Vines 6.1 IP 7 H 2 R 1 ER 1 BB 2 K 11-4 GO-FO 104p/68k

Charleston RiverDogs 7 Lexington Legends 3 
For the second straight night, the Yankees Low-A team put up a big enough inning to take down Lexington. On this night it was the third frame with Charleston plating five runs off starter Anthony Bender, getting a pair of home runs in the inning to push the runs across. The righty gave up three home runs in his three innings including two by Steven Sensley the Yankees 12th round pick who has hit 12 home runs in just 40 games since being drafted.
The Legends offense was mostly provided by Khalil Lee, tripling and scoring in the first frame and hitting his fourteenth home run of the season in the sixth.
Khalil Lee 2-3 2R, 3b, HR, BB, SB (19)
Cody Nesbit 2 IP 2 H 0 R 0 ER 0 BB 3 K 31p/22k 0-3 GO-FO
Emmanuel Rivera 0-3 RBI, HBP
Michael Gigliotti 0-4 K
Idaho Falls Chukars 6 Great Falls Voyagers 3
The Chukars won a back and forth game after All Star Janser Lara left with a decent night on the mound. The hard throwing Dominican righty worked five and two-third innings, striking out four and giving up one run on two hits and four walks allowed.
Once he left the game the offenses got rolling with Idaho Falls grabbing three runs in the bottom of the sixth inning on a pair of hits and an error.  The Voyagers bounced back for two runs but Idaho Falls answered those runs with two of their own to earn the 6-3 win.
Newcomer Brewer Hicklen had an rbi triple as part of the fun in that inning in his first Pioneer league game.
Brewer Hicklen 1-3 R, 3b, RBI, BB
Amalani Fukofuka 2-3 2R, Bb, SB (29)
Travis Jones 2-4 2R, 3b, SB (12)
Janser Lara 5.2 IP 2 H 1 R 1 ER 4 BB 4 K 6-6 GO-FO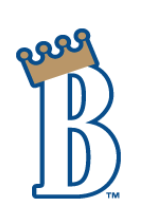 Pulaski Yankees 4 Burlington Royals 2
20-year-old Venezuelan born Andres Sotillet made his first Appalachian start on Friday. After struggling in the Pioneer League and then finding his footing in Arizona Sotillet had a mixed start in this one. Earning just one strikeout the right-handed pitcher had to work around seven hits including four that went for extra bases leaving him able to only avoid so much damage, allowing four runs on the night.
The four runs were enough for the Yankees to take the win as their pitching limited the Royals to two runs thanks in part to 12 strikeouts.
Cal Jones 1-4 R, 3K
Sebastian Rivero 2-4 1-1 CS/Att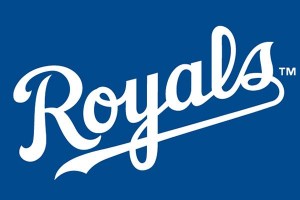 AZL Rangers 6 AZL Royals 0
The Royals couldn't connect on an extra base hit in nine innings and mounted just five singles in a shutout loss.
Nick Pratto 1-3 BB
MJ Melendez 2-4

DSL Marlins 1 DSL Royals 0
DSL Marlins 5 DSL Royals 0
The Royals were shutout in a pair of games against the Marlins while ruining a pair of shutout starts and going a combined 0 for 14 with runners in scoring position.