Royals affiliates went 3-4 on Thursday.
HR Roll Call: Angelo Castellano (8), Reed Rohlman (2)
BPKC Hitter of the Day: Julio Gonzalez 4-5, R, 2b, 3b, 6 RBI
BPKC Pitcher of the Day: Garrett Davila 6 IP, 1 H, 0 R, 0 ER, 2 BB, 4 K, HBP, 10-2 GO-FO, 83p/49k
Oklahoma City Dodgers 4, Omaha Storm Chasers 3 
The Chasers built an early lead only to watch it slip away in the fourth of five games with the Dodgers. Back to back second inning doubles by Bubba Starling and Frank Schwindel led to two runs in the second to give Omaha a 2-1 lead. In the third inning, Raul Mondesi doubled, stole third and scored on Jorge Soler's ground out.
The Dodgers answered with two runs in the fourth off starter Andre Machado, hitting a solo home run and getting an Alex Verdugo RBI single to tie the game up. A walk and a pair of singles off Mark Peterson gave the Dodgers a lead. The Chasers would get at least one hitter on base in every inning from the fifth onward, but they were unable to push another run across.
Raul Mondesi 3-5, R, 2b, 3b, SB (20)
Paulo Orlando 1-3, BB
Frank Schwindel 1-4, R, 2b
Bubba Starling 1-2, R, 2b, RBI
Midland RockHounds 6, NW Arkansas Naturals 0
The Naturals were shut out by Heath Fillmyer and company on Thursday night. The A's righty worked seven innings scoreless, working around four singles and earning 12 Naturals groundouts in the process. While their starter was keeping the ball on the ground, Josh Staumont gave up five runs on seven hits and three walks in just 4.2 innings to take another loss.
Josh Staumont 4.2 IP, 7 H, 5 ER, 3 BB, 5 K, 3-2 GO-FO, 92p/53k
Yunior Marte 1.1 IP, 0 H, 0 R, 0 ER, 1 BB, 2K, 23p/13k
Ryan O'Hearn 0-3, BB
Samir Duenez 0-4
Nicky Lopez 1-4
Frederick Keys 9, Wilmington Blue Rocks 2
The Wilmington pitching foursome got roughed up for 16 hits and nine runs in another defeat at the hands of the Keys. Starter Jared Ruxer gave up six hits and five runs in just 1.2 innings. Reliever Franco Terrero gave up three runs in 2.1 innings, putting the Rocks down 8-0 after four.
The Rocks offense was kept off the board until the ninth when Chris DeVito scored on a Wander Franco triple prior to him scoring via Travis Maezes single.
Chris DeVito 3-4, R, 2b
Brandon Downes 0-3, 2K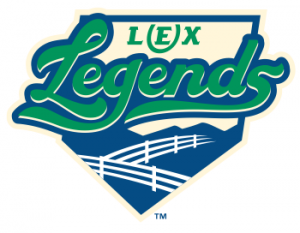 Lexington Legends 9, West Virginia Power 0
A pair of Legends pitchers who have struggled at times in '17 combined to limit West Virginia to just two hits in a convincing win. Lefty starter Garrett Davila worked six shutout innings with just a pair of walks and a single allowed in earning his eighth win of the season.
The offense rewarded Davila with plenty of backing, getting a run in the second on an Angelo Castellano single to drive in Meibrys Viloria. The game stayed at 1-0 until the sixth when Castellano again came through, this time with a three-run home run as part of a four-run inning.
The Legends would continue to pile on, scoring four more runs while reliever Nolan Watson worked the final three innings scoreless to earn his first career save.
Garrett Davila 6 IP, 1 H, 0 R, 0 ER, 2 BB, 4 K, 10-2 GO-FO, 83p/49k
Michael Gigliotti 3-5, R, 2b, RBI, SB/CS
Khalil Lee 2-5, R, 2b, RBI
Gabe Cancel 1-4, R, BB
Idaho Falls Chukars 17, Billings Mustangs 2
The Chukars put up double digit runs for the second night in a row in a romp against the Mustangs. The story of the night besides the runs was the outstanding effort from starter Janser Lara. The fireballing right-handed pitcher that one scout told me has 20 control had it working on this night, retiring the first eight hitters he faced and not allowing a hit until the fourth inning. Working a career best 6.2 innings, Lara would give up just a two-run home run during his outing while striking out six hitters on the night.
While Lara was spinning good baseball, the offense was working over the Billings pitchers with 22 hits and 17 runs as eight different Chukars batters had two or more hits on the night.
Matt Morales 2-6, 2 RBI
Amalani Fukofuka 2-5, 3R
Julio Gonzalez 4-5, R, 2b, 3b, 6 RBI
Princeton Rays 6, Burlington Royals 5
The Royals took a 5-4 lead in the eighth inning on a solo home run by Reed Rohlman, but reliever Yarelmy Garcia gave it up in the bottom of the ninth. In that inning, the first two hitters reached via a double and a sac bunt that the hitter reached on. A fly out where Seuly Matias threw home advanced the runner from first, leaving Burlington's manager to load the bases. A sac fly to center would tie the game before Princeton would walk it off with a single to right.
Seuly Matias 1-4, 2b, 2K
Jeison Guzman 1-4, R, 2b, RBI
Sebastian Rivero 1-4, RBI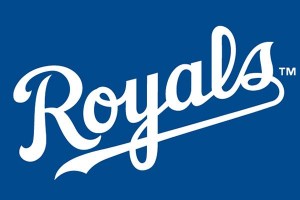 AZL Royals 9, AZL Angels 1
Royals second round pick Evan Steele made his pro debut on Friday working a clean inning on just 12 pitches while striking out all three hitters he faced.
Excellent 1st inn by AZL #Royals LHP Evan Steele. 3 Ks on 12 pitches. FB 89-91, CB 78. 3rd rndr from Chipola.

— Bill Mitchell (@billazbbphotog) August 18, 2017
After Steele left, reliever Randy Acevedo kept the Angels hitless until the seventh inning before giving up a pair of hits and a run in that inning. Despite that run, the offense had already given Acevedo and company a big lead with a four-run frame after single runs in the first and third before capping the scoring with a three-run eighth inning. All nine hitters reached base at least once while Tyler James had two hits and two walks while scoring three runs on the night.
MJ Melendez 2-5, R, 2 RBI, 3K
Nick Pratto 1-4, R, RBI, 3K
Evan Steele 1 IP, 0 H, 0 R, 0 BB, 3 K