A good day for the affiliates on Friday going 5-1.
HR Roll Call Paulo Orlando (2), Mauricio Ramos (10), Khalil Lee (15), Manny Olloque (6), Seuly Matias (6), Parker Morin (2)
BPKC Hitter of the Day Khalil Lee 4-5 3R, HR, 2-2b, 5 RBI

BPKC Pitcher of the Day Sal Biasi 5 IP 0 H 0 R 0 Bb 7 K 7-1 Go-FO
Omaha Storm Chasers 10 Oklahoma City Dodgers 1
The Chasers offense assured the team of a fourth win in five games versus the Dodgers Triple-A squad. All nine members of the lineup had at least one hit as the Chasers pounded out 17 on the night including six members with multiple hits. The hits combined with three walks led to 10 runs while the offense three pitchers limited the Dodgers to just one run on seven hits.
Outfielder Paulo Orlando got the scoring started in the first with a three run home run to bring in Ramon Torres and Raul Mondesi. The Chasers would add three more multiple run innings with Mondesi and Orlando capping the scoring on a Frank Schwindel single in the eighth.
Raul Mondesi 3-5 2R, 2b, 3b
Paulo Orlando 2-4 3R, 2b, HR, 3 RBI
Ramon Torres 2-5 R
Jorge Soler 1-5 R, 2b, RBI
Hunter Dozier 2-3 R, 2b, 2BB
Kevin Lenik 3 IP 0 H 0 R 0 BB 2 K
NW Arkansas Naturals 4 Frisco RoughRiders 0
The Naturals got a first inning grand slam from Mauricio Ramos and some assistance Frisco and their inability to cash in on opportunities. First inning singles from Humberto Arteaga, Samir Duenez, and Ryan O'Hearn came in front of the Ramos blast. From there starter Foster Griffin struggled with his control with five walks in five and two-third innings but kept Frisco off the board with just four hits allowed.
Reliever Tim Hill worked the final three and one-third innings scoreless with just a hit and walk allowed while striking out three. Combined the two pitchers limited Frisco to 0 for 8 with runners in scoring position while the Naturals added just three hits after the first inning.
Samir Duenez 1-4 R
Ryan O'Hearn 1-4 R
Nicky Lopez 1-4
Foster Griffin 5.2 IP 4 H 0 R 0 ER 5 BB 3 K 7-2 GO-FO 90p/49k

Lexington Legends 14 Asheville Tourists 3
After back to back nine run games the Legends offense took up another notch, scoring fourteen runs on 22 hits. Outfielder Khalil Lee and Meibrys Viloria paced the offense with Lee driving in five and Viloria knocking in four while both collecting four hits along the way.
The Legends pitching staff kept the Rockies Low-A squad off the board until the eighth inning as starter Ofreidy Gomez worked seven shutout innings before turning the game over to the bullpen.
Khalil Lee 4-5 3R, HR, 2-2b, 5 RBI
Meibrys Viloria 4-5 2R, 2b, 4 RBI
Michael Gigliotti 3-6 R, 2b, RBI
Vance Vizcaino 3-3 4R, 3BB
Ofreidy Gomez 7 IP 7 H 0 R 0 ER 0 BB 3 K 75p/52k 11-3 GO-FO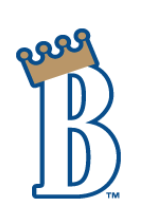 Burlington Royals 3 Princeton Rays 1
The Royals kept the Rays off the bases which led to a quick victory on Friday. Starter JC Cloney gave up a run on three hits in his three innings before turning things over to a shutdown bullpen. The run Cloney gave up was countered by a two-run single from Oliver Nunez in the second and a solo home run by Seuly Matias in the third inning.
After Cloney left Sal Biasi came in and was perfect four five innings, striking out seven while the only base runner that Burlington gave up while Biasi was in was via a Jeison Guzman error. Closer Tyler Zuber gave up a single in the ninth but struck out the final two hitters he faced to close the game in just 2 hours and 3 minutes.
Seuly Matias 1-5 HR
Jeison Guzman 1-3 BB
Sal Biasi 5 IP 0 H 0 R 0 Bb 7 K 7-1 Go-FO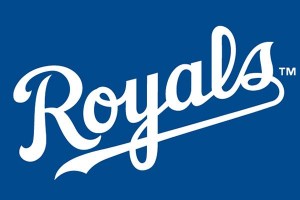 AZL Padres2 6 AZL Royals 4
The Royals defense let a 4-3 lead slip away and lead to a defeat. A three-run home run by Parker Morin in the sixth inning gave the Royals that one run lead but a throwing error by Cristian Perez in the seventh gave the Padres2 the lead back. Then in the ninth, another throwing error, this one by Tyler James, plated another Padres2 run to give them a two run lead and eventual win.
MJ Melendez 0-1 R, 3 BB
Nick Pratto 2-4 R
Marlin Willis 4 IP 6 H 3 R 3 ER 0 BB 3 K 5-3 GO-FO

DSL Royals 2 DSL A's 1
Starter Adriam Castillo continued his solid run of pitching, limiting the A's to five hits in five shutout innings. The right-handed starter lowered his ERA to 0.85 ERA on the season while keeping his WHIP at just 0.71 for the season.
A bases loaded walk to Kember Nacero in the fifth and a rbi double by Brayant Aponte in the sixth provided the Royals all the offense that they would need.
Adriam Castillo 5 IP 5 H 0 R 0 ER 1 BB 4 K 6-2 GO-FO
Kember Nacero 0-3 RBI, BB