The affiliates went just 2-6 despite a pair of big days on offense for Burlington and Wilmington.
HR Roll Call: Ryan O'Hearn (20), Chris DeVito (20), Brandon Downes (13), John Brontsema (5), Jake Wakamatsu (3), Cal Jones (4), Oliver Nunez (2), Isaiah Smith (2)
BPKC Hitters of the Day:
Oliver Nunez 4-6 2R, HR, 2b, 3b, 3 RBI
Chris DeVito 4-4 2R, HR, 2-2b, 5 RBI, BB
BPKC Pitcher of the Day: Andres Machado 6.2 IP 2 H 2 R 2 ER 1 BB 10 K 5-1 GO-FO 97p/65k
Burlington Royals 13 Bluefield Blue Jays 3
It was quite the night offensively for the Royals with no one having a bigger night than infielder Oliver Nunez. The 22-year old with strong on base skills led off the first inning with a ground out, but that didn't stop Burlington from busting out with a four run inning. In that frame Cal Jones got the party started with a solo home run before Sebastian Rivera doubled in a pair and Benji Cash brought home the fellow catcher with a single all before Nunez grounded out for the second time in the same inning.
After Cal Jones manufactured a run with a single, a stolen base and scoring on a sac fly in the second inning, Nunez got things going for him in the third. The infielder doubled in Jose Sanchez as part of a three run inning, singled in the fifth and tripled in a run in the seventh. With the game well in hand at 12-3 in the ninth only one hit was left for Nunez but it seemed unlikely for a hitter with just three career home runs that he would get what he needed. Despite that fact, Nunez jumped on a 1-1 pitch from right-handed reliever Jonathan Cheshire, knocking it over the right field fence to complete the cycle.
Oliver Nunez 4-6 2R, HR, 2b, 3b, 3 RBI
Jeison Guzman 1-4 R, BB
Cal Jones 2-6 R, HR, SB (8)
Dan Tillo 5 IP 7 H 3 R 3 ER 1 BB 3 K 9-0 GO-FO 76p/52k
Wilmington Blue Rocks 8 Frederick Keys 3
After a huge first half in Lexington Chris DeVito has slowed down some with the bat since arriving in Wilmington, but the Girth Quake and his teammates had it going on this night.
Things were rolling from the first inning on for DeVito, connecting on an 0-1 pitch and driving it out the opposite way to give the Rocks a 3-0 lead. Solo home runs by John Brontsema in the second and Brandon Downes in the third pushed the lead to 5-0 for Wilmington before DeVito singled and scored in front of a Wander Franco double that pushed the lead to 6-0.
With the lead at 6-1 in the fifth, DeVito capped Wilmington's run scoring with a two run double to push the lead out to 8-1. While the Rocks were done scoring DeVito wasn't done getting on base, walking in the seventh and doubling in the ninth as part of the 8-3 win.
Chris DeVito 4-4 2R, HR, 2-2b, 5 RBI, BB
John Brontsema 3-5 HR
Brandon Downes 3-4 3R, HR, BB
Scott Blewett 8 IP 5 H 3 R 3 ER 0 BB 3 K HR 107p/75k 15-3 GO-FO
Round Rock Express 2 Omaha Storm Chasers 1
The Chasers received an excellent pitching performance but the offense couldn't match the effort, losing in a one run game. Starter Andres Machado struck out double digit hitters for the second time this year while giving up just two hits on the night. Unfortunately, both hits resulted in runs after the Venezuelan pitcher gave up a solo home run to slugger Willie Calhoun in the first inning and a run scoring single in the third frame. From that spot, though Machado found a groove, retiring the final 12 hitters he faced while striking out 10 on the night.
The Chasers scored on a wild pitch in the sixth inning but failed to take advantage of runners in the eighth or ninth, hitting into double plays in both frames to drop the game.
Ramon Torres 1-4
Paulo Orlando 2-4
Frank Schwindel 1-4
Hunter Dozier 0-3
Eric Stout 1.1 IP 0 H 0 R 0 BB 1 K 15p/10k
Andres Machado 6.2 IP 2 H 2 R 2 ER 1 BB 10 K 5-1 GO-FO 97p/65k
Springfield Cardinals 7 NW Arkansas Naturals 3
The Naturals fell behind 5-0 after just two innings and couldn't dig out of the hole, falling to the Cardinals Double-A squad for the sixth straight time and twelfth time in the last thirteen games played between the two teams.
Despite the loss, Ryan O'Hearn connected on his 20th home run of the season, giving the slugger three straight 20 home run season. Also of note, Yunior Marte pushed his scoreless streak to 11 innings and six straight appearances while striking out four in two and two-third innings.
Samir Duenez 1-4
Ryan O'Hearn 1-4 HR
Donnie Dewees 1-3 RBI, BB
Yunior Marte 2.2 IP 0 H 0 R 0 ER 1 BB 4 K 3-2 GO-FO 41p/26k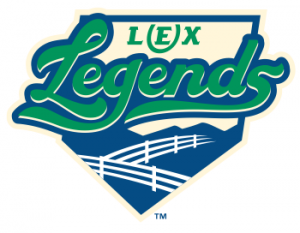 Rome Braves 5 Lexington Legends 1
Good pitching often beats good hitting, and that is what happened again on Tuesday night as the league's best pitching squad limited the league's second best offense. Three Rome pitchers combined to limit Lexington to just five hits while striking out ten hitters.
Lexington's starter Nolan Watson couldn't match that effort, giving up 10 hits in just six innings of work while allowing four runs in that time to fall to 1-12 this season.
Khalil Lee 2-4 CS (18)
Vance Vizcaino 1-3
Emmanuel Rivera 1-4 R
Michael Gigliotti 0-4 2K
Grand Junction Rockies 8 Idaho Falls Chukars 7
The Chukars built a 7-4 lead after their half of the sixth inning only to watch it slip away late.
The Rockies scored a pair in the sixth off reliever Christopher Marte before getting a run in the eighth to tie it up off him. The Chukars went down in order in their half of the ninth before Casey Golden homered in the ninth off Marte to walk it off.
Brewer Hicklen 1-5 R, 2K
Amalani Fukofuka 0-4 RBI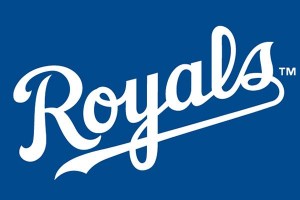 AZL Padres2 19 AZL Royals 6
After starter Andy Ferguson left with an injury, five Royals pitchers gave up 20 hits, walked 10 batters and allowed 19 Padres2 runs in a rout. On the flip side, the Royals hitters connected on just six hits in the lopsided loss.
MJ Melendez 0-3 R, 2 BB
Nick Pratto 0-3 R, 2 BB

DSL Astros Blue 8 DSL Royals 3
The Royals squad outhit the Astros Blue seven hits to six, but the pitching staff gave 12 free passes, leading to the five run defeat.
Braulio Nunez 0.1 IP 0 H 3 R 3 ER 5 BB
Kember Nacero 2-4 2K
Wednesday Probables
NW Arkansas Josh Staumont 4-11 6.37 ERA
Wilmington Jace Vines 12-6 3.30 ERA
Lexington Ofreidy Gomez 6-11 5.44 ERA
Idaho Falls Dillon Drabble 1-2 3.44 ERA
Burlington TBD
Arizona Evan Steele 0-1 0.00 ERA