Royals affiliates split the day going 4-4 on Wednesday.
HR Roll Call: Roman Collins (8), Travis Maezes (6), Robby Rinn (6), Cristian Perez (1)
BPKC Hitter of the Day: Samir Duenez 2-3 2b, 2 RBI, BB
BPKC Pitcher of the Day: Josh Staumont 7 Ip 0 H 0 R 0 ER 5 BB 8 K HBP 100p/54k 6-5 GO-FO
NW Arkansas Naturals 5 Springfield Cardinals 1
Despite a tough season, starter Josh Staumont had things working pretty well on Wednesday. The hard throwing pitcher struggled with his control, as usual, hitting the zone with just 54 of 100 pitches and walking five hitters and hitting another, but still working through seven innings. Despite those base runners, Staumont didn't allow a hit on the night while giving up just a first inning run after a leadoff walk, a hit batsman and a sac fly. In addition to no-hitting Springfield, he struck out eight hitters, his highest total since a May 18th start with the Chasers.
The Naturals offense backed up Staumont with five runs getting a pair of RBI hits from Samir Duenez in the process.
Samir Duenez 2-3 2b, 2 RBI, BB
Donnie Dewees 1-5 R
Anderson Miller 1-4 R
Josh Staumont 7 Ip 0 H 0 R 0 ER 5 BB 8 K HBP 100p/54k 6-5 GO-FO
Frederick Keys 5 Wilmington Blue Rocks 4
A pair of Rocks two run home runs put them in a good spot, but starter Jace Vines couldn't make them stand up with reliever Franco Terrero.
Up 4-3 after five innings Vines gave up a double and a single to start the sixth. Manager Jamie Quirk turned to Terrero but the reliever couldn't get out of the jam, allowing a double and a single that brought in both base runners to put Wilmington behind 5-4. After giving up the lead, the Rocks went hitless to drop the game.
Brandon Downes 1-3 BB
Chris DeVito 0-3 BB
Jace Vines 5 IP 9 H 5 R 5 ER 2 BB 2 K 7-4 GO-FO 78p/50k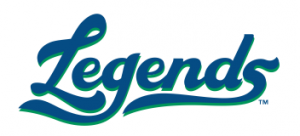 Lexington Legends 2 Rome Braves 1
The Legends matched Rome's quality pitching with a solid outing by starter Ofreidy Gomez. The Dominican right-hander allowed just four hits in his six and two-third innings, hammering the zone with 58 strikes on 88 pitches. Tossing up five scoreless innings to start his outing to match Rome starter Tucker Davidson the Royals 22-year old pitcher gave up just one run.
That one run came in the sixth on a two out double allowing Gomez's only walk on the night to come around to score. That run tied the game, but that didn't last long as Emmanuel Rivera came home on a Manny Olloque single just one inning later. After Gomez retired two in the seventh and gave up a single reliever Matt Wynne came in and worked two and one-third innings scoreless to earn the save for Lexington.
Ofreidy Gomez 6.2 IP 4 H 1 R 1 ER 1 BB 6 K 12-2 GO-FO 88p/58k
Emmanuel Rivera 1-4 R
Gabe Cancel 0-4
Khalil Lee 0-4 2k
Ogden Raptors 13 Idaho Falls Chukars 8
The Chukars first two pitchers on the night struggled to limit Ogden's offense on this night, giving up 15 hits and 13 runs. Starter Dillon Drabble gave up 10 hits in five and two-third innings while allowing 10 runs (7 ER) in that time.
The Chukars offense had twelve hits and six walks of their own but left 10 runners on base in falling short with eight runs of their own.
Travis Jones 2-4 2R
Matt Morales 3-5 R, 3b, RBI
Brewer Hicklen 1-4 R, BB
Princeton Rays 12 Burlington Royals 1
The Royals starter and first reliever on the mound got significantly roughed up by the Rays on this night, allowing 17 hits and 12 runs in six innings. The Royals gave up nine extra base hits among the 20 hits allowed on the night including seven doubles, going 8 for 21 with runners in scoring position.
While the Rays were rocking Royals pitching the home squad was connecting on just one extra base hit while scoring just one run on the night.
Seuly Matias 2-4
Sebastian Rivera 2-4 R
Jeison Guzman 2-4 2K
AZL Royals 5 AZL Brewers 3
The Royals gave up a couple runs early but came on strong late to earn a win. Trailing 2-0 into the fifth, shortstop Cristian Perez connected on his first home run of the season to tie it up. The Royals scored again in the sixth with a leadoff double Jose Caraballo and coming in on a double play to take the lead. Runs in the seventh and the eighth innings pushed the lead up to 5-2 all while Randy Acevedo was spinning the final six innings with just one run allowed on the night to earn the win.
Randy Acevedo 6 IP 5 H 1 R 1 ER 2 BB 2 K
Evan Steele 1.1 IP 2 H 2 R 1 ER 1 Bb 2 K 3-0 GO-FO
Isaiah Henry 3-4 2R, SB
Cristian Perez 1-4 HR, 2 RBI
Game 1 DSL Dodgers1 7 DSL Royals 4
Game 2 DSL Royals 3 DSL Dodgers1 2
The Royals split a doubleheader with the Dodgers, getting quality relief work over the final three innings by Wilmer Jimenez. The Royals used those three innings to tie the game, getting a triple by Rubendy Jaquez to leadoff the sixth and scoring on a sac fly before walking off the game in the seventh on a sac fly by Kember Nacero.
In the first game, the Royals lost a two run lead after three innings when the Dodgers plated four runs with the help of three walks and a hit batter prior to a pair of doubles. The Royals kept answering with single run innings while the Dodgers plated another three runs.
Game 1 Boxscore
Game 2 Boxscore
Wilmer Jimenez 3 IP 0 H 0 R 0 ER 1 BB 6 K 3-0 GO-FO
Kember Nacero 0-2 RBI
Rubendy Jacquez 4-7 R, 3b, RBI