The Royals affiliates went 2-5 on Thursday.
HR Roll Call: Ryan O'Hearn (21), Dennicher Carrasco (10)
BPKC Hitter of the Day: Ryan O'Hearn 2-3 HR, 3 RBI, BB
BPKC Pitcher of the Day: Anthony Bender 6 IP 4 H 0 R 0 ER 1 BB 6 K 4-6 GO-FO 80p/54k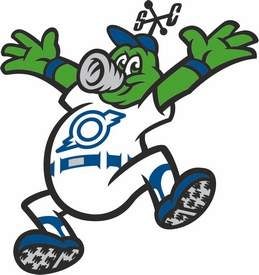 Oklahoma City Dodgers 9 Omaha Storm Chasers 1
The Chasers didn't have much going for them on this night. The offensive squad went 1 for 11 with runners in scoring position while collecting just six hits as they dropped their third straight game.
Raul Mondesi 2-4 2b
Cam Gallagher 1-3 RBI
Ramon Torres 0-4 BB
Kevin Lenik 1 IP 2 H 0 R 0 ER 0 BB 2 K 26p/18k
NW Arkansas Naturals 4 Springfield Cardinals 2
Lefty Emilio Ogando gave the Double-A squad a fifth quality start in his last six opportunities at that level. The lefty worked seven innings while allowing just four hits, working the first four and two-thirds hitless until giving up a solo home run to Jacob Wilson. Despite that home run, Ogando continued his solid work to earn his ninth win for NW Arkansas and tenth overall.
The win was earned thanks to a four run third inning by the Naturals which featured an RBI single by Samir Duenez and a three run home run by Ryan O'Hearn.
Samir Duenez 1-4 R, RBI
Ryan O'Hearn 2-3 HR, 3 RBI, BB
Emilio Ogando 7 IP 4 H 1 R 1 ER 1 BB 4 K
Frederick Keys 5 Wilmington Blue Rocks 3
The Rocks lost a close game after Frederick plated a pair of runs in the seventh on a two out hit off reliever Justin Camp. The lefty uncorked a wild pitch earlier in the inning to push the two runners into scoring position prior to giving up the hit that scored two runs.
The Rocks pushed a runner into scoring position in each of the next two innings but failed to score in both to drop the game.
Brandon Downes 1-3 R, BB

Lexington Legends 4 Rome Braves 0
Legends pitching kept the Braves Low-A squad at bay for the second night in a row to win the three game series.
Starter Anthony Bender hit the zone with 54 strikes on 80 pitches while striking out six hitters against just four hits and a walk. The righty worked around runners in scoring position in three of the six innings, only being forced to get more than one out in just the sixth though.
Reliever Arnaldo Hernandez dominated after Bender with three perfect innings to earn the save while the offense plated four runs with Gabe Cancel scoring two and driving in another.
Khalil Lee 0-3 R, BB
Michael Gigliotti 1-4
Emmanuel Rivera 1-4
Gabe Cancel 2-4 2R, RBI
Anthony Bender 6 IP 4 H 0 R 0 ER 1 BB 6 K 4-6 GO-FO 80p/54k
Ogden Raptors 13 Idaho Falls Chukars 6
A rough night for Janser Lara as the hard throwing starter gave up three home runs in the first inning. Those three long balls were part of the thirteen hits allowed in a nine run performance (6 ER). The one small bright spot for Lara was that he didn't walk a hitter for just the second time in 22 minor league appearances.
Matt Morales 2-4 R, 2b, BB
Travis Jones 1-5 R, RBI
Janser Lara 5.2 IP 13 H 9 R 6 ER 0 BB 5 K 3 HR HBP WP 7-2 GO-FO
Princeton Rays 3 Burlington Royals 2
A pair of errors led to two Rays runs and a defeat of the Royals. A second inning error by Reed Rohlman pushed a runner to third base which led to a second run in the frame despite a double play that could've helped starter Sal Biasi get out of the inning later.
After the Royals had tied the game the Rays got the eventual winning run in the eighth after Jeison Guzman made a throwing error on a possible force out.
A pair of walks in the ninth put the tying run in scoring position for Burlington but a Jose Marquez ground out ended the night.
Sebastian Rivera 2-4 R
Seuly Matias 0-4
Jeison Guzman 1-3 BB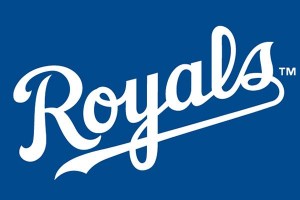 DSL Dodgers1 9 DSL Royals 0
Starter Adriam Castillo didn't have much control for the strikezone in a short outing, walking four hitters and allowing three hits in a seven run outing. The offense collected just three hits and three walks in getting shutout.
Adriam Castillo 2.1 IP 3 H 7 R 7 ER 4 BB 2 K
Kember Nacero 0-2 2BB