A good Friday for the Royals affiliates with five wins in seven games.
HR Roll Call: Mauricio Ramos (11), Chris DeVito (21), Matt Morales (1), Cal Jones (5), Reynin Reynoso (1)
BPKC Hitter of the Day: Robby Rinn 4-5, R, 2-2b, RBI
BPKC Pitcher of the Day: Cristian Castillo 7 IP, 5 H, 1 R, 0 ER, 2 BB, 6 K, 5-5 GO-FO, 104p/67k
NW Arkansas Naturals 4, Springfield Cardinals 1
Three Naturals pitchers limited Springfield to one run while the offense did enough in a pair of innings to earn the series win.
Starter Corey Ray navigated nine baserunners in 4.2 innings; allowing just a run in the fourth before turning things to the pen. That run was countered though with two runs by the Naturals in their half of the fourth, getting a home run by Mauricio Ramos and a run on a balk that brought home Nicky Lopez.
From there, the NW Arkansas bullpen allowed just two hitters to reach base in the final 4.1 innings. Meanwhile, a pair of doubles by Logan Moon and Donnie Dewees led to another two-run inning for the Naturals, which turned out to be plenty of a cushion for Matt Tenuta and Richard Lovelady.
Donnie Dewees 2-4, R, 2b, RBI
Samir Duenez 1-3, BB
Ryan O'Hearn 0-4
Nicky Lopez 2-3, R, BB
Richard Lovelady 1 IP, 0 H, 0 R, 0 ER, 0 BB, 2 K, 12p/9k
Wilmington Blue Rocks 3, Salem Red Sox 1
The Rocks starter Cristian Castillo had a quality start for the first time in nearly a month and the offense provided a late, clutch home run to win a pitching duel over the Red Sox affiliate.
Making his 25th start of the season, Castillo worked seven innings, allowing five hits, a pair of walks and striking out six while controlling the zone with 67 strikes on 104 pitches. The one run allowed was on a pair of errors in the second but quickly evened up in the next inning by Brandon Downes and his RBI single.
The game stayed tied at one until the eighth. Chris DeVito blasted an absolute no doubt 393-foot bomb to right to give the Rocks the lead and the eventual win.
Chris DeVito 2-4, HR, 2 RBI
Brandon Downes 3-3, R, RBI, BB
Cristian Castillo 7 IP, 5 H, 1 R, 0 ER, 2 BB, 6 K, 5-5 GO-FO, 104p/67k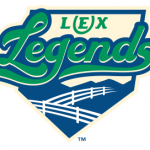 Lexington Legends 12, Asheville Tourists 11
The Legends outslugged Asheville, building a big lead at the expense of a local legend then hanging on late for the victory.
Kansas local boy Riley Pint failed to retire a hitter in the first inning, allowing six hits and walking three while Lexington piled up nine runs. Leadoff man Michael Gigliotti had two hits in the inning, doubling to get the party started, then collecting a single and an RBI later in the frame.
The Legends had to keep tacking on runs, scoring in three different innings but barely hanging on as their starter gave up seven runs and the bullpen got touched up for four more.
Michael Gigliotti 2-5, R, 2b, RBI, BB
Khalil Lee 1-4, R, BB
Emmanuel Rivera 3-4, 3R, 3 RBI
Gabe Cancel 2-5, R, 2b, 2 RBI
Gerson Garabito 5.1 IP, 7 H, 7 R, 7 ER, 1 BB, 3 K, 88p/58k, 7-5 GO-FO
Ogden Raptors 9, Idaho Falls Chukars 6 F/10
The Chukars bullpen let a lead slip away versus the Raptors. The offense took a 6-5 lead when Matt Morales connected on his first home run in the seventh.
From that point, the Chukars offense went scoreless and Ogden scored on a sac fly in the ninth to push the game to extras. Once in extra innings, the Raptors Luis Paz connected on a three-run home run to push the game well out of reach.
Matt Morales 2-5, 2R, HR, RBI
Brewer Hicklen 2-4, R, 2-2b, RBI, BB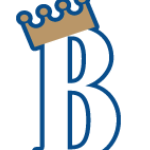 Burlington Royals 6, Princeton Rays 5
Speedster Cal Jones has been muscling up as of late for the Royals, connecting on three home runs in his last five games. His latest home run was a two-run job to left-center in the seventh to give the Royals a lead they wouldn't relinquish.
Seuly Matias 2-3, R, 2-2b, 2 RBI, BB
Dennicher Carrasco 3-4, 2-2b, 2 RBI
Cal Jones 1-4, HR, 2 RBI

AZL Royals 6, AZL Rangers 2
The Royals plated a pair of runs in the first inning and tacked on another to grab an early 3-0 lead. Those runs were enough thanks to four pitchers limiting the Rangers to two runs.
Lefty Marlin Willis did much of the heavy lifting with five innings of one-run ball, allowing two hits and a walk while earning 12 ground outs in that time.
First baseman Nick Pratto reached base four times with a pair of doubles.
Nick Pratto 3-4, 2-2b, RBI, BB
MJ Melendez 0-5, 3K
Marlin Willis 5 IP, 2 H, 1 R, 1 ER, 1 BB, 2 K, 12-1 GO-FO
DSL Red Sox 7, DSL Royals 4
The Red Sox outslugged the Royals, collecting 15 hits and seven runs in a win.
Reynin Reynoso 1-4, HR,2 RBI
Kember Nacero 3-3, 2R, BB