The Royals affiliates won both games at the upper levels while dropping all three rookie contest.
HR Roll Call Jorge Soler (23), Seuly Matias (7)
BPKC Hitter of the Day: Alfredo Escalera 3-4 R, 2 SB 
BPKC Pitcher of the Day: Josh Staumont 6 Ip 2 H 0 R 0 ER 1 BB 8 K 5-1 GO-FO 95p/57k
Omaha Storm Chasers 3 Nashville Sounds 2 F/13
The Chasers were forced once again to use an A-ball pitcher to make a start for them as the Royals optioned up 2015 4th round pick Jace Vines from Wilmington to help out.
Despite making a large jump in level Vines held his own, sticking to what he does best, generating ground balls. Working six innings of two run ball in that time. A pair of extra base hits led to runs for the Sounds with a triple in the second with a man on base scored their first run and a two out single in the fourth plated another after a leadoff double.
Trailing 2-0, Omaha scored a pair of runs in the sixth on Jorge Soler's 21st Triple-A home run to the tie the game up. That score remained until the thirteenth inning when Hunter Dozier followed Cam Gallagher's one out single with a double to push the pair into scoring position. With Gallagher on third Billy Burns hit a ball that bounced high and forced the second baseman to go to first with it, scoring Cam and giving Omaha a 3-2 lead. Reliever Jake Newberry followed with a perfect inning, his third scoreless frame in a row to earn the win.
Jorge Soler 1-6 HR, 2 RBI
Raul Mondesi 1-5
Ramon Torres 2-5 BB
Hunter Dozier 1-5 2b, BB
Chasers Bullpen (Sam Selman, Kevin Lenik, Jake Newberry) 7 IP 3 H 0 R 0 ER 3 BB 5 K 7-3 GO-FO 137p/88k
Jace Vines 6 IP 6 H 2 R 2 ER 0 BB 3K 9-4 GO-FO 91p/58k
NW Arkansas Naturals 2 Arkansas Travelers 0
After tossing seven innings of no-hit ball in his last, starter Josh Staumont worked six innings shutout ball to even his record to 3-3 for NW Arkansas. Walking just one hitter, Staumont struck out eight hitters while hitting the zone with 57 of 95 pitches. After allowing a pair of first inning singles he retired 16 of the next 17 hitters he would face before turning things over to the bullpen.
The offense took a 2-0 lead in the second inning on an Humberto Arteaga sacrifice fly and a rbi ground out by Nicky Lopez. Those runs would be enough with Staumont and reliever Walker Sheller combining for the shutout.
Nicky Lopez 2-4 RBI
Donnie Dewees 2-4
Ryan O'Hearn 1-4
Josh Staumont 6 Ip 2 H 0 R 0 ER 1 BB 8 K 5-1 GO-FO 95p/57k
Ogden Raptors 7 Idaho Falls Chukars 1
Starter Hunter Capps gave up three first inning runs and Ogden plated four more runs throughout the game to win comfortably over the Royals rookie team. The Chukars offense was limited to just four hits and one run after falling behind. The loss was the fifth in the last six games for Idaho Falls between the two teams and lowered their record to 4-9 on the season against the Dodgers rookie team.
Travis Jones 0-4
Amalani Fukofuka 0-4
Pulaski Yankees 4 Burlington Royals 1
The Royals Seuly Matias hit a solo home run in the seventh but would get no more in a loss to the Yankees. Starter Dan Tillo took the loss after giving up eight hits and four runs (2 ER). The lefty plunked a couple hitters and allowed two singles in giving up a pair of runs in the second before a pair of doubles followed a Jeison Guzman error in the fifth to put the Royals down 4-1. The Burlington offense connected on just two singles after the Matias home run to fail to threaten much at all in the loss.
Seuly Matias 1-4 HR
Jeison Guzman 0-2
Sebastian Rivero 0-4
Dan Tillo 5 IP 8 H 4 R 2 ER 1 BB 5 K 2 HBP 5-0 GO-FO 65p/41k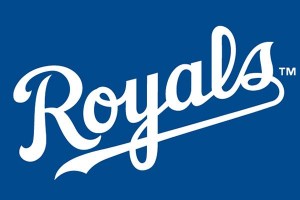 AZL Indians 6 AZL Royals 2
The Royals offense was limited to just four hits in a loss to the Indians rookie league team. Starter Malcolm Van Buren bounced back after a rough start last time out, allowing just one run in four innings with just one hit allowed. That run came in the first inning when the South Carolina native walked a hitter and a plunked two more before giving up a sacrifice fly. From there, he straightened things out some to work four innings with three strikeouts.
Nick Pratto 0-4
MJ Melendez 1-2 HBP, BB
Cristian Perez 2-4 R
Malcolm Van Buren 4 IP 1 H 1 R 1 ER 2 BB 3 K 2-5 GO-FO