It was a rough day for the affiliates, going 4-6 as the teams won just one game in the three doubleheaders that they would play.
HR Roll Call: Brewer Hicklen, (4), Cal Jones (6), Jose Caraballo (4), Nick Pratto (4)
BPKC Hitter of the Day: Nick Pratto 4-6 3R, 2-2b, HR, 3 RBI, BB, CS (4)
BPKC Pitcher of the Day: Sal Biasi 5 IP 4 H 0 R 0 ER 1 BB 6 K 0-6 GO-FO 72p/48k
Omaha Storm Chasers 4 Nashville Sounds 3
A three run third inning that featured five singles gave Omaha an early 3-1 lead. That lead stood up until the seventh inning when the Sounds got a pair of runs off reliever Seth Maness thanks to a pair of walks he inherited from Mark Peterson. From that point, the game stayed tied into extra innings as Maness worked four innings, taking the game into the 11th inning. Prior to him leaving, the Chasers had given him the lead when Hunter Dozier blooped a single over the second baseman's head with two outs to score Ramon Torres.
Lefty Sam Selman would shut the door in the bottom half of the inning on just 11 pitches, striking out the side to secure the save.
Sam Selman 1 IP 0 H 0 R 0 BB 3 K 11p/9k
Ramon Torres 0-4 R, RBI, SB (15)
Frank Schwindel 1-5 RBI
Hunter Dozier 1-5 RBI
Tulsa Drillers 16 NW Arkansas Naturals 0
The Drillers followed their name and drilled the Naturals in this one. Starter Corey Ray took the brunt of it, allowing seven runs in just one and one-third innings, giving up seven hits and two walks in that time. Things didn't get much better for the relief staff as three different pitchers allowed nine more runs on 13 hits as Tulsa compiled 20 hits during the game. The Naturals offense didn't do much on their end either collecting just three hits while getting just one runner into scoring position the entire night.
Same Duenez 0-4
Ryan O'Hearn 1-1 2 BB
Game 1
Down East Wood Ducks 2 Wilmington Blue Rocks 0
Starters Jared Ruxer and Rangers Wes Benjamin matched each other zero for zero until Down East got to Ruxer for a pair of runs in the sixth inning to take a lead and pick up an eventual win. The Rocks had runners in scoring position in the fourth and sixth innings but failed to score in both innings to take the loss.
Game 2
Down East Wood Ducks 4 Wilmington Blue Rocks 2
In the second game, the Rocks got on the board with an RBI single by Chris DeVito in the first inning and an RBI double by Colton Frabasilio in the second. Unfortunately, their bats would go silent from there and a four run Wood Ducks fourth inning would do them in. Starter Cristian Castillo took the loss to fall to 7-12 on the season as the lefty continues to struggle in the season's second half.
Chris DeVito 1-5 RBI, BB
Wander Franco 1-5 2b, BB
Jared Ruxer 5.2 IP 4 H 2 R 2 ER 2 BB 2 K 6-6 GO-FO 93p/62k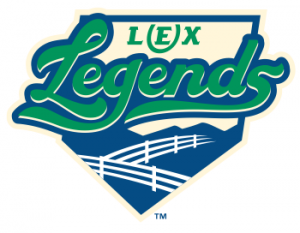 Game 1
Augusta GreenJackets 4 Lexington Legends 0
The Legends went 0 for 5 with runners in scoring position and Augusta didn't fare much better going 0 for 4, but the Giants affiliate hit for power to take down the Legends in game one. Starter Gerson Garabito gave up three solo home runs and the GreenJackets scored another run with help from a Lexington error in the shutout win.
Game 2
Augusta GreenJackets 5 Lexington Legends 3
The second game was similar to the first with the Legends going 0 for with runners in scoring position and the GreenJackets connecting on a pair of long balls to gain the victory. All three runs for Lexington came via outs while Augusta hit a pair of home runs off reliever Collin Snyder to gain control of the game in the middle innings.
Michael Gigliotti 2-5 2b
Emmanuel Rivera 0-6
Khalil Lee 1-6 2b
Gerson Garabito 6 IP 5 H 4 R 3 ER 2 BB 6 K 95p/57k 6-5 GO-FO
Idaho Falls Chukars 6 Grand Junction Rockies 4
Hard throwing Janser Lara gave Idaho Falls a quality start, tossing six innings while allowing five hits and three runs. The Dominican righty struck out seven hitters in those six innings while walking just one hitter. The Chukars offense backed Lara with six runs, scoring two runs in each of the second, third and fourth innings. Included in that outburst was a home run from '17 draftee Brewer Hicklen that traveled a reported 455 feet.
Reliever Andrew Beckwith tossed the final three innings while allowing just one run to earn the save.
Janser Lara 6 IP 5 H 3 R 3 ER 1 BB 7 K 1-5 GO-FO
Brewer Hicklen 1-5 HR
Matt Morales 2-4 R, BB, 4 SB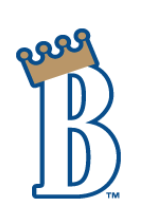 Burlington Royals 5 Bristol Pirates 2
The Royals 11th round pick, Sal Biasi, tossed matched Bristol's starter with five shutout innings before Cal Jones unloaded on his sixth home run of the season to break the scoreless tie. An RBI triple in that same inning by Sebastian Rivero tacked on another run and the Royals scored a pair of insurance runs in the ninth after the Pirates had trimmed the lead to one in the seventh.
Oliver Nunez 2-5 R, RBI
Cal Jones 1-4 HR, 2 RBI
Jeison Guzman 2-3 R, BB
Sal Biasi 5 IP 4 H 0 R 0 ER 1 BB 6 K 0-6 GO-FO 72p/48k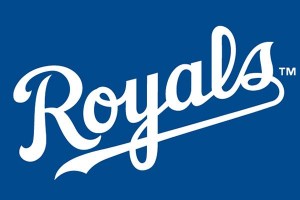 Game 1
AZL Royals 8 AZL Giants 2
Starter Randy Acevedo gave the Arizona squad a complete game, and the bats gave him a win in game one of the doubleheader. Shortstop Cristian Perez, first baseman Nick Pratto, and outfielder Jose Caraballo each had two hits and multiple RBIs with Caraballo connecting on a three run home run as part of a five run fifth inning.
Game 2
AZL Giants 5 AZL Royals 2
After the Royals took a 1-0 lead in the first inning on Nick Pratto's solo home run, pitchers Stephen Greenlees and Bryan Johnson would give that lead away, allowing five runs over the first four innings. Those five runs proved to be enough as the Royals would score just one move after a Pratto double.
Nick Pratto 4-6 3R, 2-2b, HR, 3 RBI, BB, CS (4)
Cristian Perez 2-4 R, 2b, 2 RBI
Randy Acevedo 7 IP 7 H 2 R 2 ER 0 BB 2 K 10-7 GO-FO
Thursday Probables
Omaha – Jake Kalish 2-8 3.14 ERA
NW Arkansas – Foster Griffin 14-7 3.40 ERA
Wilmington – Colin Rodgers 2-6 4.68 ERA
Burlington – Andres Sotillet 3-3 6.02 ERA
Idaho Falls – TBD
AZL Royals – TBD