HR Roll Call: Nick Dini (2), Frank Schwindel (1), Rudy Martin (1)
BPKC Hitter of the Day: Rudy Martin 1-1 2R, HR, SB (9), PO (1), 3BB
BPKC Pitcher of the Day: Yunior Marte 2.1 IP 0 H 0 R 0 ER 1 BB 5 K 0-1 GO-FO 33p/22k
Transactions – Cal Jones (6th Rd 2016) and Janser Lara were promoted to Lexington from extended spring training while Dillon Drabble was moved to the Burlington Royals roster.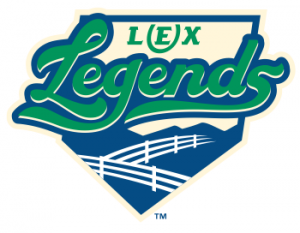 Lexington Legends 6 Augusta Green Jackets 5
The Legends continued their winning ways with a win in the opening of Augusta's new SRP Park. The early season recipe has been to fall behind and then come back with a big inning to take back the lead and the eventual win. That's the recipe and with a pair of mistakes that led to a three-run frame and a 5-1 deficit after five innings. Lexington scored in the sixth on a Seuly Matias RBI single to pull within three runs. One frame later came the big inning with an error helping to load the bags with no outs for the Legends. At that point, Nick Pratto singled in a pair, stole second and advanced to third on a wild pitch that also scored Marten Gasparini to tie the game. A walk of MJ Melendez and an error on a pickoff throw allowed Pratto to score, giving Lexington the lead in the sixth. The pen shut things down over the final four frames with Andrew Beckwith finishing the final one and one-third scoreless to secure his first save of the season.
Nick Pratto: 1-4 R, SB, 2 RBI, BB
Jeison Guzman: 2-4 R, RBI, SB
Seuly Matias: 1-4 RBI, BB, SB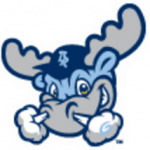 Wilmington Blue Rocks 4 Lynchburg Hillcats 2
The Rocks home opener turned into the Rudy Martin show on Thursday evening for Wilmington. The speedster was on base all night long, took attention each time and showed off a little power. After leading off the game with a walk, Martin was picked off on the second pickoff attempt by starter Zach Plesac, the first time he's been picked off this season. Starter Anthony Bender would work around baserunners most of the night, allowing five hits and a pair of walks in his four innings but yielding just an unearned run in that time. Plesac would no-hit the Rocks for five innings, yielding four walks, including a pair to Rudy Martin who stole his ninth base in the third inning but was left stranded. Trailing 1-0 into the sixth and still without a hit, Martin would jump on a 0-1 pitch, taking it out to right-center for his first home run of the season to knot up the game 1-1. The Rocks took a brief 2-1 lead but Ofreidy Gomez's control got lost, and it was quickly tied at 2-2. With the game tied into the bottom of the eighth, Martin walked for the third time in the game, continuously drew throw after throw to first before advancing first to third on a single by Emmanuel Rivera that drew a throw, allowing Rivera to advance to second. With a pair of runners in scoring position, Chris DeVito would connect on a line drive to right to drive them both in, giving Wilmington a lead that Walker Sheller would secure in the ninth for the win.
Rudy Martin: 1-1 2R, HR, 3 BB, SB (9), PO (1)
Khalil Lee: 0-3 BB, OF Assist
Emmanuel Rivera: 1-4 R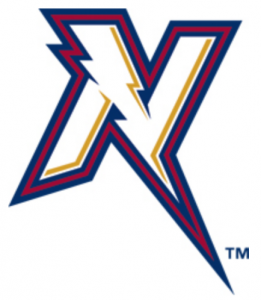 Corpus Christi Hooks 5 NW Arkansas Naturals 2
The Naturals pitching wavered and the bats couldn't push runners around the bases despite 11 hits on the night. Starter Zach Lovvorn could muster just three and two-thirds innings as he nibbled around the zone, walked four, gave up three hits and a pair of runs. That second run had tied the game up after Alfredo Escalera had given the Naturals a 2-1 lead with his two-run double in the top of the fourth inning. Tied at 2-2 NW Arkansas squandered runners on second with no outs in both the fifth and sixth innings before going silent for the rest of the game. Reliever Yunior Marte kept things silent for the next two innings, but Corey Ray couldn't match that effort, quickly giving up a run after facing just three hitters before giving up another run and taking the eventual loss.
Donnie Dewees: 3-4 R
Samir Duenez: 1-4 2b
Nicky Lopez: 2-4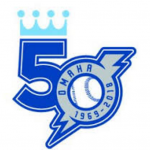 Memphis Redbirds 5 Omaha Storm Chasers 4
Jonathan Dziedzic's defense didn't do him any favors in another loss on Thursday for the Chasers. Errors in both the first and third innings led to runs, with a Tyler Collins error on what should've been the second out without any baserunners opening things up for a three-run inning. The Chasers offense ,which hadn't scored more than two runs in any game coming in, woke up slightly with a pair of solo home runs by Frank Schwindel and Nick Dini in addition to a pair of RBI by Hunter Dozier. That wouldn't be enough after Wily Peralta gave up a run in his inning of work and the Chasers stranded Jack Lopez at second in the ninth after a one-out double.
Ryan O'Hearn: 1-4
Frank Schwindel: 2-4 HR
Hunter Dozier: 1-3 2 RBI