HR Roll Call: Chase Vallo (2), Nick Pratto (2), MJ Melendez (1)

BPKC Hitter of the Day: Rudy Martin 3-5, 3R, 2b, 3b, BB, 5 RBI, 2SB (13)
BPKC Pitcher of the Day: Vance Tatum 2 IP, 1 H, 0 R, 0 ER, 1 BB, 3 K, 0-1 GO-FO, 34p/19k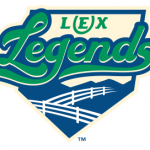 Lexington Legends 10, Hagerstown Suns 7
Lexington came home and got the bats rolling to take game one of their four-game series with the Nationals Low-A squad. The Suns jumped on the board early with four runs in the first frame after starter Collin Snider struggled and the defense didn't value sure outs. An error by first baseman Nick Pratto, and later a fielder's choice in which he probably should've taken the sure out, led the inning last a tad longer than it should have. Lexington answered with four runs of their own in the first as the team exchanged runs for the first three innings before a rbi groundout by Jeison Guzman gave the Legends their first lead. Once ahead they wouldn't relinquish with Nick Pratto blasting a two-run home run the next inning and an error in the seventh inning leading to Travis Jones scoring another run. The Legends bullpen shut the door with Vance Tatum, Carter Hope and Tyler Zuber, combining to toss the final six innings with just one run allowed against 10 strikeouts.

Nick Pratto: 2-4, 2R, HR, 2 RBI
MJ Melendez: 1-3, HR, BB
Travis Jones: 1-2, 2R, RBI, BB, SB (4)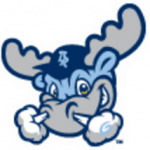 Wilmington Blue Rocks 15, Frederick Keys 4
The Rocks offense, which had struggled mightily to push runs across with men in scoring position, broke through in a big way on Thursday night. Eight of the nine hitters reached base, with the team adding to their league-high walk total by taking nine free passes while connecting on 14 hits to push across 15 runs. Chase Vallot got the offense kick-started with a grand slam in the first as part of a five-run inning. The runs kept coming with three more runs spread out over the second and third inning's before a seven-run fourth put the game well out of reach. In addition to Vallot's blast, he drove in a fifth run with a bases-loaded walk in that fourth before Rudy Martin doubled in three to cap his five RBI night. Starter Gerson Garabito was the recipient of the big offensive game, earning the win despite allowing five walks which equals his career high.
Khalil Lee: 1-2, 2R, 3BB, HBP, SB (4)
Meibrys Viloria: 3-6, 2R, 2-2b, RBI
Gerson Garabito: 5 IP, 4 H, 2 R, 2 ER, 5 BB, 1 K, 4-3 GO-FO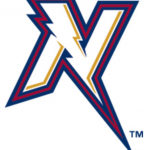 Tulsa Drillers 11 NW, Arkansas Naturals 0
Five singles and a walk versus seventeen hits and six walks is all you have to say about this one. Starter Scott Blewett got knocked around for eight hits, four walks, and six runs in just 2.2 innings in the loss.
Samir Duenez: 1-4
Scott Blewett: 3.2 IP, 8 H, 6 R, 6 ER, 4 BB, 4 K, 80p/48k
Nicky Lopez: 0-4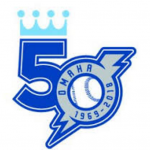 Doubleheader
Memphis Redbirds 6, Omaha Storm Chasers 2
Memphis Redbirds 2, Omaha Storm Chasers 1
Called up from Double-A, Zach Lovvorn got tagged for eight hits and six runs in his first Triple-A start, while the Chasers offense was put on ice over seven innings by Jack Flaherty in the first game of the doubleheader. The Cardinals pitching prospect gave up just two hits while tossing 95 pitches, striking out six. In game two, Salvador Perez made his first rehab appearance for the Chasers, collecting one hit, while again Omaha's offense struggled with just an Humberto Arteaga safety squeeze bunt providing the only run. Starter Andres Machado took the loss when he allowed a two-run home run in the fourth and Omaha failed to score again.
Ryan O'Hearn: 1-2, 2b, BB, 2 RBI
Hunter Dozier: 0-5, R, BB, 3K
Salvador Perez: 1-4, 2 CS on defense
Friday Probables
Omaha – Heath Fillmyer 0-1, 9.00 ERA 1.71 WHIP
NW Arkansas – Emilio Ogando (lhp) 1-1, 7.00 ERA 1.89 WHIP
Wilmington – Arnaldo Hernandez 0-0, 3.00 ERA 1.89 WHIP
Lexington – Dan Tillo (lhp) 0-0, 1.5 ERA 1.15 WHIP