HR Roll Call: None
BPKC Hitter of the Day: Anderson Miller 1-3, 3b, RBI
BPKC Pitcher of the Day: Zach Lovvorn 5.2 IP, 3 H, 3 R, 2 ER, 0 BB, 5 K, 7-4 GO-FO, 76p/44k
Transactions: Walker Sheller promoted to NW Arkansas, Vance Tatum promoted to Wilmington and Josh Mitchell activated from the DL for Lexington.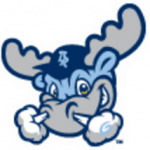 Potomac Nationals 5, Wilmington Blue Rocks 1
The Rocks offense couldn't muster much, getting a leadoff triple by Rudy Martin that resulted in their only run on the night. The Nationals quickly countered with a run in the second frame before adding a second run in the seventh to take the lead. A 1 for 8 effort with runners in scoring position kept Wilmington off the board after the first inning, and three runs off Bryan Brickhouse in the ninth when he struggled to hit the zone, gave Potomac their margin of defeat.
Khalil Lee: 0-3, BB, K, PO
Rudy Martin: 1-3, R, 3b, Sac
Meibrys Viloria: 2-4, 0-1 CS-Att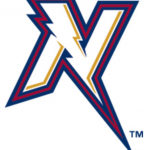 Springfield Cardinal 3, NW Arkansas Naturals 1
It wasn't a great welcome home campaign for Zach Lovvorn who took a tough luck loss on Tuesday. A defensive error by Samir Duenez allowed the Cardinals to get a runner to third with no outs in the fourth inning, resulting in a run on a sacrifice. Two innings later, a hit by pitch came in on a single allowed by Lovvorn which got him lifted with two outs. Reliever Yunior Marte allowed that runner to come around when he gave up a triple to Victor Roache, pushing the Naturals into a 3-1 deficit. The score would remain right there with NW Arkansas dropping their thirteenth consecutive game at Hammons Field.
Samir Duenez: 1-4, 2K
Anderson Miller: 1-3, 3b, RBI
Nicky Lopez: 0-4
Omaha – TBD
NW Arkansas – Scott Blewett 0-2 6.92 ERA 2.00 WHIP
Wilmington – Gerson Garabito 1-1 2.12 ERA 1.00 WHIP
Lexington Gm1 – Garrett Davila 0-1 3.55 ERA 1.82 WHIP
Lexington Gm2 – Collin Snider 1-1 4.91 ERA 1.70 WHIP