HR Roll Call: Frank Schwindel (2), Sebastian Rivero (2), Brewer Hicklen (1) 
BPKC Hitter of the Day: Ramon Torres 3-5 3R, 2b, 3b, 2 RBI, BB
BPKC Pitcher of the Day: Garrett Davila 6 IP 4 H 1 R 1 ER 0 BB 3 K 7-2 GO-FO 61p/39k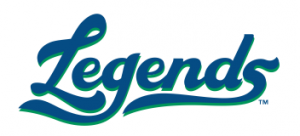 Game 1 Lexington Legends 12 Asheville Tourists 2
Game 2 Asheville Tourists 12 Lexington Legends 2
The Legends jumped all over the Rockies Low-A squad in game one, collecting 12 runs on 14 hits in the seven-inning shortened game. Four different Legends hitters had multi-hit games, including Seuly Matias who registered three RBI. Two of the hotter hitters in the lineup, Nick Pratto and Sebastian Rivero, extended their multi-hit streaks to five and four games with Rivero finishing a triple shy of the cycle. Lefty Garrett Davila was the beneficiary of the offensive output, getting the win with six innings of one run ball.
Game two didn't go quite as well with the Legends defense letting their starter Collin Snider down early before Asheville started to play home run derby. The Asheville club knocked out seven home runs in just six innings, turning the game into the laugher that was game one. Both Rivero and Pratto had their multi-hit streaks broken in game two even though Pratto reached base twice with a hit and a walk.
Nick Pratto: 3-6 2R, 2BB, 2 SB
Seuly Matias: 2-7 R, 2b, 3 RBI
Jeison Guzman: 3-7 R, 2b, 2 RBI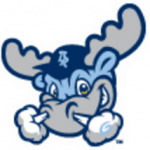 Potomac Nationals 6 Wilmington Blue Rocks 2
For the second straight start, Gerson Garabito struggled mightily with his control, walking five hitters in just three innings which caused a short outing and forced the Wilmington bullpen into early work. The Dominican right-hander walked just 2.2 per nine innings last year, so to say back to back five walk games is a bit out of the norm might be an understatement. Let's hope this isn't a lingering problem from his shoulder troubles last season. Garabito navigated around the first three walks in the first inning of this one, but gave up two runs in the third inning following two more walks, limiting him to just three innings of work. Those two runs evened the game up and the Blue Rocks offense went on hiatus from there, collecting just three hits the rest of the way. With little offense, the Nats four runs off the Wilmington bullpen were more than enough to take a game one win in the series.
Khalil Lee: 1-2 2 RBI, 2BB, SB (6)
DJ Burt: 2-3 R, BB
Gerson Garabito: 3 IP 2 H 2 R 2 ER 5 BB 4 K 1-2 GO-FO 72p/38k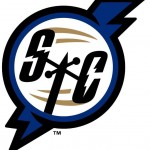 Colorado Spring Sky Sox 13 Omaha Storm Chasers 12
A PCL special broke out in Colorado Springs on Wednesday in the first game of the Chasers series with the Brewers Triple-A affiliate. Starter Andres Machado was roughed up in the light air, giving up ten runs (8 ER) in just three innings as he was knocked around for eleven hits in that time. Fortunately for Machado, his offense got him off the hook for the loss coming back from a 10-3 deficit to tie the game and take an 11-10 lead with the help of a seven-run fourth inning that included a Frank Schwindel three-run home run. A strategic decision in the sixth by manager Brian Poldberg might have cost Omaha the game when he decided to play the infield in during the sixth inning with a runner on third, resulting in a pair of groundballs that may have been flagged by the infield getting through resulting in two runs, the second of which would be the game-deciding run.
Frank Schwindel: 2-5 HR, 4 RBI
Hunter Dozier: 3-4 2R, 2b, 2 RBI, BB
Jason Adam: 2 IP 0 H 0 R 0 ER 1 BB 3 K 1-1 GO-FO 32p/20k
Thursday Probables
Omaha – Heath Fillmyer 1-1 4.85 ERA 1.23 WHIP
NW Arkansas – Scott Blewett 0-2 6.92 ERA 2.00 WHIP
Wilmington – Arnaldo Hernandez 1-0 1.80 ERA 1.53 WHIP
Lexington – Dan Tillo – 0-0 1.96 ERA 0.96 WHIP