HR Roll Call: Ryan O'Hearn (1), Luis Villegas (2), Samir Duenez (3), Brandon Downes (2), Seuly Matias (7), MJ Melendez (3)
BPKC Hitter of the Weekend: Elier Hernandez 7-13 3R, 2-2b, 4 RBI, BB
BPKC Pitcher of the Weekend: Ofreidy Gomez 6 IP 2 H 0 R 0 ER 1 BB 9 K 5-3 GO-FO 85p/56k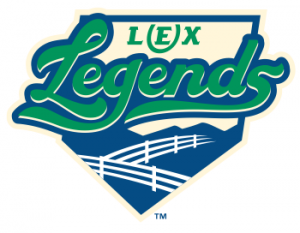 Sunday Lexington Legends 9 West Virginia Power 4
Saturday West Virginia Power 4 Lexington Legends 2
Friday West Virginia Power 6 Lexington Legends 0
The Legends were far too concerned with the umpire's strikezone on Friday night, regularly talking to him after they were caught looking in a fifteen strikeout evening. Starter Dan Tillo was hurt by well-placed groundballs, giving up five runs in four and two-thirds innings while walking four, the lefty will need to miss more bats to succeed at upper levels. Saturday's game saw the Legends limited to just five hits in defeat. In Sunday's series finale the Pirates Low-A affiliate fumbled away multiple opportunities to end the first inning helping Lexington score seven runs in the frame. Starter Nolan Watson was the recipient of the run output to improve his record to 2-1 with a quality start from the former 1st rounder. Top five prospects Seuly Matias (7) and MJ Melendez (3) hit back to back home runs in the fourth inning to put the game away.
Hot – Sebastian Rivero, primarily thought of as a defensive catcher Rivero has hit well in his introduction to Low-A ball with a .344 average over his last ten games prior to Sunday. In addition the average he has also flexed his muscle with a pair of home runs while also just missing one on Saturday, hitting one to the wall. The defense is already strong for the nineteen-year-old and should he prove he can hit then he'll move up the Royals organization charts quite quickly.
Not – 2017 11th round selection Sal Biasi has given up runs in his last three appearances including home runs in his last two. The righty has missed bats with 13 strikeouts in 8.1 innings but seven walks to go with eight hits has yielded far too much damage in the early going.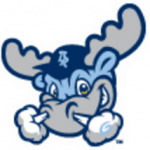 Sunday Wilmington Blue Rocks 3 Winston-Salem Dash 0
Saturday Wilmington Blue Rocks 3 Winston-Salem Dash 1
Friday Winston-Salem Dash 5 Wilmington Blue Rocks 0
The Rocks and Dash swapped pitching performances on Friday and Saturday with three pitchers limiting the Blue Rocks to just four hits on Friday before Jace Vines and company held the Dash to five on Saturday. It was a solid start for Vines, limiting the opponent to just a solo home run over five and two-thirds innings, his second solid outing in a row after a very rough start to his season. On Sunday the Rocks used a three-run blast from Brandon Downes and excellent pitching by Ofreidy Gomez to take the series win. The Dominican born Gomez struckout nine hitters in six innings as he was commanding his curveball and fastball, reaching as high as 95 mph according to the stadium gun. He often misses plenty of bats but with his erratic control, he often doesn't see the results one would expect.
Hot – Emmanuel Rivera, the third baseman has a hit in 11 of 13 games going into Sunday which has raised his average to .280 from .182 following the April 13th game. The Royals #10 prospect in my preseason rankings has played excellent third base defense for the Rocks and is now showing the bat they expected as he takes advantage of the spacious confines of Wilmington's stadium.
Not – Khalil Lee, after a fast start in his first 10 games of the season, the nineteen-year-old has slowed up hitting just .091 in his last ten games. Going into the season strikeouts were a concern for the outfielder but he's dropped his k-rate (down 6%) some while upping his walk rate (20.7%). Turning more contact into production is the next step for Lee.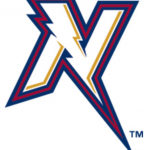 Sunday Tulsa Drillers 3 NW Arkansas Naturals 2
Saturday NW Arkansas Naturals 6 Tulsa Drillers 2
Friday Tulsa Drillers 2 NW Arkansas Naturals 1
The Naturals received quality pitching efforts on both Friday and Saturday against the Dodgers affiliate. Friday's two-run start by Glenn Sparkman was wasted with the offense limited to just one run on three hits. Building innings for Sparkman and getting his legs underneath him should be a big priority as he hasn't broken 100 innings since 2014. Saturday's performance by Foster Griffin was one of his best with the lefty striking out nine hitters over seven innings while yielding just an unearned run. The Naturals backed Griffin with four runs off starter Dennis Santana including three runs scored on the evening by Elier Hernandez. On Sunday the Naturals plated a pair in the first on an Elier Hernandez single but could do no more, going 1 for 8 with runners in scoring position. A two-run double off of starter Zach Lovvorn gave Tulsa a 3-2 advantage in the fourth and would ultimately decide the game. The Royals prospect thought he had k'd hitter Will Smith a pitch earlier and was visibly upset.
Hot – Elier Hernandez, the 2011 signee has got the bat rolling over his past nine games going into Sunday, hitting .382 with six doubles in that time. Last season Hernandez appeared to have it going before a collision in the outfield wiped out his season. It's easy to forget that he still hasn't reached his 24th birthday and shouldn't be given up on by Royals fans.
Not – Alredo Escalera, the 2012 draftee may have maxed out his talent at Double-A. In his third season with the Naturals, Escalera has gotten off to a brutal start, hitting just .120 in his first 14 games with 23 strikeouts in 50 at-bats.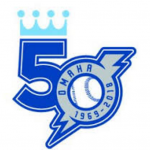 Sunday Colorado Springs 7 Omaha Storm Chasers 3
Saturday Colorado Springs Sky Sox 3 Omaha Storm Chasers 2
Friday Omaha Storm Chasers 6 Colorado Springs Sky Sox 5 F/10
The Chasers won in extra innings on Friday after reliever Brandon Maurer had given up the lead in his inning and two-thirds of work, allowing three runs in that time. Just four hits for Omaha on the night but they made every one of them count and pushed a pair of runs across in the extra inning before Jason Adam shut things down. Saturday the Chasers managed more hits but went just 1 for 5 with runners in scoring position to be limited to just two runs. Starter Jon Dziedzic gave up three runs in the second innings to take the loss, all three were unearned after a leadoff error but the lefty hurt his own cause with a wild pitch that plated one of the runs as well. Forced into a spot start Seth Manness got knocked around for four runs in four and two-thirds innings on eight hits before giving way to Wily Peralta who gave up three runs in just an inning and two-thirds. Reliever Josh Staumont gave up a hit which allowed an inherited run in but struckout five of the other six hitters he faced, giving him 22 K's in 10.1 innings for the season.
Hot – Jason Adam, back with the Royals after injury-plagued seasons with the Twins and Padres the former '10 draftee looks better than ever. Up to 98 mph by multiple reports, Adam is dominating hitters with 22 strikeouts in 15.1 innings against just 12 baserunners allowed in that time.
Not – Brandon Maurer, the move to Triple-A for the reliever was supposed to help him get things corrected but that hasn't happened yet as he's given up eight hits, six walks, and seven runs in just five and two-thirds innings for Omaha.