Commentary
I see quite a bit lately that fans are already tiring of watching Jon Jay, Lucas Duda and a few other veterans while asking to see some young guys in their place. I don't understand that line of thinking as someone who watches the "young guys" every night. Who are you wanting to watch play? Instead of Jon Jay, the best player to play right now is Abraham Almonte, a castoff the Royals nabbed this season so I guess he could be the one they want but hardly a big upside there. The other possible centerfield candidate Bubba Starling is just coming off the disabled list who needs to collect his timing which is something that he's shown very little of when he has been healthy the last three years as evidenced in his .611 career Triple-A OPS. Besides Starling, the only other centerfielder one may want to see play is Donnie Dewees at Double-A NW Arkansas, a 24-year-old that has hit .261/.332/.387 in 148 games at that level, hardly pounding on the door to the bigs. The prospects will get their opportunities, but they need to make a push rather than just be handed the opportunity.
HR Roll Call: Adalberto Mondesi (1), Chase Vallot (3)
BPKC Hitter of the Day: Cam Gallagher 2-3, 2b, 3 RBI, SB (1), SF
BPKC Pitcher of the Day: Jake Newberry 2 IP 2 H 0 R 0 ER 1 BB 4 K 0-1 GO-FO 37p/23k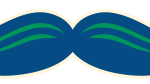 Lexington Legends 7 Columbia Fireflies 6
The Legends struggled against Mets 2017 1st round pick David Peterson for the first five innings of this one before mounting a comeback against the bullpen. The left-hander yielded just two unearned runs on a Seuly Matias routine groundball that got through the second baseman to hand his pen a 4-2 lead. After the Mets farm club tacked on another run to push the advantage to 6-2, Lexington got their bats going in the eighth getting a one out triple by MJ Melendez to get things going. The first run in the rally was pushed across one hitter later on a Sebastian Rivero double to cut the lead to three. A hit by pitch and walk soon followed with a second out, bringing up Jeison Guzman with two down and the bases loaded. The shortstop quickly took the first pitch and hit it deep down the left field line for a double that cleared the bases and gave Lexington a 6-5 lead. Guzman quickly raced home one hitter later on Travis Jones's infield single to give Lexington an insurance run that would come in handy after Columbia scored the next inning before Carter Hope would close things out in the ninth.
Sebastian Rivero: 2-4 R, 2b, RBI, BB
Travis Jones: 3-5 RBI, SB (7), CS (2)
MJ Melendez: 1-5 R, 3b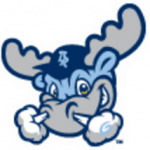 Potomac Nationals 6 Wilmington Blue Rocks 5
A rough third inning did in Gerson Garabito and his teammates on Tuesday night. After a pair of scoreless innings, the Nationals connected on three home runs against the right-hander. The last two followed an error by DJ Burt that should have ended the inning, making it difficult for Garabito to collect himself seeing his control waver once again. Wilmington was held scoreless until the sixth when Brandon Downes singled in Burt and Khalil Lee. With the Rocks bullpen tossing zeroes over the final five innings Wilmington pulled within three in the seventh on Chase Vallot's third home run of the season. In the ninth, a two-out rally for the Rocks came within ninety feet of tying the game after a Khalil Lee two-run triple but Emmanuel Rivera flew out to end the game.
Khalil Lee: 2-5 R, 3b, 2 RBI
Chase Vallot: 1-3 HR, BB
D.J. Burt: 2-3 2R, 2BB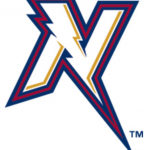 NW Arkansas Naturals 4 Springfield Cardinals 2
The Naturals grabbed an early lead and their pitching staff was able to navigate runners on the bases most of the night to hang on for a win. An Elier Hernandez RBI single in the first inning gave the Naturals an early lead. After starter Scott Blewett avoided a pair of runners in scoring position in the second and allowed a run in the third, the offense came back with three in the third, getting a two-run single by Samir Duenez and another run on a wild pitch to take back the lead. Springfield plated another run in the fourth before Blewett got through the fifth and sixth innings scoreless to end his night with a 4-2 advantage. Reliever Corey Ray faced some heat following a walk and a wild pitch with no out in the seventh but he escaped that jam with a strikeout and a pair of outs before turning things to Jake Newberry. The Naturals closer worked a perfect eighth before a pair of doubles opened his ninth frame. Following a walk to load the bases with no outs the righty got things together, getting a flyout to center and a pair of strikeouts to close out the win with the potential winning run on base.
Donnie Dewees: 2-3 R, 2-2b, BB
Elier Hernandez: 2-4 RBI
Scott Blewett: 6 IP 6 H 2 R 1 ER 3 BB 4 K 4-6 GO-FO 90p/57k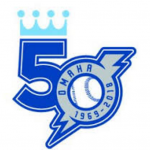 Omaha Storm Chasers 7 Iowa Cubs 4 F/T9 rain
The Chasers offense jumped on the Cubs early before Jason Adam and rain ended the game ahead of schedule to secure the win. Leadoff hitter Adalberto Mondesi jumped on an inside fastball to give Omaha a quick 1-0 lead. The offense plated three more runs in that first with four more hits, getting an RBI single by Frank Schwindel and a two-run double by Cam Gallagher to push the advantage to 4-0. The I-Cubs first three hitters would reach base in their first inning before Heath Fillmyer righted the ship, limiting them to one run. A pair of RBI by Gallagher and Bubba Starling pushed the advantage to 6-1 where it would stay until the Cubs used a passed ball to score a run in the fifth off Fillmyer. Reliever Eric Stout struggled in the seventh, allowing three doubles and two runs before yielding to Adam. The reemerging right-hander walked the first before getting a pop out and freezing a hitter to end the rally in the seventh before tossing a perfect eighth in front of the rain closing out the game in the ninth.
Adalberto Mondesi: 2-5 HR, 2b
Ryan O'Hearn: 3-4 2R, 2-2b, RBI
Heath Fillmyer: 5 IP 4 H 2R 1 ER 3 BB 1 K 6-7 GO-FO 99p/58k
Wednesday Probables
Omaha – TBD
NW Arkansas – Emilio Ogando (lhp) 2-1 6.06 ERA 1.84 WHIP
Wilmington – Arnaldo Hernandez 2-0 1.35 ERA 1.45 WHIP
Lexington – Collin Snider 1-2 6.62 ERA 1.76 WHIP