HR Roll Call: Nick Dini (4), MJ Melendez (5), Cal Jones (2), Ricky Aracena (1)
BPKC Hitter of the Day: MJ Melendez 3-4 2R, HR, 1-2 CS-Att
BPKC Pitcher of the Day: Janser Lara 4 IP 3 H 0 R 0 ER 1 BB 7 K 1-1 GO-FO 64p/40k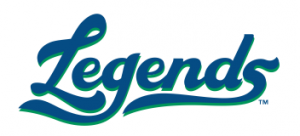 Lexington Legends 4 Greenville Drive 3
The Legends homered their way to a series win over the Red Sox Low-A squad on Tuesday. Starter Andres Sotillet generated groundballs getting nine in five innings but also gave up a single tally in the first three innings after allowing seven hits including a solo home run in the third. Piggyback partner Janser Lara entered in the sixth and kept Greenville's offense static the rest of the way while the Lexington offense powered their way back even. In the seventh Ricky Aracena unloaded on a home run to trim the deficit to one run, it was just Aracena's fourth career home run but a no-doubt shot that landed some 377 feet away and cleared the left field bleachers. An inning later a double by Dennicher Carrasco allowed MJ Melendez to score from first base to tie the game up. In the ninth Lara worked around a pair of hits and a walk with the help of a Melendez caught stealing, sending the game to the home half where he as awarded with a win thanks to the bat of Cal Jones. The Alabama outfielder hitting just .162 tagged a ball to left into the left-field stands to walk the game off for Lexington.
Cal Jones 1-4 HR
Ricky Aracena 1-4 HR
Seuly Matias 0-4 K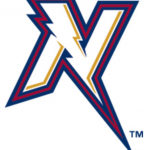 NW Arkansas Naturals 4 Arkansas Travelers 2 F/10
NW Arkansas couldn't continue their team run of 10 hit games going but they did receive some excellent pitching which allowed the offense time to do enough in extras to win the game. Starter Foster Griffin led the way on this night, working around eight hits and a walk while giving up two runs over seven innings. Four of the hits allowed by Griffin came in the seventh when Arkansas got a pair of infield hits in front of a line drive to left to even the game but  Anderson Miller's assist at the plate on the trail runner kept the game even. The Naturals bullpen of Jake Newberry and Luis Vazquez kept the Trevelers off the board from the eighth on, getting six strikeouts over that time. Despite a free runner in the tenth, the Naturals had two runners tossed out trying to advance to third base. With two outs and a runner on second for the third time in the inning catcher, Nick Dini took the game in his own hands walking it off with his first Double-A home run of the season.
Nick Dini 1-4 HR, 2 RBI
Nicky Lopez 2-3 3b
Jake Newberry 2 IP 2 H 0 R 0 ER 1 BB 4 K 1-1 GO-FO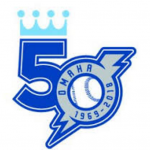 New Orleans Baby Cakes 16 Omaha Storm Chasers 0
A position player pitched in this one, enough said.
Frank Schwindel 1-3 BB
Ryan O'Hearn 1-4
Josh Staumont 1 IP 2 H 1 R 1 ER 1 BB 2 K 1-0 GO-FO 25p/15
Wednesday Probables
NW Arkansas – Zach Lovvorn 1-2 4.85 ERA 1.85 WHIP
Wilmington Gm1 – Jace Vines 1-5 7.08 ERA 1.81 WHIP
Wilmington Gm2 – Anthony Bender 1-1 4.81 ERA 1.85 WHIP