HR Roll Call: none
BPKC Hitter of the Day: Luis Villegas 1-1, 2RBI, BB, SAC
BPKC Pitcher of the Day: Jace Vines 7 IP, 5 H, 1 R, 1 ER, 3 BB, 4 K, 9-4 GO-FO, 96p/59k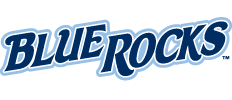 Wilmington Blue Rocks 3, Myrtle Beach Pelicans 1 – F/7
Myrtle Beach Pelicans 10, Wilmington Blue Rocks 1 – F/7
The Rocks Khalil Lee scored a pair of runs early and starter Jace Vines made it stand up in the first game of the doubleheader, throwing a complete game. The former Texas A&M pitcher negotiated five hits and three walks in his seven innings thanks to his usual high number of groundouts, collecting nine to earn his second win.
In game two, Anthony Bender struggled with his control while failing to limit contact as well. Despite the right-hander regularly working in the mid to upper 90s, he's failing to capitalize on that velocity, striking out just 5.3 hitters per nine. Additionally, Bender is walking 6.8 per nine while giving up more than a hit per inning which all speaks to a firm fastball. Wednesday, it was more of the same with Bender walking four and allowing seven hits which led to seven runs. The Rocks got a run on a single, a walk and a groundout in the second, but didn't get another hit until the sixth inning in the loss.
Khalil Lee: 1-4, 2R, BB, HBP, SB (8), 2K
Emmanuel Rivera: 2-5, R, BB
Meibrys Viloria: 1-5, RBI, BB, 0-1 CS-Att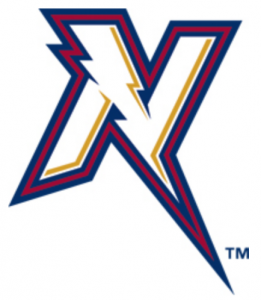 NW Arkansas Naturals 5, Arkansas Travelers 4 – F/8
Three consecutive singles jump-started the fourth inning for the Naturals. The third single came off the bat of Jecksson Flores, scoring Nicky Lopez. A throwing error by the pitcher on an Anderson Miller bunt scored another and pushed Miller and Flores into scoring position. A passed ball and another single, this one by Luis Villegas, scored both runners to flip a 1-0 deficit into a 4-1 lead. Starter Zach Lovvorn gave up two runs the next inning but was able to get through six innings for a quality start before handing things off to the bullpen. A Villegas sac fly scored Miller in the sixth as insurance before the rain came in the eighth, ending the game early, in a Naturals win.
Nicky Lopez 1-4 R
Jecksson Flores 1-4, R, RBI
Franco Terrero 1 IP, 0 H, 0 R, 0 BB, 3 K, 14p/9k
Thursday Probables
Omaha – Scott Barlow 1-1, 2.66 ERA, 1.33 WHIP
NW Arkansas – Scott Blewett 1-3, 5.19 ERA, 1.82 WHIP
Wilmington – Ofreidy Gomez 1-3, 5.40 ERA, 1.88 WHIP
Lexington – Nolan Watson 2-3, 7.88 ERA, 1.81 WHIP