HR Roll Call: Paulo Orlando (3), Anderson Miller (3), John Brontsema (1), Nick Heath (1)
BPKC Hitter of the Day: John Brontsema 4-4 2R, HR, 2b, 2 RBI
BPKC Pitcher of the Day: Wily Peralta 4 IP 1 H 0 R 0 ER 0 BB 5 K 5-0 GO-FO 47p/33k

West Virginia Power 3 Lexington Legends 2
Each team had trouble connecting with runners in scoring position in this one, but the Power did just that, powering up for a win. The Legends used errors to plate both of their runs after an 0-5 effort with runners in scoring position. Solo home runs off Nolan Watson in the first and sixth innings combined with a run on a wild pitch against Watson contributed to the other in the loss.
Nick Pratto: 1-4 3K
MJ Melendez: 1-4 2K
Sebastian Rivero: 0-3 SAC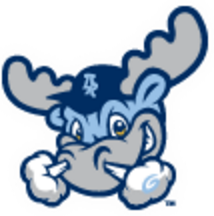 Wilmington Blue Rocks 3 Myrtle Beach Pelicans 1
A fluky inside the park home run paved the way for a Wilmington win on Thursday night. The Wilmington pitching staff did their part on the night, limiting Myrtle Beach to just one run on six hits and four walks as they combined to strikeout thirteen hitters on the night. Starter Ofreidy Gomez's wavering control limited him to just five innings but he was able to escape four hits and three walks allowed to just one run against in that time. From there, the bullpen of Grant Gavin, Josh Mitchell and Bryan Brickhouse shutdown the Pelican lineup for the final four innings. With the game tied 1-1 into the bottom of the eighth, Nick Heath hit a shallow pop up to left that caused the two outfielders to collide, allowing Chris DeVito to come home from second and the blazing fast Heath to race all the way around the bases for a little league inside the park home run.
Bryan Brickhouse: 1 IP 0 H 0 R 0 ER 0 BB 2 K 11p/7k
Josh Mitchell: 1 IP 0 H 0 R 0 ER 1 BB 2 K 16p/12k
Nick Heath: 3-4 2R, HR, 2 RBI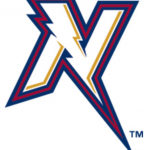 NW Arkansas Naturals 9 Arkansas Travelers 7
The Naturals offense continued their hot run, jumping all over Arkansas starter Johendi Jiminian for eight runs in the first three innings of this one. Four different NW Arkansas hitters had multi-hit games with John Brontsema and Anderson Miller leading the way with a home run and double each. It was Brontsema's fifth inning home run that pushed the advantage to 9-3 which would be too large for the Travelers to overcome despite five runs off Scott Blewett and a late run off reliever Walker Sheller when he struggled to close the door in the ninth.
Scott Blewett: 6 IP 7 H 5 R 5 ER 3 BB 0 K 13-8 GO-FO 101p/56k
Nicky Lopez: 0-3
Anderson Miller: 2-3 2R, HR, 2b, 2 RBI, BB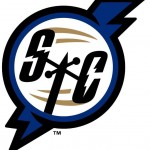 Iowa Cubs 4 Omaha Storm Chasers 3 F/11
Starter Heath Fillmyer could give his team just four innings in this one, allowing three runs in the fourth to end his night in favor of rehabbing Justin Grimm. The Chasers pen kept Iowa off the board for the next six innings but a struggling Omaha offense could muster just a three-run eighth to tie the game. In that inning, a solo home run by Paulo Orlando, RBI double by Humberto Artea and a run-scoring single from Billy Burns provided the three runs. Tied into extras, the Cubs took home the win in the eleventh frame on a single against Brandon Maurer after Omaha failed to cash in on two opportunities with the free runner.
Ryan O'Hearn: 0-1 3BB
Jack Lopez: 1-4 R, 2b, SB
Paulo Orlando: 1-4 HR
Friday Probables
Omaha – Scott Barlow 1-1 2.66 ERA 1.33 WHIP
NW Arkansas – Emilio Ogando 2-2 6.26 ERA 2.05 WHIP
Wilmington – Gerson Garabito 1-2 2.34 ERA 1.33 WHIP
Lexington – Carlos Hernandez 1-1 3.68 ERA 0.95 WHIP