HR Roll Call Ryan O'Hearn (2), Cam Gallagher (1), Erick Mejia (4), Corey Toups (2), MJ Melendez 2 (6,7)
BPKC Hitter of the Day MJ Melendez 3-5 2b, 2HR, 5 RBI
BPKC Pitcher of the Day Carlos Hernandez 5 IP 0 H 0 R 0 ER 3 BB 5 K 6-5 GO-FO 87p/57k

Lexington Legends 6 West Virginia Power 0
The battery combination the Legends put on the field Friday night dominated the early innings on the way to a win over the Pirates Low-A squad. Starting pitcher Carlos Hernandez backed up a one hit five-inning performance last time out with another five-inning shutout effort in this one. The 6'5 right-hander didn't allow a hit in that time while striking out five hitters and three walks while avoiding problems most of the time while on the hill. His battery mate MJ Melendez staked Hernandez with plenty of run support, homering in the first to put Lexington up 2-0, driving in a run in the third with a double and homering again in fifth to drive in his four and fifth runs of the night. The 2017 2nd round pick has 18 extra base hits among his 28 while moving up to 3rd in the league in OPS with his .955 to date. Lefty Holden Capps would follow Hernandez, working the next three innings while working around three hits before turning it over to Sal Biasi who tossed a scoreless ninth.
Travis Jones 3-4 3R, 2b, RBI
Cal Jones 1-3 BB
Holden Capps 3 IP 3 H 0 R 0 ER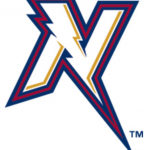 NW Arkansas Naturals 4 Springfield Cardinals 2
The Naturals going into this one had lost fifteen consecutive games at Springfield's Hammons field so when they were shutout for five straight innings it wasn't looking great to snap that skid. Fortunately starter Emilio Ogando was able to match that effort and take a tad further, shutting out Springfield for seven innings despite just one strikeout. A sac fly by Donnie Dewees after a leadoff triple by Corey Toups gave the Naturals a 1-0 lead in the sixth. An inning later Corey Toups got ahold of an opposite field home run with a runner on to push the advantage to 3-0 and finally, Erick Mejia's solo home run in the eighth ran the advantage to four. A scoreless eighth for Yunior Marte ran into trouble in the ninth but newfound closer Luis Vasquez entered to shut things down with a pair of strikeouts.
Corey Toups 2-4 2R, 3b, HR, 2 RBI
Nicky Lopez 1-3 2b, BB
Emilio Ogando 7 IP 7 H 0 R 0 ER 0 BB 1 K 9-4 GO-FO 95p/64k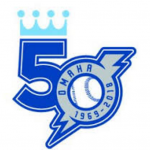 Omaha Storm Chasers 8 Iowa Cubs 6 
The Chasers offense woke up in Des Moines with six extra-base hits and fifteen total hits. First baseman Ryan O'Hearn who entered this game in the midst of a difficult hitting month (.189/.306/.226) connected on a run-scoring double in the first as part of a two-run inning. That lead held up until the third inning when starter Scott Barlow gave up a pair of home runs to fall behind, 3-2. The Chasers would score again before falling behind 4-3 entering the sixth when they would break out for a big inning that would pave them towards the win. Catcher Cam Gallagher opened the inning with a solo home run an was quickly followed by a pair of rbi doubles by Humberto Arteaga and Billy Burns to give Omaha a 7-4 lead. An inning late O'Hearn connected on his second home run of the season to push the advantage to four runs which the Cubs would cut in half before Eric Stout entered to get the final out.
Ryan O'Hearn 2-4 2b, HR, 2 RBI, BB
Humberto Arteaga 3-4 R, 2-2b, 2 RBI
Richard Lovelady 2.1 IP 1 H 0 R 0 ER 1 BB 2 K 3-1 GO-FO 40p/25k
Saturday Probables
Omaha – Glenn Sparkman 4-2 2.72 ERA 1.06 WHIP
NW Arkansas – Andres Machado 0-5 8.40 ERA 2.23 WHIP
Wilmington – Gerson Garabito 1-2 2.34 ERA 1.33 WHIP
Lexington – Garrett Davila 2-1 3.28 ERA 1.35 WHIP