HR Roll Call Frank Schwindel (7), Elier Hernandez (2)
BPKC Hitter of the Day Elier Hernandez 3-4 2R, HR, 2 RBI
BPKC Pitcher of the Day Arnoldo Hernandez 6.1 IP 3 H 2 R 2 ER 3 BB 8 K 2-6 GO-FO 97p/60k

Asheville Tourists 6 Lexington Legends 4
The Legends had a reliever struggle in relief of Janser Lara that put the game out of reach late in this one. It was the hard-throwing Lara that gave Lexington a solid start, working five innings with seven strikeouts against five hits and one walk. The only damage off Lara came in the fourth after Lexington had taken a 2-0 lead with a two-run triple from Brewer Hicklen. In that fourth Lara gave up a solo home run to Casey Golden, now tied with Seuly Matias for the home run lead, prior to a triple by Ryan Vilade to knot the game back up 2-2. That score held up until the seventh when reliever Sal Biasi struggled to end the inning, allowing five hitters to reach with two outs including a pair of run-scoring doubles as part of a four-run frame. The Legends would get a run back in the ninth via a Hicklen rbi groundout but the rally would end there in the loss.
Janser Lara 5 IP 5 H 2 R 2 ER 1 BB 7 K 0-5 GO-FO 84p/56k
Nick Pratto 2-4 2R, 2K
MJ Melendez 1-4 R, 2b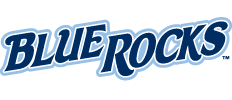 Wilmington Blue Rocks 4 Salem Red Sox 3
The Rocks received another quality start from Arnoldo Hernandez as the right-hander seemed to find a groove after giving up a home run to Bobby Dalbec. At that point in the game Hernandez had given up a pair of hits and not yet recorded a strikeout through one complete inning but from that point he got much more aggressive, striking out a season high. In addition to the strikeouts, Hernandez would yield just one more hit while working through six and one-third innings. A three-run third inning which featured an Oli Nunez two-run double and a rbi single by Khalil Lee to drive in Nunez had given Hernandez a lead to work with. That 3-2 lead was added to in the seventh with a wild pitch that scored Chris DeVito after the catcher tried to throw him out at third and tossed it away. The 4-2 lead was secured by Bryan Brickhouse with one and one-third innings of work despite the hard-throwing right-hander allowing his third hit of the season. Third baseman Emmanuel Rivera had to leave the game after an injury during a swing he made late in the game.
Khalil Lee 1-3 RBI, BB
Bryan Brickhouse 1.1 IP 1 H 1 R 1 ER 2 BB 2 K 0-1 GO-FO 34p/18k
Chris DeVito 2-3 2R, 2b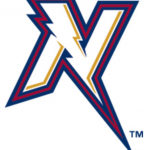 Midland RockHounds 11 NW Arkansas Naturals 3
This start for Foster Griffin didn't go that well as the lefty was hit often and hit hard while he stayed aggressive in the zone for a bit too long. In seven inning Midland connected on sixteen hits which accounted for nine runs against Griffin despite him throwing 69 strikes on 90 pitches without walking a hitter. The Naturals couldn't match that type of offensive night of their own, collecting nine hits and just three runs in a losing effort.
Foster Griffin 7 IP 16 H 9 R 8 ER 0 BB 6 K 4-3 GO-FO 90p/69k
Nicky Lopez 0-4 K
Donnie Dewees 1-5 R, 2b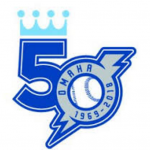 Omaha Storm Chasers 11 Round Rocks Express 1
The Chasers had on of their largest offensive outputs of the season Friday night in Papillion, putting up 17 hits on the board while scoring 11 runs. A 4-1 game was broke open in the sixth when Round Rock turned to former major league pitcher Tim Lincecum. The Chasers quickly countered with three runs, getting a run on an error that scored Terrance Gore and a two-run home run by Frank Schwindel to push the advantage to 7-1. A reliever for Round Rock, Michael Roth, wouldn't fare much better giving up three more runs with a two-run by Humberto Arteaga double mixed in to put the game well out of reach.
Adalberto Mondesi 1-4 2R, 2b, RBI, BB
Ryan O'Hearn 1-3 R
Cam Gallagher 3-4 2R, RBI, BB
Saturday Probables
Omaha – Jonathan Dziedzic (lhp) 1-5 3.66 ERA 1.31 WHIP
NW Arkansas – Zach Lovvorn 2-3 5.87 ERA 1.54 WHIP
Wilmington – Dan Tillo (lhp) 1-2 4.70 ERA 1.28 WHIP
Lexington – Andres Sotillet 2-2 3.35 ERA 1.30 WHIP