HR Roll Call: Ryan O'Hearn (6), Adalberto Mondesi (4), Alex Liddi (6), Elier Hernandez (3), Jecksson Flores (2) 
BPKC Hitter of the Day: Elier Hernandez 4-5, 3R, HR, 3 RBI
BPKC Pitcher of the Day: Richard Lovelady 2 IP, 1 H, 0 R, 0 ER, 0 BB, 4 K, 2-0 GO-FO, 28p/23k
Transactions
IF Corey Toups moved to Omaha
LHP Sam Selman activated at NW Arkansas
C Jason Esposito activated at NW Arkansas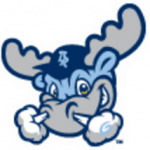 Frederick Keys 5, Wilmington Blue Rocks 3
Rocks starter Arnaldo Hernandez had some bad luck and missed some spots in the third inning against Frederick, which made all the difference Wednesday night. In that inning, the righty walked a pair around a well-placed bunt that loaded the bases for the Keys. A sac fly and a double quickly made it 2-0 before an infield single pushed across another run and moved a runner to third. That runner would be brought home on a groundout to put Frederick up 4-0. After Wilmington manufactured a run in their half of the inning, the Keys got a solo home run in the seventh to push the advantage back to four runs. That gap would be enough after the Rocks scored a pair in the seventh, but left the bases loaded in the loss.
Khalil Lee: 0-1, R, 2BB, HBP, K
Chase Vallot: 0-3, RBI, 2 K, HBP
Meibrys Viloria: 1-4, RBI, 1-1 CS/Att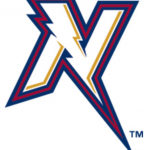 NW Arkansas Naturals 12, Frisco RoughRiders 8
The Naturals starter Andres Machado struggled mightily, allowing seven runs on 10 hits and four walks in just 3.2 innings. Despite those struggles, the offense flexed their muscles once again to come out on top. On most nights it has been the top of the order speedsters leading the way, but on Wednesday it was the longball as the Naturals clubbed three home runs, two by the muscle in the middle from Elier Hernandez and Alex Liddi. That pair drove in seven of the 12 runs while Jecksson Flores also hit a home run and drove in two. The 12 runs were spread out in three innings with a three-run second with a Liddi double, a five-run third that featured Liddi's three-run home run and a Luis Villegas RBI double. Those runs gave the Naturals an 8-5 lead, but Machado gave two back the next inning to trim that lead to just one. The margin stood there until Flores cleared the fence with a solo home run and Hernandez brought home three more with his third homer of the season and his second in his last five games. Those runs put the game out of reach and put the Naturals into second place in their division, just one back of Springfield.
Nicky Lopez: 1-4
Donnie Dewees: 1-4, 2R
Grant Gavin: 1 IP, 2 H, 0 R, 0 ER, 0 BB, 2 K, 0-1 GO-FO, 27p/20k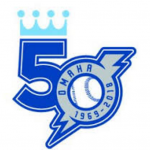 Omaha Storm Chasers 8, Oklahoma City Dodgers 5
The Chasers built an early lead with some power and hung on for a win late. A two-run home run by Ryan O'Hearn put the Chasers up in the first. An inning later, Adalberto Mondesi's two-run blast was part of a four-run frame to expand the lead to 6-0. Starter Glenn Sparkman gave up a pair of home runs, but both came with nobody on as he navigated the other five hits he allowed in five innings to get through with just the two runs allowed. Omaha scored a pair in the sixth when they loaded the bases, bringing in one when Frank Schwindel got plunked before a wild pitch scored another to push the advantage to 8-3. Reliever Justin Grimm gave a couple back, but lefty Richard Lovelady shut things down over the final two innings to secure the save.
Adalberto Mondesi: 2-4, 2R, HR, 2 RBI, BB
Ryan O'Hearn: 2-4, HR, 2 RBI, BB
Glenn Sparkman: 5 IP, 7 H, 2 R, 2 ER, 0 BB, 2 K, 5-3 GO-FO, 76p/54k
Thursday Probables
Omaha – Jonathan Dziedzic 2-5, 3.25 ERA, 1.20 WHIP
NW Arkansas – Foster Griffin 2-5, 5.17 ERA, 1.59 WHIP
Wilmington – Dan Tillo 2-2, 4.15 ERA, 1.19 WHIP
Lexington Gm1 – Garrett Davila 3-1, 3.50 ERA, 1.31 WHIP
Lexington Gm2 – Janser Lara 1-2, 2.78 ERA, 1.24 WHIP