HR Roll Call: None 
BPKC Hitter of the Day: Cam Gallagher 3-5, R, 2-2b, 2 RBI
BPKC Pitcher of the Day: Dan Tillo 5 IP, 1 H, 1 R, 1 ER, 3 BB, 4 K, 10-1 GO-FO, 82p/51k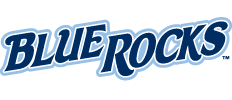 Frederick Keys 5, Wilmington Blue Rocks 2
The Rocks will like to get out of their spacious home park after another night of limited offense. On Thursday, they went just 2 for 9 with runners in scoring position as they were unable to capitalize on seven hits and six walks, scoring just a run in the first inning and in the ninth. The lack of offense overshadowed another solid start from lefty Dan Tillo, the 2017 third round pick from Iowa Western. Making his third Carolina League start, Tillo struggled with his control early, walking three of the first six hitters he faced, but was able to navigate it with just one run allowed thanks to the groundballs that he's so adept at creating. An error on a potential double-play ball when an Oli Nunez throw went wild allowed a Keys runner to score. From that point, Tillo found the zone, locked in and put away the next nine hitters he would face from the end of the second until two outs in the fifth when Ryan McKenna won a seven-pitch at-bat bat by lining the first hit against the Wilmington pitcher into leftfield. After the starter left the game, Wilmington's Carter Hope couldn't match the effort, allowing four runs (3 ER) on a wild pitch and bases-loaded double that scored all three runners. The Rocks offense couldn't get much going following that hit, falling to 21-32 on the season.
Khalil Lee: 1-2, 2b, 2 BB, CS (1)
Xavier Fernandez: 2-4, R, 2b, RBI
Josh Mitchell: 1 IP, 0 H, 0 R, 0 ER, 0 BB, 2 K, 1-0 GO-FO, 15p/11k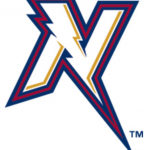 Frisco RoughRiders 7, NW Arkansas Naturals 0
Another rough start for Foster Griffin in a lopsided loss for NW Arkansas on Thursday. The former first round pick got knocked around for 10 hits and seven runs in just 5.1 innings including seven extra-base hits, two of which went for home runs. The last two times out now Griffin has given up 26 hits and 16 runs in just 12 innings of work, ballooning his ERA to 5.76 ERA on the season. Those runs were plenty to put away the Naturals who were held scoreless on seven hits and a walk as Frisco starter Richelson Pena tossed a complete game shutout.
Erick Mejia: 1-4
Nicky Lopez: 0-4
Elier Hernandez: 1-4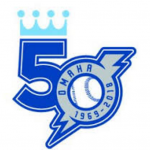 Oklahoma City Dodgers 9, Omaha Storm Chasers 6
The Chasers built a lead in the seventh inning, but the bullpen couldn't stop walking hitters in a late loss. Lefty Jonathan Dziedzic hit a bump in the road in the second and third innings, giving up four straight hits in the second that scored two runs before a solo home run allowed in the third to fall behind 3-1. From there, the lefty straightened things out to get into the sixth with just those three runs allowed. The Chasers evened the game with back to back doubles in the sixth before the Omaha lineup scored three more in the seventh with a wild pitch that scored Adalberto Mondesi, before Ryan O'Hearn singled in a run, and Cam Gallagher's double scored another to go up 6-3. Reliever Luis Vasquez struggled in the seventh, walking a pair as part of a two-run inning after Wily Peralta gave up a hit and a pair of walks. That small one run lead was given away in the eighth when Mike Broadway struggled, loading the bases with a pair of hit by pitches, a walk and a single in a four-run inning to put Omaha behind in the eventual loss.
Adalberto Mondesi: 1-4, 2R, BB, 2 K
Frank Schwindel: 4-5, R, 2b, SB
Ryan O'Hearn: 2-5, 2R, 2b, 2 RBI
Friday Probables
Omaha – Heath Fillmyer 3-4, 5.58 ERA, 1.66 WHIP
NW Arkansas – Zach Lovvorn 3-3, 5.09 ERA, 1.43 WHIP
Wilmington – Jace Vines 2-6, 5.43 ERA, 1.59 WHIP
Lexington Gm1 – Garrett Davila 3-1, 3.50 ERA, 1.31 WHIP
Lexington Gm2 – Janser Lara 1-2, 2.78 ERA, 1.24 WHIP