HR Roll Call Frank Schwindel (8,9), Vance Vizcaino (2), Seuly Matias (15), Travis Jones (4)

BPKC Hitter of the Day Frank Schwindel 3-4 3R, 2 HR, 3 RBI, BB
BPKC Pitcher of the Day Andrew Beckwith 2 IP 1 H 1 R (free baserunner) 0 ER 0 BB 3 K 2-0 GO-FO 30p/20k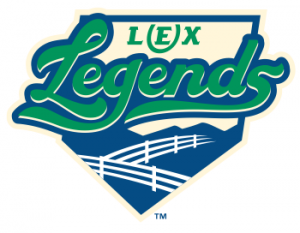 Augusta GreenJackets 4 Lexington Legends 3
Lexington Legends 8 Augusta GreenJackets 7 F/9
The Legends starters in both games of the doubleheader gave up three-run home runs in the first inning. Starter Garrett Davila in the first game hit a couple of batters around an error by third baseman Dennicher Carrasco's error before Manuel Geraldo's three-run home run put Augusta up. From that point Davila was solid, limiting Augusta to just three hits while matching a season-high seven strikeouts. Outfielder Seuly Matias tied the minor league lead for home runs with his fifteenth of the season, a 418 foot shot to center. Reliever Sal Biasi gave up a run in the seventh inning which proved to be the difference maker after a Travis Jones two-run home run in the seventh pulled Lexington within a run. In the second game Jacob Gonzalez hit a three run home run off starter Janser Lara to put the GreenJackets up 3-0 once again. Two more runs in the third and fourth innings put Augusta up 5-1 but the Legends battled back in the bottom half of the fourth, scoring four runs with the help of four hits around an error. Shortstop Cristian Perez doubled in a run in that frame while Jones connected on a single that tied the game up. The two teams exchanged runs late with Augusta scoring in the sixth before MJ Melendez tied it up with a single up the middle with one down in the seventh. In extras the two teams exchanged free runners in the eighth inning before Tyler Zuber kept the free runner from scoring in the ninth before Mr. Clutch, Travis Jones walked it off in the ninth with a bases-loaded single to left to score Perez.
Seuly Matias 1-7 HR, 2K
Travis Jones 4-8 2R, HR, 2b, 4 RBI, BB
Brewer Hicklen 3-6 R, 2b, BB, 2 SB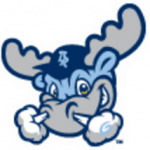 Salem Red Sox 4 Wilmington Blue Rocks 2
The Rocks once again couldn't capitalize on offense, wasting a solid Jace Vines start in the process. The Rocks scored a run in the first and got a solo home run by Vance Vizcaino in the ninth but went 0 for 6 with runners in scoring position to put up just two runs on the board. Right-hander Vines gave up a run on a pair of singles in the first and then reeled off six straight scoreless innings. Unfortunately, Vines ran into trouble in the eighth after a throwing error by Gabe Cancel preceded a pair of hits during a three-run frame to take a 4-1 lead on the way to the win.
Jace Vines 7 IP 7 H 4 R 3 ER 1 BB 4 K 11-2 GO-FO 94p/56k
Khalil Lee 2-4 2-2b
Vance Vizcaino 3-4 2b, HR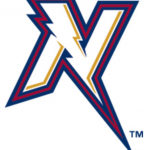 Midland RockHounds 11 NW Arkansas Naturals 4 
The Naturals starter gave up seven runs for the third straight game while the offense just couldn't cash in enough. Starter Zach Lovvorn gave up eleven hits and three walks in just four and two-thirds while getting touched up for those seven runs. The bullpen didn't fare much better with both Franco Terrero and Grant Gavin giving up a pair of runs in the lopsided loss. Outfielder Elier Hernandez stayed hot with another 3 for 4 effort to extend his hitting streak to 11 games, he's hitting .500/.521/.783 during that time.
Elier Hernandez 3-4 R
Nicky Lopez 1-5 R
Erick Mejia 1-4 RBI, BB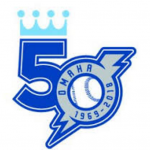 Oklahoma City Dodgers 8 Omaha Storm Chasers 7
A rough start for Heath Fillmyer put Omaha in a big hole that they nearly dug out of before just falling short. The right-hander acquired from the A's gave up three home runs during a seven-run start over five and one-third innings. Omaha trailed 8-3 into the seventh when Frank Schwindel connected on a solo home run in the seventh before again leaving the yard in the ninth as part of a three run inning but the comeback bid would come up one run short in a second consecutive loss.
Adalberto Mondesi 1-5 R, 2b, RBI
Paulo Orlando 2-5 2b, 3b, RBI
Cam Gallagher 1-3 R, RBI, 2 BB

Saturday Probables
Omaha – Josh Staumont 1-1 1.82 ERA 1.50 WHIP
NW Arkansas – Scott Blewett 2-4 5.81 ERA 1.75 WHIP
Wilmington – Ofreidy Gomez 2-3 4.28 ERA 1.63 WHIP
Lexington – Nolan Watson 3-5 6.56 ERA 1.83 WHIP