HR Roll Call: Rosell Herrera (4), Alex Liddi (8), Anderson Miller (5), Kort Peterson (7)
BPKC Hitter of the Day: Anderson Miller 2-3, 2R, HR, 2 RBI, BB
BPKC Pitcher of the Day: Jon Dziedzic 6 IP, 6 H, 2 R, 2 ER, 0 BB, 4 K, 8-4 GO-FO, 91p/61k

West Virginia Power 5, Lexington Legends 3
Legends starter Garrett Davila gave up four runs in the first inning on an RBI single and a three-run home run as he failed to retire the first five hitters who came to the plate and ran his pitch total 37 pitches to end his night. Those runs were enough to handle the Legends as the offense struggled with just three unearned runs on five hits.
Seuly Matias: 0-4, 3K
MJ Melendez: 1-3, BB, K
Cristian Perez: 1-2, R, BB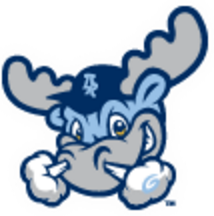 Game 1 – Wilmington Blue Rocks 4, Lynchburg Hillcats 1
Game 2 – Wilmington Blue Rocks 6, Lynchburg Hillcats 5
The Rocks got another solid start from Dan Tillo in game one, giving them five innings of one-run ball before leaving. With the game tied at one going into the sixth inning outfielder, Kort Peterson unloaded on his seventh home run of the season to put Wilmington up 3-1. A single by Oli Nunez brought in another run before Julio Pinto closed things down to earn the win.
In game two, starter Jace Vines couldn't hold an early 3-1 lead, falling behind 5-3 after yielding 10 hits in just 3.1 innings. The Royals High-A squad answered in the fifth with a pair of runs on a bases-loaded single by Meibrys Viloria and took the lead in the sixth on an RBI single by Gabe Cancel. From there, Bryan Brickhouse closed things out with a clean seventh to earn his tenth save of the season.
Bryan Brickhouse: 1 IP, 0 H, 0 R, 0 BB, 1 K, 13p/8
Kort Peterson: 2-4, HR, 3 RBI, 2 BB
Khalil Lee: 2-5, 3R, 2b, 2 BB, SB (12)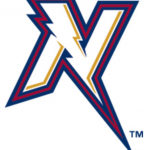 NW Arkansas Naturals 8, Springfield Cardinals 6 
The Naturals overcame another difficult start by Foster Griffin with some good bullpen work and plenty of offense. Since a solid April, Griffin has allowed 36 earned runs over 39 innings while giving up 64 hits in the process. Trailing 6-2, outfielder Anderson Miller connected on his fifth home run of the year to pull within 6-4. A couple of innings later the Naturals tied it when Jecksson Flores doubled in Miller before scoring on a wild pitch. In the seventh frame hot-hitting Elier Hernandez singled in Nicky Lopez and Erick Mejia to go up 8-6. From the time Griffin left, the bullpen dominated the Cardinals lineup with four different relievers striking out 11 hitters and tossing up nothing but zeros over the final five innings to secure the win.
Elier Hernandez: 3-4, 2R, 2 RBI
Nicky Lopez: 1-4, R, 2b
Yunior Marte: 1 IP, 1 H, 0 R, 0 ER, 0 BB, 3 K, 16p/13k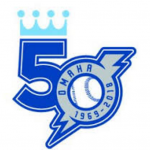 El Paso Chihuahuas 3, Omaha Storm Chasers 2 
The two teams got quality starts from their starters on this night, but the Chasers bullpen faltered in the loss. Newcomer Rosell Herrera connected on his first home run with the organization with a two-run blast in the fourth as part of his two hit night. Omaha wouldn't muster any more runs while Eric Stout allowed a home run by Luis Urias in the eighth to give El Paso the lead and the eventual win.
Adalberto Mondesi: 0-3, BB
Ryan O'Hearn: 0-3, R, BB
Cam Gallagher: 0-4, 2 K
Thursday Probables
Omaha – Heath Fillmyer 3-5, 6.18 ERA, 1.73 WHIP
NW Arkansas – Zach Lovvorn 3-4, 5.77 ERA, 1.56 WHIP
Wilmington – Anthony Bender 2-2, 5.55 ERA, 1.68 WHIP