HR Roll Call Adalberto Mondesi (5), Kort Peterson (8), Seuly Matias (20)
BPKC Hitter of the Day Gabriel Cancel 3-5 2R, 2b, 3 RBI
BPKC Pitcher of the Day Jake Kalish 5 IP 2 H 0 R 0 ER 0 BB 5 K 1-0 GO-FO 64p/48k

Game 1 Asheville Tourists 7 Lexington Legends 1
Game 2 Asheville Tourists 5 Lexington Legends 3
The Legends were swept in the doubleheader in Asheville on Saturday as the pitching staff struggled to limit Asheville's offense in both games. In game one starter Nolan Watson yielded nine hits in just four innings of work, five of which that went four doubles as six runs (5 ER) came across against him. On the flip side, the Legends offense went 0-4 with runners in scoring position while getting their only run on a triple by Brewer Hicklen.
In game two the Rockies Low-A squad bashed their way to a victory, hitting three home runs to account for four of their five runs. A two-run home run in the first off Collin Snider was apart of a three-run inning that put the Legends down 3-1. Lexington tied it up with Seuly Matias's 20th home run in the second and a rbi single by Sebastian Rivero in the fourth. Those runs would be Lexington's last while Asheville connected on a solo home run in the fourth off Snider and another solo dinger off reliever Andrew Beckwith in the sixth to put the game out of reach.
Seuly Matias 1-5 HR, BB, K
Cristian Perez 3-6
Nick Pratto 2-6 R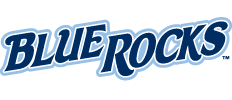 Wilmington Blue Rocks 10 Frederick Keys 6
The Rocks offense did more with their opportunities Saturday to take home a win over Frederick. The Rocks middle of the order did much of the heavy lifting with their 3, 4, 5 hitters combining for seven rbi on the ten runs driven in. Wilmington put a four-spot on the board in the first with a Khalil Lee two-run triple, rbi double by Gabriel Cancel, and a sacrifice fly to bring him in. An inning later Cancel was back at it, driving in a pair on a single to up the Rocks advantage to 6-1. After starter Gerson Garabito struggled to finish with a big lead, giving up four runs in the fifth and needing relief help to keep the advantage at just 6-5. The Rocks offense regained the advantage in the bottom half of that inning, getting a two-run home run from Kort Peterson and two more runs with a rbi groundout from Nick Heath and a rbi single by D.J. Burt. Reliever Carter Hope gave up just one run over the final four and one-third innings to secure the win.
Khalil Lee 2-5 R, 3b, 2 RBI
D.J. Burt 2-5 R, RBI
Kort Peterson 1-5 HR, 2 RBI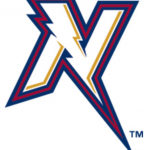 NW Arkansas Naturals 6 Arkansas Travelers 2
It was like death by a thousand cuts in this one as the Naturals added up fourteen singles and one double while using three relievers to limit the Arkansas offense for a win. All eighteen hitters who came to the plate in this one collected at least one hit while the Naturals used multiple run innings in the fourth and sixth to build their advantage. Starter Emilio Ogando struggled with the strike zone, walking six in just five innings while also navigating seven hits with just a run in the second and sixth to earn his fourth win of the season. In the fourth inning, the Naturals used four singles to score two runs, getting a two-run single by Donnie Dewees to plate Anderson Miller and Nick Dini to go up 3-1. Two innings later Nicky Lopez singled in Dewees before Elier Hernandez hit that one double to drive in Erick Mejia and Lopez to raise the advantage to 6-1. Relievers Pedro Fernandez, Yunior Marte, and Gabe Speier tossed the final four innings with just three hits allowed to secure the win.
Nicky Lopez 1-3 R, RBI, 2 BB
Elier Hernandez 2-5 2b, 3 RBI
Donnie Dewees 3-6 R, 2 RBI, 2 SB (8)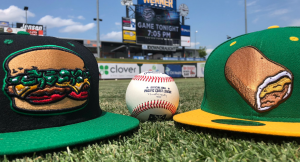 Omaha Runzas 2 Albuquerque Green Chili Cheeseburgers 0
The Runzas weren't giving any freebies on this night as three bullpen members limited the Green Chili Cheeseburgers to just five singles on this night. Left-hander Jake Kalish started the night limiting Albuquerque to just two hits in his five innings while striking out five hitters before turning things over to the bullpen. A Corey Toups double drove in Ryan O'Hearn in the second inning before Adalberto Mondesi unloaded on a home run to center in the third inning to go up 2-0. From there Kalish and Wily Peralta combined for eight and one-third scoreless innings before Kevin Lenik finished off the final two outs for the win.
Adalberto Mondesi 1-3 HR, BB, SB (10)
Ryan O'Hearn 2-3 R, SB (1)
Wily Peralta 3.1 IP 3 H 0 R 0 ER 0 BB 4 K
Florida Gators 8 Auburn Tigers 2
Royals 1st round draft pick Brady Singer outdueled #1 overall pick Casey Mize to help Florida take the first game of their Super Regional matchup. The Royals pick gave up two runs in six and two-thirds innings, finding a groove after the third inning to get into the seventh with nine strikeouts while matching a season high for pitches thrown in the win.
Brady Singer 6.2 IP 4 H 2 R 2ER 2 BB 9 K 2 HBP 5-5 GO-FO 119p/74k
Sunday Probables
Omaha – TBD
NW Arkansas – Andres Machado 0-6 7.48 ERA 2.09 WHIP
Wilmington – Arnaldo Hernandez 6-3 3.95 ERA 1.49 WHIP
Lexington – Carlos Hernandez 3-2 4.03 ERA 1.17 WHIP