HR Roll Call: Gabriel Cancel (3)
BPKC Hitter of the Day: Jecksson Flores 1-3 R, 2b, RBI, BB
BPKC Pitcher of the Day: Yunior Marte 2 IP 0 H 0 R 0 ER 1 BB 2 K 2-1 GO-FO 32p/19k
Notes from J.J. Picollo 
On the Jon Jay Trade – Elvis Luciano has a big arm; our scouts like him as an amateur. We have noticed his improvements in velocity, command, and quality of pitches. We have great reports on his makeup and feel even better about it once we got to be with him for a couple of days. We feel really good about his chances to be a quality starter.  Gabe Speier – Been traded a few times but they were legitimate trades. Has a three-pitch mix with command. His reports read like a starter but he's a reliever likely in the middle relief mold to 7th inning type. Arizona pursued Jon Jay which is the reason this deal came together now, they had a need and they were willing to give up something that we value.
On promoting Khalil Lee – There are people who think we need to be looking at it. He's trending the way we want him to trend, appears to be making some adjustments to the league which gives you a good reason to talk about it. I don't think we're there quite yet if he continues to go the way he's going then we can look at it towards the end of the year. You don't want to go on such a small sample from High-A to Double-A because in a lot of people's opinion that is one of the largest jumps a player can make. Obviously, it's going to come at some point either this year or next. We just want to be sure it's the right time.
On Lee in centerfield – To be candid, I was one of the ones who questioned it early but the more I watch him play, the more you see him move, the more you believe he is going to play there. Before I was one that said he was going to be a gold glove rightfielder but the more I've watched him play the more I think he's an everyday centerfielder. He's won me over.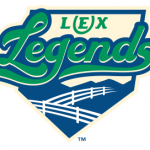 Lexington Legends 2 Columbia Fireflies 1
The Legends won last night when the rain washed away the game in the eighth but on this night it wouldn't even get that far, getting a rain washed win after five. Outfielder Seuly Matias led off the second with a double and scored in the second inning to take a early 1-0 lead. After Columbia scored on an infield single in the third the Legends countered with a Cal Jones walk and a run on an error to take the lead that would eventually prove to be the deciding factor in the game. Shortstop Cristian Perez extended his hitting streak to 13 games in the win.
Cristian Perez: 1-2
Seuly Matias: 1-2 R, 2b, K
Nick Pratto: 0-2 SB (8)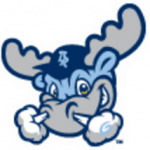 Game 1 Down East Wood Ducks 6 Wilmington Blue Rocks 5 F/7
Game 2 Down East Wood Ducks 8 Wilmington Blue Rocks 5 F/7
In both games of the doubleheader, Wilmington fell behind by significant margins only to claw back in the game before falling. In game one starter Dan Tillo struggled with the zone, walking four in five innings while allowing five runs due in part to a pair of home runs allowed. The lefty was off the hook for the loss after Gabe Cancel answered the 5-1 deficit with a grand slam to tie the game but an error on his part in the sixth helped yield the eventual winning run, In game two starter Jace Vines was knocked around for eleven hits in just three and two-thirds innings, giving up six runs in the process to put his club behind. Four defensive errors behind the pitching helped in the pitching struggles including a pair of unearned runs against Justin Camp. The offense did their part with five runs on the board with eight hits and four walks but may have left too much on the bases with a 3 for 11 effor with runners in scoring position.
Khalil Lee: 2-7 3R, BB, 2K
Meibrys Viloria: 3-7 2 RBI, BB, 3 K
Gabe Cancel: 2-8 HR, 5 RBI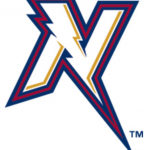 NW Arkansas Naturals 7 Arkansas Travelers 4
Three errors by the Mariners Double-A squad opened the door for a series victory that gave the Naturals a share of first place with a little more than a week to play. Starter Zach Lovvorn struggled in his third inning, giving up five hits and four runs that put NW Arkansas behind. The offense countered with their typical pressure, scoring a pair in the fifth on a Donnie Dewees hit and a passed ball that scored him. An inning later the Naturals tied the game with a double by Jecksson Flores and a bases-loaded walk by Alex Liddi that brought Flores home as five consecutive hitters reached. With two down a pair of fielding errors helped lead to three more runs to give the Naturals a 7-4 lead. Three relievers would follow Lovvorn with shutout work to finish off the game and earn that tie for first place.
Elier Hernandez: 1-5 R
Nick Dini: 2-3 R, 2b, BB
Donnie Dewees: 1-5 R, RBI
Tuesday Boxscores
Wednesday Probables
Omaha – TBD
NW Arkansas – Scott Blewett 3-4 5.21 ERA 1.62 WHIP
Wilmington – Anthony Bender 3-2 5.17 ERA 1.57 WHIP
Lexington – Andres Sotillet 5-2 2.82 ERA 1.32 WHIP