HR Roll Call: Alex Liddi (10), Jecksson Flores (5), Manny Olloque (1,2)
BPKC Hitter of the Day: Manny Olloque 4-7, 4R, 2-HR, 7 RBI, 2 BB
BPKC Pitcher of the Day: Connor Mayes 6 IP, 3 H, 0 R, 0 ER, 0 BB, 9 K, 9-1 GO-FO, 83p/60k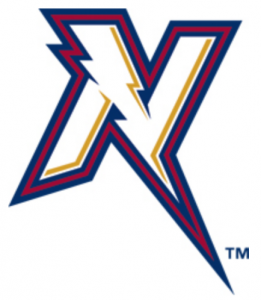 NW Arkansas Naturals 11, Arkansas Travelers 10
With the first half title on the line, starting pitcher Scott Blewett struggled, putting the Naturals behind 5-0 after just four innings. Despite that deficit, NW Arkansas answered back in the bottom of the fourth, connecting on a pair of two-run home runs by Jecksson Flores and Alex Liddi to pull within a run. The Naturals kept piling on from there, getting a solo home run from Donnie Dewees in the fifth before a five-run sixth inning put them up 10-5. The big knock in that inning came from Sunday's hero Erick Mejia, connecting on a two-run triple before scoring in the inning. A seventh-inning single by John Brontsema pushed the lead to 11-5 before Naturals relievers Gabe Speier and Walker Sheller struggled to put the game away, allowing five runs before Andres Machado secured the final out. The two teams will play again tomorrow to decide the division winner of the 1st half.
Anderson Miller: 3-5, 3R
Scott Blewett: 4 IP, 6 H, 5 R, 5 ER, 4 BB, 3 K, 4-3 GO-FO, 88p/52k
Donnie Dewees: 2-4, HR, BB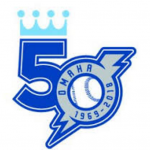 Omaha Storm Chasers 6, Reno Aces 4
The Chasers used a pair of three-run innings to defeat Reno on Tuesday. A first-inning double by Frank Schwindel scored one while Lucas Duda and Jack Lopez each singled in a run in the inning. After Reno had knotted the game up with a two-run double off Jason Adam, the Chasers offense countered in the seventh inning. Again, it was Schwindel doubling in a run with fellow first baseman Ryan O'Hearn also getting in the act with a two-run double of his own in the win.
Frank Schwindel: 3-4, R, 2-2b, 2 RBI
Ryan O'Hearn: 1-4, 2b, 2 RBI
Jorge Bonifacio: 3-5, 2R, 3b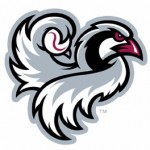 Game 1 – Ogden Raptors 11, Idaho Falls Chukars 8
Game 2 – Idaho Falls Chukars 17, Ogden Raptors 0
The Chukars walked 12 hitters after resuming their suspended game, giving up 10 runs to drop a game that they led 3-1 prior to its suspension. The second game got completely out of hand after the Chukars blew it open with a 12-run third inning. First baseman Manny Olloque, who had at-bats with Triple-A Omaha this season, homered twice and drove in seven runs in the blowout win.
Wednesday Probables
Omaha – Heath Fillmyer 4-5, 5.75 ERA, 1.63 WHIP
NW Arkansas – Emilio Ogando 4-3, 5.79 ERA, 2.12 WHIP
Idaho Falls – TBD
Burlington – TBD
AZL Royals – TBD