HR Roll Call: Kort Peterson (9), Anderson Miller (8), Nick Dini (6,7), Nicky Lopez (2), Seuly Matias (23), Dennicher Carrasco (8), Brewer Hicklen (7), Kyle Isbel (2), Jesus Atencio (1)
BPKC Hitter of the Day: Nicky Lopez 5-6 4R, 2b, 3b, HR, 2 RBI – hit for 2nd NWA cycle ever
BPKC Pitcher of the Day: J.C. Cloney 6 IP 6 H 1 R 1 ER 0 BB 5 K 6-2 GO-FO 83p/57k 

Charleston River Dogs 9 Lexington Legends 8
The Legends had a comeback bid washed out by the rain on Thursday night in a loss to the Yankees Low-A squad. Starter Andres Sotilet, fresh off a good first half, was knocked around, giving up 11 hits and nine runs (8ER) in just four and two-thirds innings. That effort left Lexington trailing 9-3 after five innings, but in the sixth, the bats muscled up with an RBI single by Cristian Perez that came in front of home run number 23 by Seuly Matias, a three-run shot that pushed the score to 9-7. One hitter later it was Dennicher Carrasco taking a ball just to the left of center to make it 9-8. Unfortunately for Lexington the rains came just an inning later washing out their comeback bid and giving them a loss to start their second half.
Seuly Matias: 1-2 HR, 2 RBI, BB, HBP
Brewer Hicklen: 2-4 2R, HR, 3 RBI, SB (10)
Cristian Perez: 1-4 2R, RBI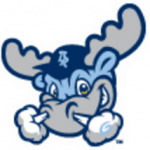 Wilmington Blue Rocks 2 Potomac Nationals 1
The Rocks got a good pitching effort from right-hander Anthony Bender to squeak out a victory to start their second half. Despite just two strikeouts, Bender was able to maneuver around six hits and a pair of walks, allowing just one run while on the hill. Wilmington took advantage of that pitching effort manufacturing a run in the first with a Khalil Lee RBI single of Blake Perkins who had led the game off with a single. The only run came off Bender in the second inning for Potomac when they got a walk, a wild pitch, and a groundout to maneuver a runner to third prior to a sac fly by Aldrem Corredor. The game stood at 1-1 into the seventh when Perkins manufactured his own offense, singling with one out, stealing second, advancing to third on a throwing error and ultimately coming home on a wild pitch to give Wilmington a 2-1 lead. Following Bender's six innings his piggyback partner Ofreidy Gomez tossed three scoreless frames to secure the win and his first save.
Anthony Bender: 6 IP 6 H 1 R 1 ER 2 BB 2 K 10-3 GO-FO 82p/53k
Khalil Lee: 2-4 RBI, SB (13), CS (2)
Blake Perkins: 2-3 2 BB, SB (13)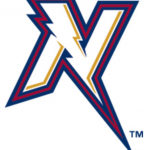 NW Arkansas Naturals 17 Tulsa Drillers 3
The Naturals bats exploded against the Tulsa Drillers on Thursday night on the way to an easy win. It was a full team effort as only two players in the starting lineup didn't get a hit on the night, punching out 16 hits as a team including five home runs. No Naturals hitter had a bigger night the All-Star middle infielder Nicky Lopez who hit for the cycle during a 5 for 6 night. The cycle for Lopez went in perfect order starting with a leadoff single in the first, a double in the third inning before tripling in the fourth and finishing it off with a sixth-inning home run. His teammates would help get Lopez up to the plate two more times as the Naturals crossed the plate 17 times in the blowout win. Lefty Jake Kalish was the beneficiary of the offensive output with the lefty working seven innings of three-run ball.
Jake Kalish: 7 IP 6 H 3 R 3 ER 0 BB 7 K 8-3 GO-FO 83p/56k
Kort Peterson: 2-4 2R, HR, 2 RBI, BB, SB
Erick Mejia: 3-5 2R, 2b, 2 RBI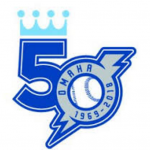 Oklahoma City Dodgers 7 Omaha Storm Chasers 1
The Chasers bats were held at bay by a former top prospect while one of their pitching prospects couldn't finish off hitters during a lopsided loss. In his second consecutive difficult start, Josh Staumont wavered in and out of the zone, walking four hitters while hitting the zone with 52 of 86 pitches. Normally the walks come absent of hits for Staumont but in this one, the Dodgers hitters were connecting with six hits including a solo home run off him. Just like his last start in Reno, Staumont had a 40 pitch inning, tossing 40 pitches during his four-run second inning before his night ended after a two-run third frame. While the Chasers pitcher was struggling Oklahoma City's Manny Banuelos, a former Top 50 prospect, was getting the big pitches whenever he needed, striking out nine hitters during his six shutout innings. The lone Omaha run came in the ninth courtesy of a Ramon Torres double that scored Donnie Dewees from first after he reached via an infield single during his 3-5 introduction to Triple-A.
Donnie Dewees: 3-5 R
Frank Schwindel: 2-4
Jorge Bonifacio: 0-4 BB, 4 K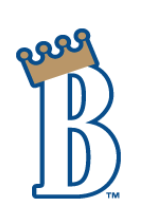 Elizabethton Twins 9 Burlington Royals 5
Burlington lost their third game in a row to start the season despite Juan Carlos Negret slugging his first home run with the Royals organization. Starter Randy Acevedo, who the Royals are high on, gave up eight hits, two walks and four runs (3 ER) while striking out three over five innings in the loss.
Juan Carlos Negret: 1-2 2R, HR, BB, SB, OF Assist
Randy Acevedo: 5 IP 8 H 4 R 3 ER 2 BB 3 K 6-1 GO-FO 88p/55k
Angel Medina 0-4 2K, E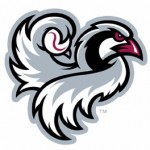 Idaho Falls Chukars 6 Grand Junction Rockies 1
The Chukars received another good start from lefty J.C. Cloney as the former Arizona Wildcat worked six innings, allowing just one run on six hits while striking out five before turning it over the bullpen. While the lefty was working smoothly his offense was powering up, getting a pair of two-run home runs by Jesus Atencio and Kyle Isbel on their way to five runs in the first three innings to secure a lead that would be more than enough for Cloney and the bullpen.
Kyle Isbel: 1-4 HR, 2 RBI, BB
Marcelo Martinez: 2 IP 1 H 0 R 0 ER 0 BB 3 K 2-0 GO-FO 20p/16k
Tyler James: 1-4 R, 3b, BB
Friday Probables
Omaha – Glenn Sparkman 7-2 3.39 ERA 1.23 WHIP
NW Arkansas – Foster Griffin 3-7 5.71 ERA 1.59 WHIP
Wilmington – Gerson Garabito 2-5 4.30 ERA 1.51 WHIP
Lexington – Yefri Del Rosario 0-2 5.63 ERA 1.75 WHIP
Burlington – Daniel Lynch 1st Rd
Idaho Falls – TBD
Florida Gators – Brady Singer