Future Watch
The Dominican Royals have a player off to an outstanding start to his career in Venezuelan born 17-year-old Diego Maican. The 6'3 180 lbs right-handed hitter has a hit in all 10 games this season for the Royals1 squad with 17 hits in 33 at-bats. A Royals official told me that the reason Maican was signed was due to the scout's belief in his bat with a simple compact swing with gap power. Currently at DH due to a leg problem, Maican will be a corner outfielder in the future and could be one I watch for during fall instructs when he turns 18 in October.

Friday Charleston River Dogs 10 Lexington Legends 4 – HR MJ Melendez (11)
Saturday Charleston River Dogs 8 Lexington Legends 5 – HR Dennicher Carrasco (9), Brewer Hicklen (8)
Sunday Columbia Fireflies 5 Lexington Legends 3 – HR Seuly Matias (24)
The theme for all three Legends games was the same this weekend with their starting pitcher struggling to prevent hits, runs and keeping balls in the field of play while the Legends hit plenty of home runs of their own but not doing enough around it. The worst of the bunch was Friday's starter Yefri Del Rosario who the Yankees farm club roughed up for eight hits, eight runs (7 ER) and three walks in just two and one-third innings. The right-hander has struggled to a 10.45 ERA in three starts while allowing five home runs in just 10.1 innings. Starter Carlos Hernandez continued his recent struggles after a good start to his season, allowing nine hits and five runs in just four innings while Garrett Davila gave up three solo home runs in just four innings on Sunday. The Lexington bats hit grand slams on Friday and Saturday while Seuly Matias connected on his 24th home run on versus the Mets Low-A team on Sunday but it wasn't enough in any of the games.
Seuly Matias: 1-8 HR, 4K didn't play on Saturday
MJ Melendez: 3-11 HR, 5 RBI, 2 K, CS
Nick Pratto: 3-12 R, 2b, 3K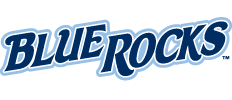 Friday Potomac Nationals 10 Wilmington Blue Rocks 0 
Saturday PPD
Sunday Wilmington Blue Rocks 11 Potomac Nationals 5 – HR Gabe Cancel (4), Meibrys Viloria (3)
Friday's game got away from Wilmington in the eighth inning when reliever Josh Mitchell failed to get an out, allowing seven runs in the process to turn a 3-0 deficit into double digits. The offense didn't threaten much, getting just four hits during the game and going 0-5 with runners in scoring position. The Sunday game was a seven-inning affair as the first game of what was supposed to be a doubleheader that didn't happen with rain postponing the second game. Starter Nolan Watson gave up four runs in the first and five in total in just four innings but the Wilmington offense did plenty to make up for it, scoring 11 runs on 11 hits and four walks. All the runs came off major league pitcher Jeremy Hellickson including a pair of home runs via Gabe Cancel and Meibrys Viloria. It was Viloria's grand slam that gave Wilmington the lead they wouldn't relinquish the rest of the way while Cancel paced the rest of the offense with three hits and three runs driven in while Cristian Castillo worked the final three innings scoreless to earn the win.
Khalil Lee: 3-7 2R, 2b, 3 RBI, SB
Gabe Cancel: 4-7 2R, HR, 3 RBI, BB, SB
D.J. Burt: 2-7 R, 2b, RBI, BB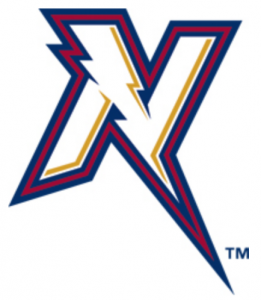 Friday Tulsa Drillers 9 NW Arkansas Naturals 3 – HR Kelvin Gutierrez (6)
Saturday Tulsa Drillers 4 NW Arkansas Naturals 3
Sunday PPD
Starter Foster Griffin's difficult season continued on Friday when the lefty gave up 10 hits and seven runs including three home runs. Newcomer Kelvin Gutierrez hit his first home run with the organization in the lopsided loss. The Naturals led Saturday's game from the third inning until newly promoted reliever Bryan Brickhouse was rudely introduced to Double-A when Will Smith connected on a three-run home run to give Tulsa the lead in the eighth and eventually the win after a scoreless ninth.
Kelvin Gutierrez: 1-7 HR, BB, SB
Nicky Lopez: 2-7 R, BB
Anderson Miller: 2-6 R, RBI, 2 BB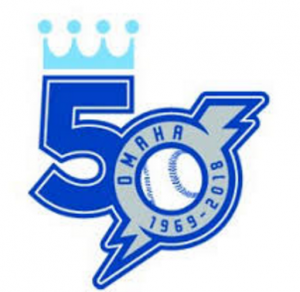 Friday Omaha Storm Chasers 6 Oklahoma City Dodgers 3 – HR Lucas Duda (2)
Saturday Oklahoma City Dodgers 7 Omaha Storm Chasers 5 – HR Frank Schwindel (13), Billy Burns (2)
Sunday Omaha Storm Chasers 8 Oklahoma City Dodgers 0 - HR Ryan O'Hearn (8), Donnie Dewees (3) Humberto Arteaga (3)
The Chasers offense led the way for two weekend wins with six home runs over the three-game set including a big Sunday afternoon. In all the club knocked out 30 hits over the three games with newcomer Donnie Dewees finishing a double short of the cycle on Sunday. Starter Glenn Sparkman gave the Chasers a quality start on Friday and Richard Lovelady's two scoreless innings allowed the offense's four runs seventh take home the win thanks in part to Jorge Bonifacio two-run double. Three different hitters went deep on Sunday with Arteaga clearing the bases with a grand slam that put the game well out of reach with Trevor Oaks spinning the fourth scoreless start of his young Omaha career. The right-hander worked six scoreless innings with just four hits and a walk allowed while striking out seven, the highest mark since joining the organization.
Donnie Dewees: 4-12 4R, 2b, 3b, HR, 3 RBI, 2 BB
Jorge Bonifacio: 4-8 2R, 2-2b, 3 RBI, BB didn't play Sunday
Trevor Oaks: 6 IP 4 H 0 R 0 ER 1 Bb 7 K 2-4 GO-FO 85p/62k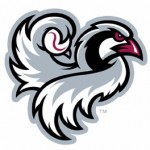 Friday Idaho Falls Chukars 9 Grand Junction Rockies 8 
Saturday Orem Owlz 10 Idaho Falls Chukars 6 – HR Rudy Martin (2, 3), Jose Carabello (1)
Sunday Idaho Falls Chukars 11 Orem Owlz 8 - HR Nick Hutchins (2)
The Chukars built big early leads on Friday and Sunday to win two of three games over the weekend. Sunday's game saw Idaho Falls build a nine run leads in the third and again in the fourth inning only to need reliever Jackson Klein strikeout the potential lead run at the plate with the bases loaded.
Rudy Martin: 4-14 3R, 2b, 2-HR, 3 RBI, 4 K
Kyle Isbel: 2-7 3R, 3 BB, CS
Tyler James: 5-14 3R, RBI, BB, 4 SB, CS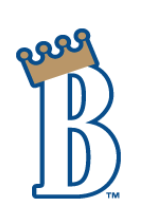 Friday Bluefield Blue Jays 9 Burlington Royals 6
Saturday Bluefield Blue Jays 7 Burlington Royals 5
Sunday Bluefield Blue Jays 5 Burlington Royals 1 – HR Jose Marquez (1)
The Royals haven't pitched or played defense well in dropping their first six games of the season. On Friday, 1st round pick Daniel Lynch tossed a couple zeroes up before the defense made a couple of errors to help put three runs  (2 ER) on his line in his abbreviated (2.2 IP) start. Three more unearned runs came across with three home runs coming off Bryar Johnson while the Royals had just one extra-base hit in the first game. During the second game of the series starter, Malcolm Van Buren could get just two hitters out while allowing four runs on five hits and a walk in the 1st inning. Relievers Austin Lambright and Yerelmy Garcia k'd 13 hitters in seven and one-third innings following Van Buren but the Jays early lead and three additional runs were enough to overcome the Royals 3 for 15 effort with runners in scoring position. Fifth-round pick Austin Cox pitched well in his three innings on Sunday with just an unearned run against two hits and five strikeouts prior to left-hander Marlin Willis yielding three runs in his first inning of relief before getting through four innings with four allowed. The Royals were no-hit until the last out in the ninth when Jose Marquez connected on a home run.
Juan Carlos Negret: 2-8 3R, 3b, RBI, K, BB
Austin Cox: 3 IP 2 H 1 R 0 ER 1 BB 5 K 3-1 GO-FO 41p/30k
Daniel Lynch: 2.2 IP 4 H 3 R 2 ER 1 BB 3 K 5-1 GO-FO 31p/26k